The time when humanity would eradicate and lust for money would reach its peak is very near! Evidently, the end of time is nearing as humankind runs hungrily after riches like mice after cheese. A completely bizarre incident took place in Quetta as a doctor cheated and operated a minor girl's kidney to be sold. She was previously admitted to the hospital for a month and was undergoing the treatment of appendicitis.
The poor father of the girl, Muhammad Tahir, has claimed that the doctor cheated and sold the kidney of the girl for money without his knowledge in Quetta.
It is also noteworthy, that Tahir was informed after he asked about his daughter's health. Seeing the situation had worsened, the gynecologist, Dr. Aalia Hashmi, allegedly fled from the scene, leaving the family of the poor girl in the hospital, heartbroken and in shambles.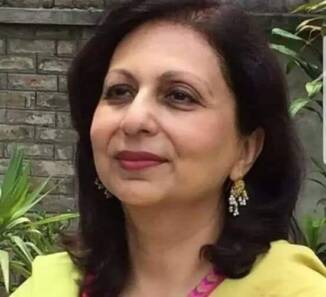 An FIR has been registered regarding the two doctors who partook in this operation, one against Dr. Aalia Hashmi and the other against Dr. Kareem Zarkoon. Both of these specialists are reported missing at the moment.
However, investigations and authorities have been informed and the police is doing all it can to catch the two culprits in time.
Another day, another misery!
It is truly saddening to see how low someone can stoop to, just for the sake of money. In addition, this isn't the first time such an incident is being witnessed in Pakistan.
A famous mafia in Lahore had been transplanting organs illegally to foreigners just a while back.
What makes this situation even worse than it is; is the fact, that the poor girl will now be deprived from a normal and happy life at the hands of greed of mankind.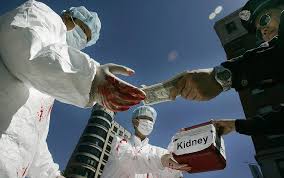 On top of that, the issue of appendicitis that she had been facing, is still prevalent. The girl's father pleads for justice to prevail and for some action to be taken.
He mentions that both doctors asked them to sign a document for treating appendicitis and later on tampered it for their personal plot!
Unfortunately, just a while back Pakistan's famous comedian Umar Shareef, also lost his daughter due to an illegal transplant of the kidney. It is saddening to see how Pakistanis have completely become deprived of emotions and humanity for money!
All in all, we hope that this poor girl and her family get the justice that they deserve and such horrible people who would exploit lives of innocent citizens be condemned and brought for trial.
Story Credit: Balochistan News
What do you think of the story? Tell us in the comments section below.