Famous sound system and video vendor Asif Butt, also known as DJ Butt, languished his anger on Lahore police for treating him in a horrendous manner during custody. DJ Butt claimed the treatment he was subjected to this time was even worse than the one which he received last time he was taken into custody.
DJ But was referring to the incident in 2014 when he was arrested during PTI's sit-in protests against Nawaz Sharif's PML-N government. He was tasked with the sound arrangement for public addresses.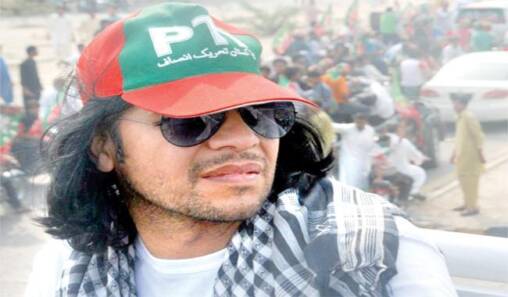 On his arrest at the time, PM Imran Khan had called out the authorities. On his official Twitter account, PM asked under which law did police arrested him.
These policemen were abusing my mother and sister, claims DJ Butt
In his interview with the media, DJ Butt revealed how the Punjab police treated him. He said the police officers were asking for his sister and mother's name and it was "unbearable" for him.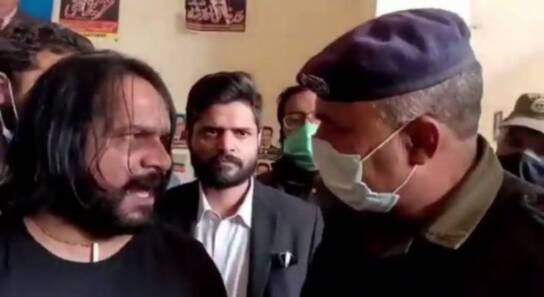 He said, "Our PM Imran Khan said that he would bring reforms in police. However, I don't see any reforms. These policemen hurled abusive words at my mother. It would be better if they had killed me."
"My entire body is injured," he said. "I was wronged more this time than I was the last time. They tortured me previously as well but they also cursed me, insulted my mother and sisters, I cannot bear that."
"My mother is old, what is her condition right now?" he asked.
"I was sleeping in my office. They came and choked me and dragged me away. I was unable to breathe," added DJ Butt.
DJ Butt also said that he was treated like a "terrorist" by the police. The musician was in despair as he was unable to pay his children's school fees and rent for his shop and house. He said his only concern was to earn an honest man's wage.
Netizens express their shock over DJ Butt's arrest
Pakistani social media users were unhappy with how Lahore police treated DJ Butt. They expressed their full support for him.
Lahore court grant DJ Butt bail
Earlier on Thursday, a local court in Lahore granted bail to DJ Butt. They released the musician on bail against surety bonds worth Rs50,000.
It is essential to note that DJ Butt was arrested on Wednesday in a case pertaining to possessing illegal weapons. But during the court hearing, the DJ said that the rifle was legally owned by him and he had a license for it.
The arrest of DJ Butt came just ahead of Pakistan Democratic Movement's (PDM) December 13 public gathering at Minar-e-Pakistan. DJ Butt's company was assigned with making the sound arrangements for the rally.
What do you think of this story? Let us know in the comments section below!