Remember Sarim Akhtar, the disappointed Pakistani fan who has been the subject of memes since 2019? Considering his evergreen fame as a meme-worthy figure all around the world, it is no surprise that he has made a place for himself in Hong Kong Meme Museum.
During the 2019 ICC World Cup against Australia, Akhtar's disappointed frown when cricketer Asif Ali dropped David Warner's catch off a Wahab Riaz bowl went viral on social media. His expression was a clear reflection of how he felt at the time. Thanks to the great camera work, the expressions were caught and they were an immediate hit as a meme.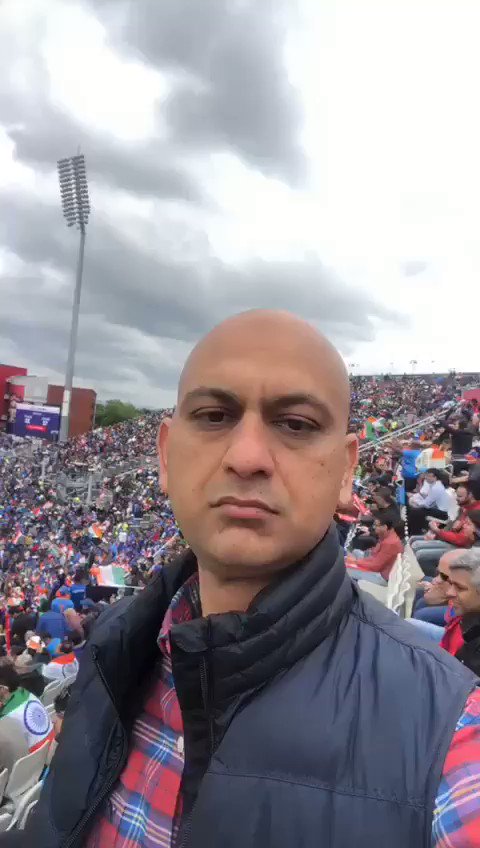 Now, the famous disappointed Pakistani fan meme has found a place in the Hong Kong Meme Museum. Taking to Twitter, Akhtar shared a YouTube clip featuring the Hong Kong Meme Museum and said viewers will be able to catch a glimpse of his 'disappointed' pose in the video.
Akhtar uploaded a photograph of his meme that is now on display at the museum. Sarim is pictured with his hands on his waist and a rather displeased expression in this meme.
"Disappointed Fan. The photo features a disappointing cricket fan, Muhammad Sarim Akhtar," reads the caption of the meme plate installed at the museum. "I got featured in Hong Kong Museum of memes. Yohooo," Akhtar said in his tweet. full of excitement.
In the digital world flooded with thousands of funny memes on a daily basis, this one managed to leave a lasting impression. The Meme Museum in Hong Kong features seven themed zones with viral and hilarious memes from all across the world. Fans flooded the comments section with funny replies.
Throwback to when Sarim Akhtar sparked the meme fest
'You are like Mona Lisa now'
One user invited Sarim Akhtar To Hong Kong!
For real though
LOL!
Earlier, when the ICC's Digital Insider found Akhtar – the man of the moment – in the crowd and asked him some brief questions, he shared his emotional trauma with the host.
These days, as the internet has become the primary source of entertainment, the masses are hooked to easy, beguile access. Well, not only this year but the 'online virality' has become a constant stance that is evolving with the passage of time.
Apparently, it would not be wrong to call 2019 the 'surprising year' for Pakistan as the virality record shows progressive signs. As the internet jury spares no one, starting from January till December, many hilarious and positive moments caught the eye. Well, to give your mind the perfect ride back to the fun-filled journey, check out our compilation of the top viral moments!
What do you think of this story? Let us know in the comments section below.