Pakistani bowlers are getting all the praise after their domestic and league matches. Shaheen Shah Afridi and Haris Rauf are the two main bowlers right now.
These two Shaheens have captured everyone's attention globally with their pace and swing.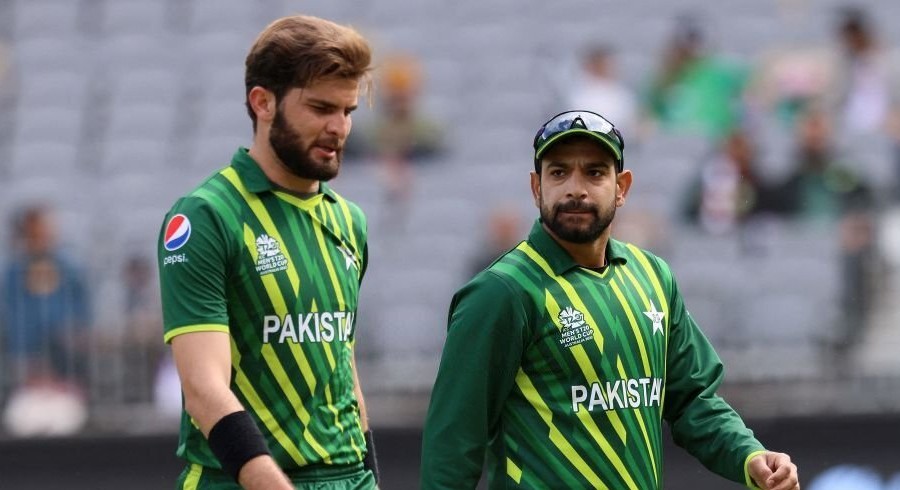 Indian batsman and wicketkeeper Dinesh Karthik and English bowler Stuart Broad both praised each bowler with delightful words.
No doubt, Shaheen and Haris both of them showed their skills in such a way that it's inevitable for everyone.
Dinesh and Stuart couldn't hold themselves from picking Pakistani pacers as their favorite.
Dinesh and Stuart Praise Two Pakistani Bowlers
The Indian cricketer-turned-commentator praised Rauf's journey from tennis ball cricket to international success.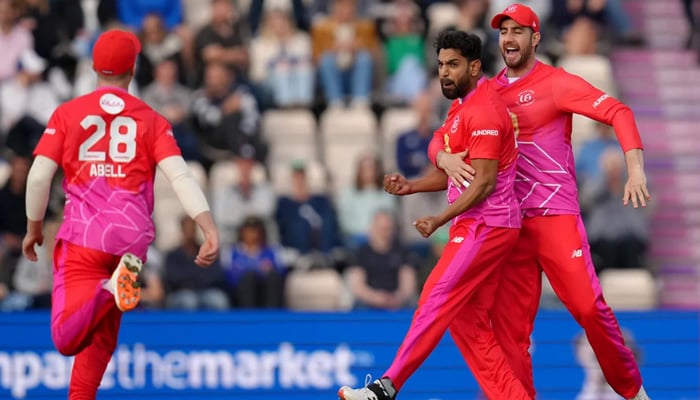 "Haris Rauf is one of the best white-ball bowlers in the world, especially in end overs — his story is beautiful with playing tennis ball cricket a few years back and getting picked by [Lahore] Qalandars, then doing so well in International cricket," Dinesh Karthik told Sky Sports.
Dinesh claimed Haris Rauf was "one of the best white-ball bowlers in the world."
We all know, Indian players praise Pakistani bowlers, and it's on mutual connection. Last year, Mohammed Shami gave bowling tips to Shaheen after his return to the nets.
Stuart Broad Praises Shaheen Shah Afridi
On the other hand, English retired bowler Stuart Broad outclassed Australian batters in the latest Ashes and announced his retirement.
He praised Pakistan pacer Shaheen Shah Afridi, calling him one of his favorite bowlers to watch around the globe.
Broad praised Afridi's extraordinary presence and enthusiasm when charging in to deliver his deliveries, stating that such qualities made the young Pakistan bowler a riveting spectacle on the cricket pitch.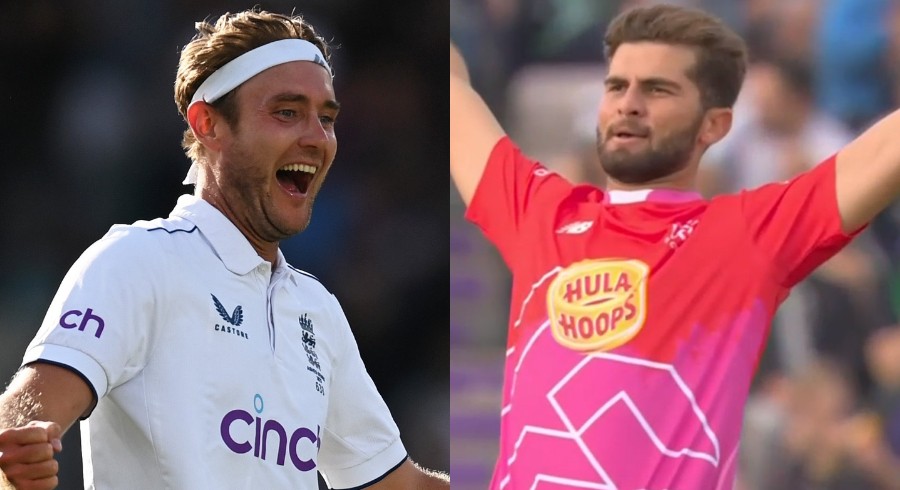 "Shaheen Shah Afridi is one of my favorite bowlers to watch in the world. He's got such a presence about him when he runs in, and I love to see bowlers run in with energy and vibrancy to their run-up. He's got such a natural skill – the way that ball swings back into the right-handers is a pleasure to watch.
And he represented the Notts Outlaws this summer, which is close to my heart. He's one of the hugely admired bowlers, and I want to see him do well," he said.
The former pacer went on to laud his innate talent, stressing his ability to swing the ball back towards right-handers, something Broad finds particularly endearing to observe.
Earlier this year, Mick Hussey even picked Haris and Shaheen for the Hundred edition series.
What do you think of the story? Tell us in the comments section below.