There are only a few things in this world that can be said with absolute certainty. One such thing is the relationship between a man and his suits. Over the years now, times have changed, the world itself has even changed. However, the one thing that has never changed over time is a man's love for suiting up!. In fact, it has only grown. Throughout history, we have all seen it in old movies and pictures where a man in a suit oozes out that element of elegance literally at every glance.
Suits were always considered to be a style statement and they have indeed remained that way. Which brings us into these modern times, suits have now evolved into being an absolute necessity for men. Even in a country like Pakistan, where our traditions and culture inspire our clothing. A suit is a man's first choice when it comes to dressing up. Whether it is a party or a formal event, nothing can ever beat a suit in terms of class and panache.
Diners and how it provides the very best in suits:
One of the biggest brands operating in Pakistan today is Diner's. They offer a wide variety of suits made from the top quality fabric. Over the course of the last decade, Diner's have indeed made a name for themselves when it comes to providing elegant and classy suits. With one of the largest retail networks and over 98 stores, Diner's possess some serious product line and some very stylish outfits.
The kind of suits and blazers that might just push your style statement to a whole new level. They have literally mastered the art of making a suit. They have an exquisite collection of finely stitched suits with the very best of designs such as the Italian cut and the British cut.

Diner's have made a name for themselves when it comes to having that eye for style and the attention to detail that has since remained unmatched. However, the one thing that always seemed to hold the brand back was that Diner's was known only to cater to a certain segment of the market, the middle-aged and the office going. And this was our only concern with the brand.
As we enter this new decade, we were quite ecstatic to know that Diner's had introduced a whole new line only to cater to the youth. What a way to kick off the decade right? The kind of suits the youth these days demand.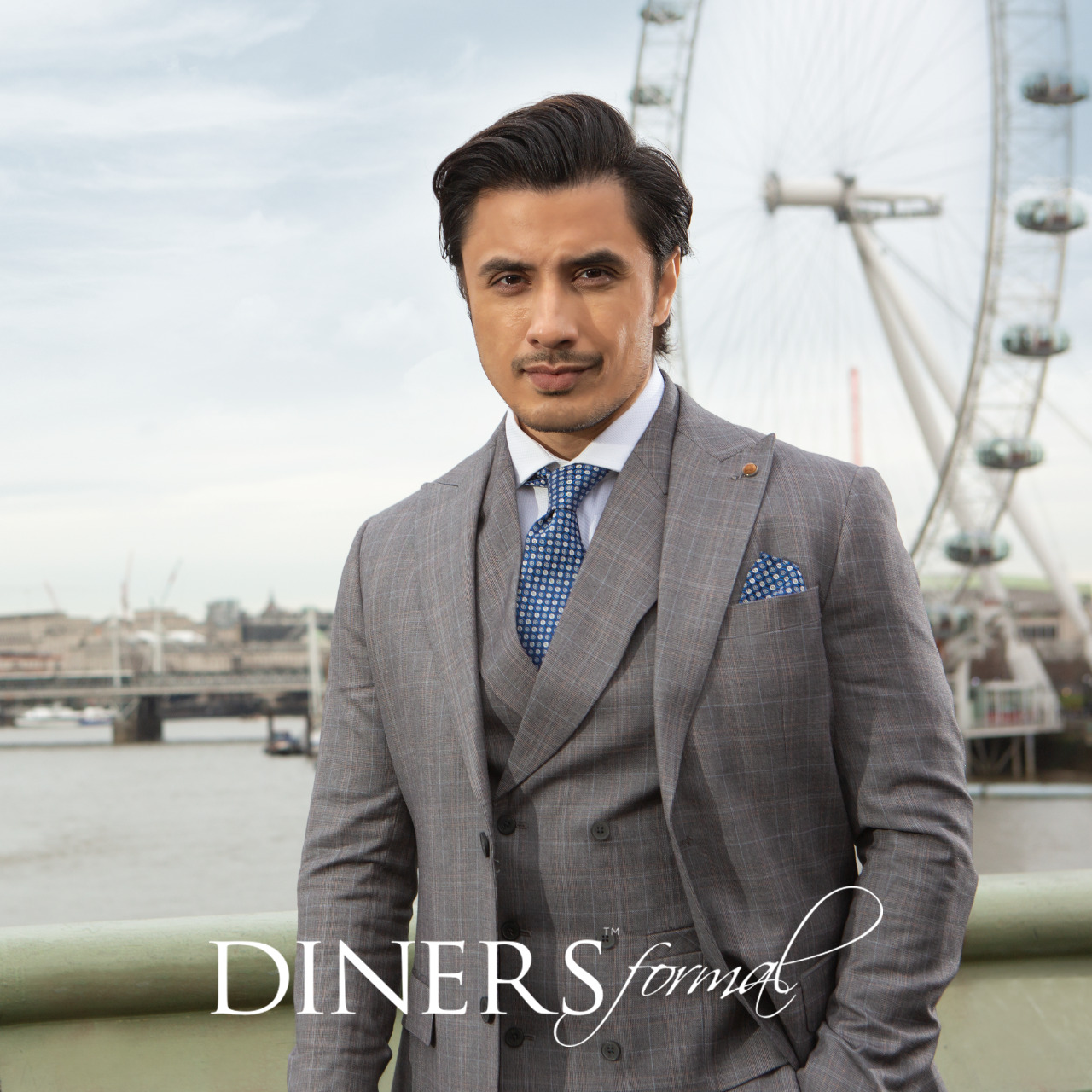 New men's collection with trendy and exquisite styles:
As we all know that Diner's is like a paradise for the executive class. The kind of quality suits that they offer literally buying one is really not enough. however, this change in the decade has brought a change in the direction for Diner's as well. They have now introduced a new line of trendy and fashionable suits with exquisite designs. We all know how suits have evolved into being "THE" ultimate fashion statement for the youth.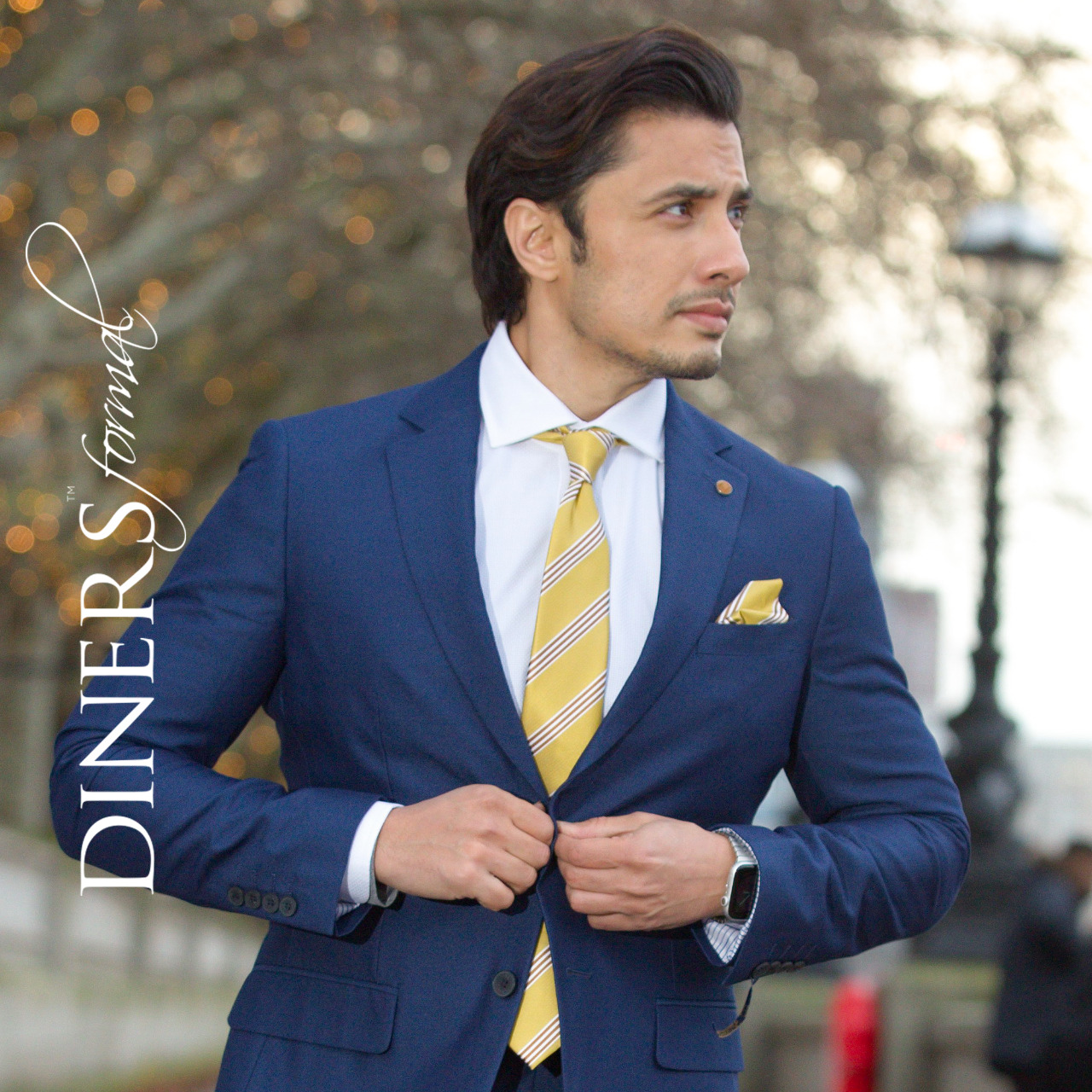 As we all know that almost half of this country's population is now in their early thirties and late twenties. To see that there are but a few suit brands to cater to them was an abomination. Diner's has now taken this as their responsibility to change all of that, and my word they are literally going all in. To promote this change in dynamics Diner's has brought in Ali Zafar as the face of the campaign that will introduce this new line of suits.
Have a look at the ad which features Ali Zafar:
Well, Ali Zafar and Diner's surely are a deadly, classy combination:
Ali Zafar is one of the most famous celebrities in the country. With millions of followers and a career that gave out brilliant acting performances and musical tones to die for, Ali surely is a youth icon. To see him headlining this campaign of exquisite suites is like a match made in heaven. Being the face of the youth that he is Ali Zafar is literally the perfect fit for the promotion of this new line of suits that Diner's are introducing.
The uplift of image for Diner's:
Despite only catering to the middle-aged for a while there is no denying to the fact that the suits that Diner's had to offer were always up there in terms of quality. As they look to change their image going forward, be sure that the quality will remain the same. The new direction will see the change in designs that would be more in line with the trends. hence making them more appealing to the youth as well.
Owing to this change in vision, it was the head of marketing Mustafa Kamal's idea to bring that vibe of youth to the brand. In a masterstroke that was bringing Ali Zafar to become the new face of the brand. The new approach will bring exceptionally good designs as well.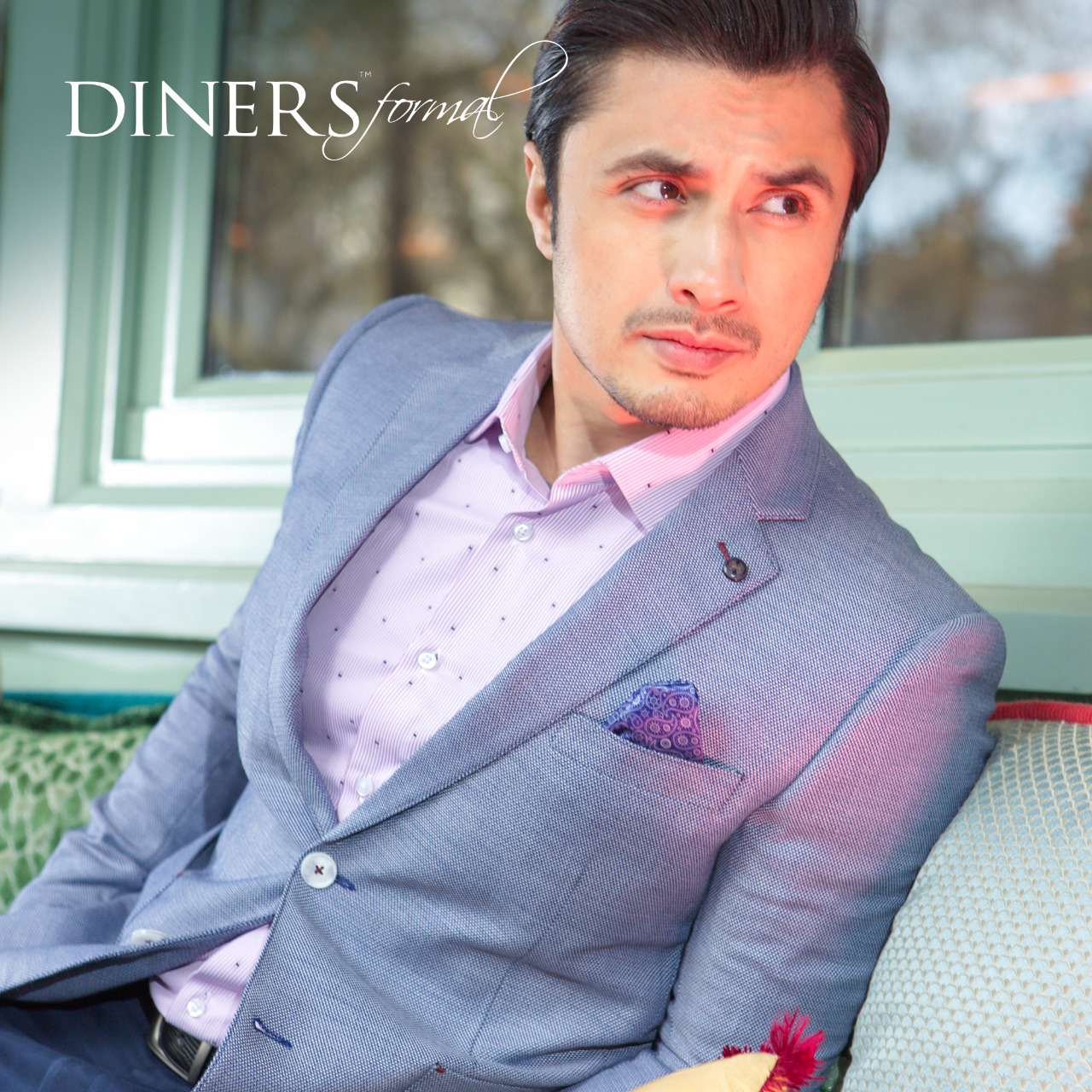 Judging by the pictures and the ever so classy advertisement, we can say it with utter confidence that the times ahead are very interesting. It seems like suiting up for the youth will now not be a problem anymore.