Celebrity couple Sajal Aly and Ahad Raza Mir, one of Pakistan's most admired couples, have been fuelling separation rumors for a long time now. Did the former just subtly confirm the rumors?
Ahad and Sajal tied the knot in an intimate Nikkah ceremony in Abu Dhabi in 2019. The 'it couple' of the entertainment industry has fondly spoken about each other on several occasions. However, rumors about the lovebirds parting ways have been making headlines for a while now.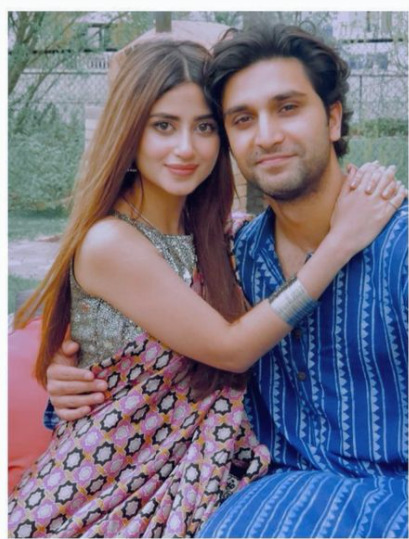 The discussion on the couple's separation began when Sajal was promoting her film Khel Khel Mein alongside Bilal Abbas Khan, but her husband was nowhere to be seen. Many wondered why Ahad was absent from the premiere of his wife's latest film.
The absence of her husband Ahad at his sister-in-law's (Saboor Aly) wedding added fuel to the fire. Sajal and Ahad are rarely seen together in public as of late. Despite not being much active on social media, the couple has been under the spotlight ever since they tied the knot.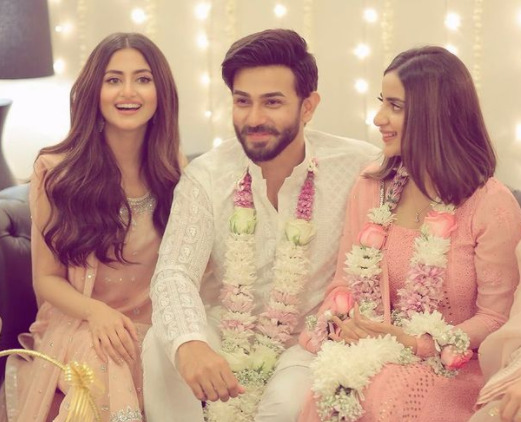 In another rumor mill turn, Sajal's brother commented under Ali Ansari's Instagram photo in a cryptic way, leaving social media users wondering if he tried to throw shade at Ahad. While fans are curious about what is going on between the duo, their speculations about the couple splitting seem to grow stronger every day. 
Sajal has now further confused her fans by removing Ahad's name from her Instagram. From Sajal Ahad Mir, the Sinf e Aahan star has gone back to being Sajal Ali on the handle.
Have a look at it:

Have we got this right? Did the actor just subtly confirm the rumors that she and Ahad parted ways?
It may be recalled that at the promotion of her film Khel Khel Mein earlier, Sajal had answered a paparazzi who asked about Ahad's absence. However, fans were not convinced by her response.
Ahad, who is rarely active on Instagram, earlier shared a picture of himself with a cryptic caption that led to many fans commenting and making numerous assumptions about their possible separation.
Despite not being much active on social media, the couple has been under the spotlight ever since they tied the knot. Celebrities hardly seem to catch a break from gossip mongers. We sincerely hope that everything is okay between the couple. We certainly do not want to see another celebrity couple split up.
What do you think of this story? Let us know in the comments section below.