PTI MNA Aamir Liaquat Hussain once again finds himself at the center of political controversy, some party supporters on social media are accusing him of betraying PTI by allegedly not giving his vote to Finance Minister Dr Abdul Hafeez Sheikh in recent Senate elections. Meanwhile, some reports suggest that Liaquat's vote might have been rejected. Here are the details.
Last month, with the Senate elections around the corner, Liaquat had announced that he would not vote for Hafeez in the Senate polls, saying he was not a "member of the party".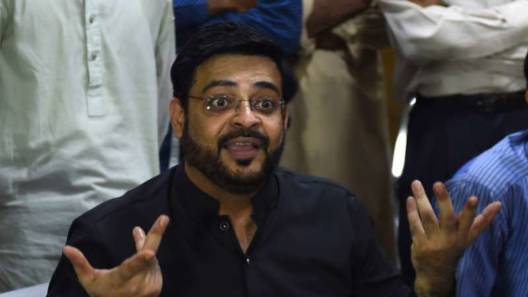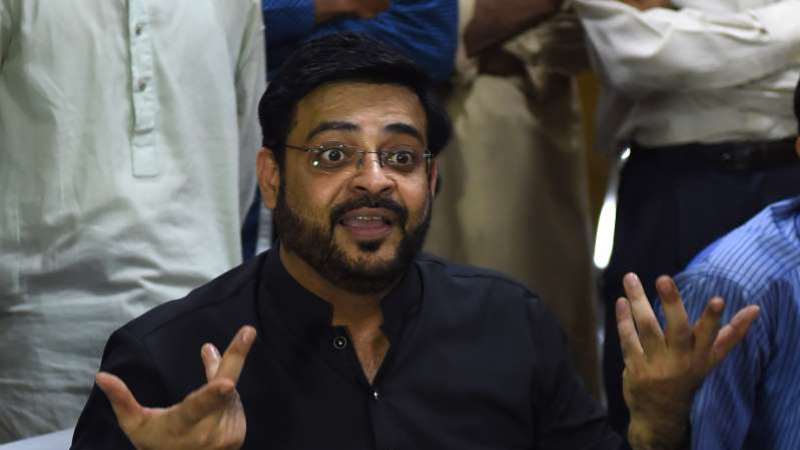 "First he [Hafeez Sheikh] should join the party and spend some time and then run for Senatorship," Liaquat had said. However, on the Senate elections day, Liaquat said, he changed his decision.
Liaquat revealed on a TV show that he met PM Khan before casting his vote. He claimed the PM didn't say anything to him but his face was saying, "Amir, you must not leave me."
"That was the moment when Amir Liaquat decided not to leave his leader alone. I did vote for Abdul Hafeez Sheikh, Ali Zaidi was with me," he told the anchor.
However, some PTI loyalists and supports on social media are not ready to spare Liaquat. They suspect that Aamir Liaquat might have not voted for Hafeez Sheikh and betrayed PM Imran and PTI.
Aamir Liaquat's response to all the accusations
Taking to Twitter, Liaquat addressed all the trolls and said, "Stop this nonsense! You are trolling your own member in PTI. Did your parents not teach you how to read and write that you are cursing your dedicated supporters of Khan sahab [PM Imran]?"
"Who said that I did not vote for Hafeez Sheikh? I clearly said that I would vote for one who protects, and Hafeez is a protector," he added.
In another tweet, he said, "…I am not answerable to ignorants. I am only answerable to the party chairman and he knows that I voted for Hafeez Sheikh. Later, the same tutors of Twitter will seel apologies. In a few days, all names will be revealed."
Did Aamir Liaquat 'waste' his Senate vote?
Meanwhile, it also seems that Liaquat's vote during the Senate elections may have been rejected by the Election Commission. Here's why!
Liaquat, in the same aforementioned TV, also revealed that he actually ticked the box with his party's candidate's name on the ballot paper.
While taking a jibe at party member Shahryar Afridi, he said, "Sir, you don't sign the ballot paper. You were not writing cheques. You have to tick [the box for the candidate] it."
Meanwhile, PTI's Kanwal Shauzab, who was responsible for training the party members on the right way to cast votes, disagreed with Liaquat.
"It's very simple. You have to write I in the box of the candidate you want to vote for. There are no stamps, no signatures, or anything else. You have to write I with a ballpoint pen," Shauzab told Samaa TV.
Meanwhile, PM Imran will now seek a vote of confidence from parliament tomorrow (Saturday) after the Senate setback. He has alleged the opposition parties had gained those votes through unfair means. The opposition denies the charge.
What do you think of this story? Let us know in the comments section below.