Bollywood veteran actor Dharmendra Deol took to social media on Wednesday to mourn the demise of Bollywood legend Dilip Kumar, who passed away early in the day at the age of 98.
Numerous stars of B-Town were seen paying their last respects to the legend at his residence, which included actor Dharmendra Deol, who attended the funeral and broke into tears while hugging his 'brother' Dilip sahab. He paid his last respect to the deceased and offered condolences to his family.
"Extremely sad to lose my most affectionate brother in the industry. Jannat naseeb ho, hamare Dilip Sahab ko (May he rest in heaven)," Deol shared a throwback picture. Dharmendra starred alongside Dilip sahab in the Bengali film Paari and its Hindi remake Anokha Milan.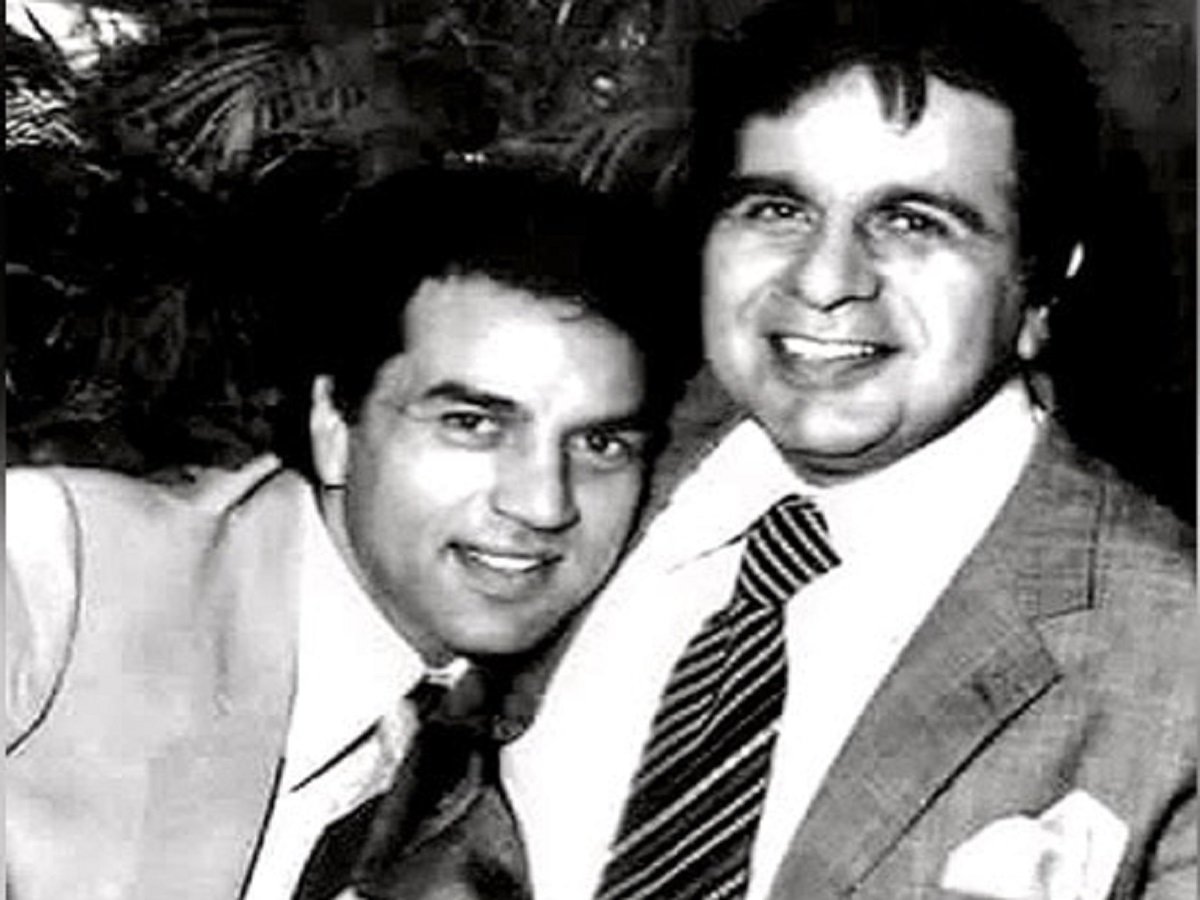 Later, Dharmendra took to Twitter and penned a heart-wrenching note on Dilip sahab's demise with a picture of himself where he is seen emotional while sitting on the floor and holding the late actor's mortal remains at the funeral.
Earlier in the day, Deol's wife, veteran actress Hema Malini took to social media to remember Dilip sahab. "Veteran actor, an exemplary role model for all heroes, my respected co-star in Kranti, Dilip Kumar Ji, is no more. I recall a couple of visits to his house & the pleasant meetings I had with him & Saira Ji. My heart goes out to Saira Ji, his life partner of many years, for this loss," Malini tweeted.
Dilip Kumar's demise
Dilip sahab was born Mohammed Yusuf Khan in 1922 in Peshawar, Pakistan. He was known by the screen name of Dilip Kumar once he joined Bollywood in the 1940s. Dilip sahab did his first film, Jwar Bhata in 1944, which tanked. His breakthrough role came in 1949, with Andaz. He played a jilted lover who is caught in a triangle between the woman he loves and her husband.
He was hospitalized twice in June after he complained of breathing issues. After being diagnosed with bilateral pleural effusion and getting the proper treatment done, Dilip sahab was discharged on June 11.
"With a heavy heart and profound grief, I announce the passing away of our beloved Dilip Saab, a few minutes ago," Faisal Farooqui, a relative, posted on the actor's Twitter account early on Wednesday morning.
Dilip sahab is survived by his wife, Saira Banu, a top Bollywood leading lady in the 1960s and 1970s.
Last year, the legend thanked Pakistan for making efforts to protect and restore his ancestral home in Peshawar's Qissa Khwani Bazaar.
What do you think of this story? Let us know in the comments section below.