Defence Housing Authority authorities on Wednesday removed animals from former Pakistani cricketer Shahid Afridi's house in Karachi.
According to the sources, the DHA administration took action on the complaints of neighbors about the nuisance they faced. In addition to this, the DHA authorities also said they had asked the former cricketer to remove other supplies for livestock from his house.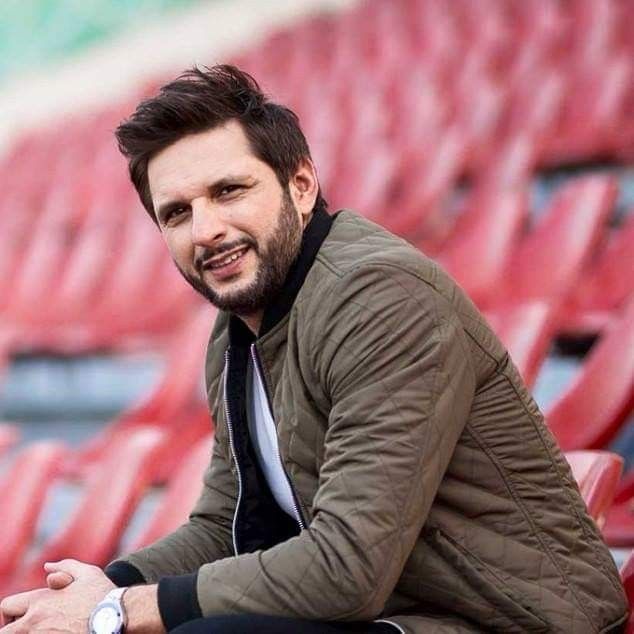 This is not the first time Shahid Afridi was subjected to criticism. The former Pakistan captain famously earned a backlash for posting pictures of a chained lion on social media earlier in 2018. Social media users criticized him for keeping wild animals in an unnatural environment and sharing posts about his love for animals.
Afridi shared a picture of his daughter striking his Boom-Boom pose and another where he was hand-feeding a baby deer. In the background is a chained lion that is also kept by the Afridi family.
"Best feeling in the world to have my daughter copy my wicket-taking celebrations. And yes don't forget to take care of animals, they too deserve our love and care," said the tweet he shared in 2018.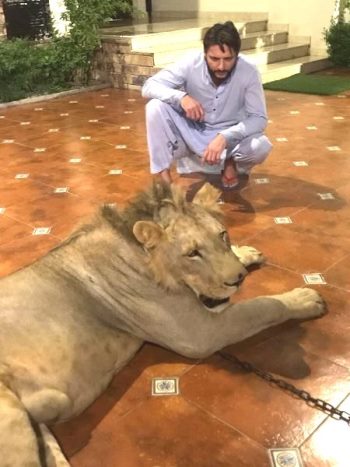 Former Pakistan captain Afridi faced criticism by Twitterati after he shared pictures of a lion chained at his Karachi resident.
Check it out!
Built around two and a half years ago, Afridi's house is located in Defence Phase 8 Karachi. Moreover, it has been beautifully designed to complement the cricketer's lifestyle and achievements.
Boom Boom previously gave his fans a tour of his beautiful residence and shared memories from his great cricketing career. In a video, Lala previously gave us a glimpse of the different portions of his house. He also shared that he chose the area because it is close to the Moin Khan Cricket Academy which he regularly visits to play.
One part of the house is specially dedicated to indoor sports where Afridi plays with his friends. There is a table tennis board placed in the middle of a huge lounge. Besides that, he has a snooker arrangement in the basement as well. Seriously, it is no less than a five-star hotel.
Last year, as the second monsoon spell struck Karachi in August, different areas of Karachi were flooded with rainwater. However, what was completely something out of the blue that made everyone stop and do a double-take was watching a giraffe leaning its head out of a bungalow in DHA! Don't believe us? Check it out yourself!
What do you think of this story? Let us know in the comments section below.