Clear your early morning routine, because in a few days, Hollywood's one of biggest award nights will take place, and glamour will rise.
And this time B-town girl is arriving with her beauty and will be at the Oscars to present awards.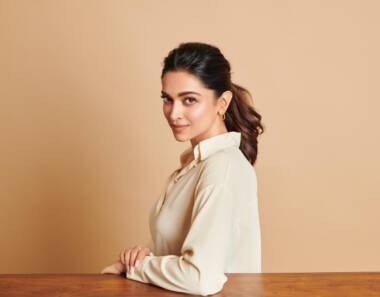 Deepika Padukone, Bollywood's famous actress in the current timeline, and her appearance hinted at a lot of speculation as well.
Along with her Pakistani British actor Riz Ahmed will also appear as a presenter. Few other international actors and actress name were revealed.
Deepika Padukone & Riz Ahmed To Present Awards At Oscars 2023
Deepika along with Riz Ahmed as presenters, the list includes Dwayne Johnson, Michael B Jordan, Emily Blunt, Glenn Close, Troy Kotsur, Jennifer Connelly, Samuel L Jackson, Melissa McCarthy, Zoe Saldana, Donnie Yen, Jonathan Majors, Janelle Monae, Ariana DeBose and Questlove.
When the news broke, Deepika Padukone's comment section filled with congratulations, Her husband-actor Ranveer Singh dropped angel face and clapping hands emojis in the comment section while Neha Dhupia commented, "Can't wait to watch you, Deepu."
Fans also compared Padukone's fast-paced global success to that of Priyanka Chopra. "Great going. First Priyanka and now Deepika. Indian actors are winning," a comment read.
Deepika Padukone is getting famous internationally because last year she even revealed the World Cup 2023 trophy in the final.
Riz Ahmed Making History
Riz Ahmed has gained immense popularity for his performances and he keeps making history for Pakistan on the global stage. Last month, he became the first actor of Pakistani descent to announce the Academy Awards nominations from the Academy's Samuel Goldwyn Theater.
Not only that, but Riz Ahmed last year also won his first Oscar for the critically acclaimed live-action short film The Long Goodbye.
The Oscars will take place on March 12 in Los Angeles' Dolly Theatre. If you have missed out on the nominations then do check out the Oscar nominations for 2023.
What do you think of the story? Tell us in the comments section below.