In a country with approximately 10 million hearing-impaired citizens, Wamiq Hassan, Pakistan's first deaf software engineer, developed an app to help deaf and hard-of-hearing Pakistanis, especially women, communicate more easily.
The app aims to bridge the gap between hearing-impaired people and their respective communities by providing a "real-time sign-language solution at their fingertips". It allows deaf users to sign up, connect with qualified interpreters, and use the service to communicate with anyone, including doctors, teachers, cab drivers, and relatives.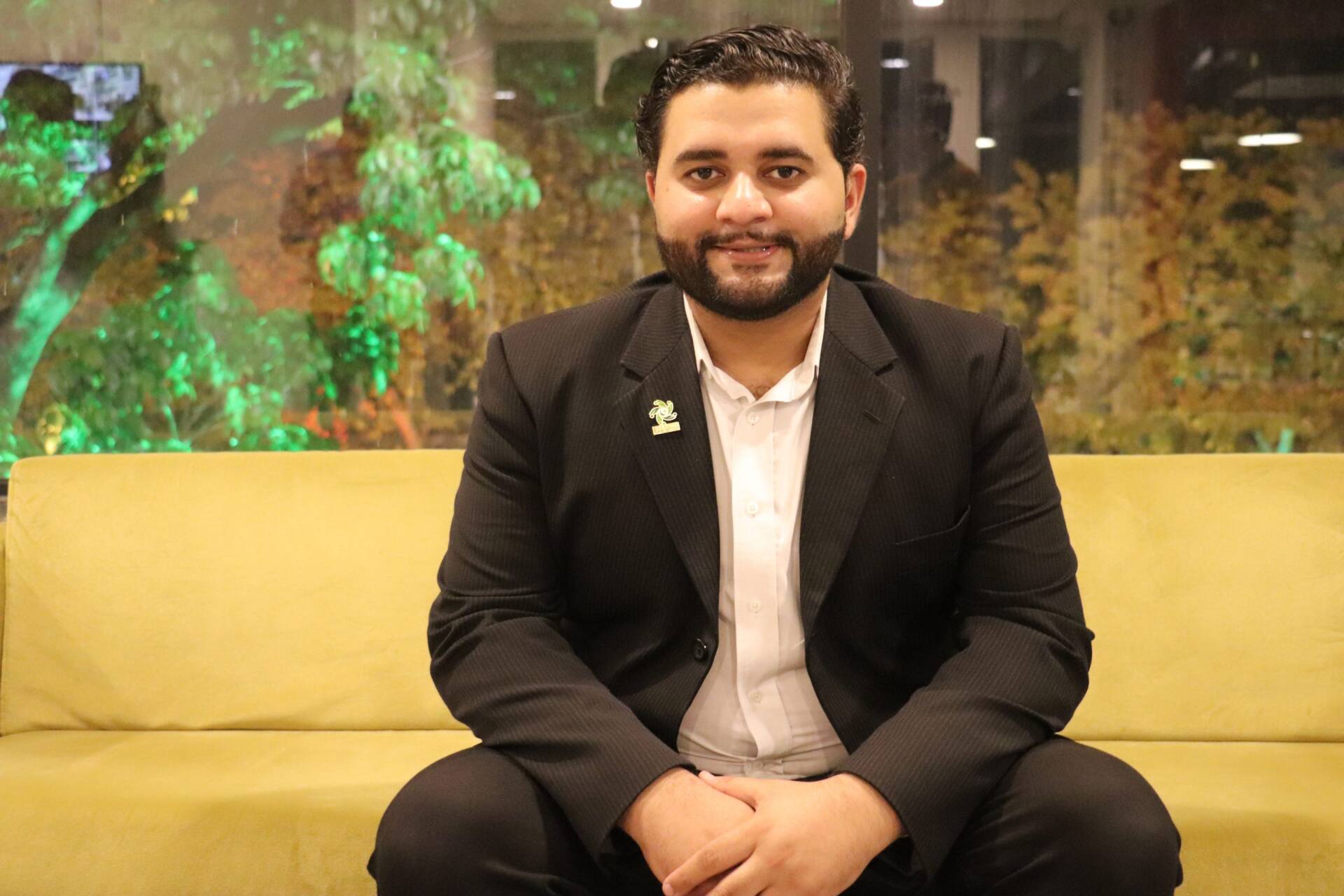 "The basic inspiration behind the development of this app is to uplift the deaf community and make this world inclusive for all with the help of mobile technology," founder Hassan told the Arab News.
"From my personal experience, I know that deaf people face extreme communication barriers in Pakistan and there must be a solution to it. So, we are trying to bridge this gap through this app."
"Our goal is to empower deaf people, especially women, to communicate with their communities, get an education and enjoy all the festivities as a normal person," Tehmina Zafar, a program manager for DeafTawk, told Arab News.
Assisting the marginalized community
Sakina Batool, a deaf undergrad student of fashion design in Islamabad and an ambassador for DeafTawk, said the app was "nothing less than a revolution," particularly for women in Pakistan.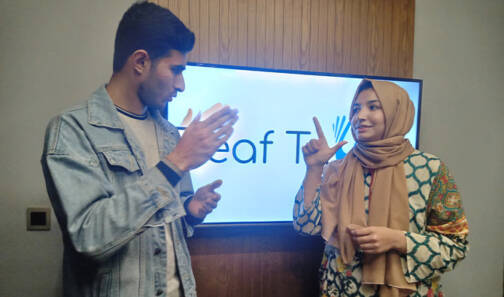 "We are a marginalized community, especially young girls, but DeafTawk has empowered us to not only communicate effectively but also participate in all activities without any hurdle," she said.
Batool, who teaches sign language to students, said she knew many deaf students who were using the app to communicate with teachers and fellow students at their respective institutes. Her own aim is to get higher education abroad, return to Pakistan and open an institution to help hearing-impaired people receive an education and plan careers.
"All human beings are born equal and no one should be discriminated against," she said. "It is unfortunate that people with hearing impairment are victimized in education, jobs, and public places."
Her brother said Batool's "biggest challenge" had been to get an education as a hearing-impaired person. "But we challenged the myth that deaf people can't do anything and showed the world they can also lead a normal life," Hassan said.
Seeing such exceptional minds working hard to make the world a better place definitely deserves massive appreciation. A 13-year-old, Ahmad Jamal from Karachi earlier developed an app to help the speech impaired to overcome daily life obstacles. Previously, a tech student from Faisalabad invented 'smart shoes' for the blind.
Read More: Trolls Are Making Memes On This Guy – Do They Even Know He Is Pakistan's First Deaf Engineer?
What do you think of this story? Let us know in the comments section below.