They say where there's a will there's a way.
  Prashant Dhanawade drops his son, Pranav for cricket practice after a long day earning his livelihood by driving his auto rickshaw around the streets of Kalyan. Everyday their conversation revolves around cricket and stories of Prashant's cricket career which had to be given up to take up rickshaw driving.
 
source: indianexpress
It was until the big day, the fate of this ordinary family changed and the teenager eyed public attention nationally and internationally. The young dreamer not only set a new trademark in the history of school cricket but also set an example for others to dream big and achieve bigger.
The 15-year-old Pranav Dhanawade scored an unbeaten 1009 and became the first ever batsman to reach a four-figure mark during an inter-school tournament in Mumbai, India.
 
source: bbc
Not far away stood his doting father. There was a time before he took to driving autorickshaws when the senior Dhanavade too fancied himself as a cricketer with a future. Now, on a day where his son is being spoken about in various corners of the world, Prashant can't help but start dreaming big.
Parnav scored 1009* runs off 323 balls and at a strike-rate of 312.38 with 129 fours and 59 fours. He played for a total of 395 minutes. 
Dhanawade survived nine close call: seven catches and a couple of stumpings. For the young bowlers of Arya Gurukul, it was a day they would want to forget.

source: bbc
Soon after the record was set, an auto rickshaw arrived near the dressing room, with a loudspeaker fixed on its roof, blaring music to which people started dancing. His father was mobbed by his fellow auto rickshaw drivers, who came armed with India flags.
Eager media rushed for the first byte even before Dhanawade could remove his pads. Local politicians thrust bouquets at him, and vague promises of cash prizes were made.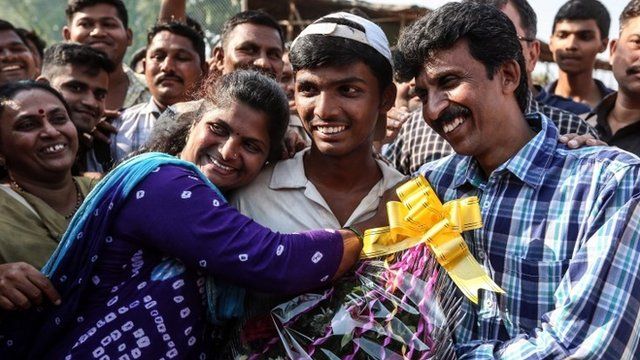 source: rediff
"Congrats #PranavDhanawade on being the first ever to score 1000 runs in an innings. Well done and work hard. You need to scale new peaks!" tweeted Tendulkar.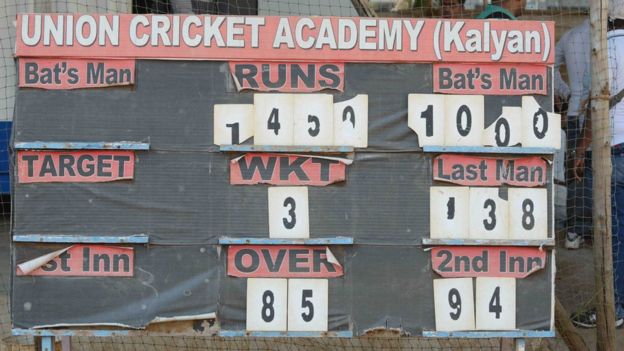 source: bbc