Dayfresh just won the Bronze Award in Effie Awards 2019!
What is Effie you may ask? Well, Effie Pakistan is a non-profit educational organization whose sole mission is to inspire, improve and celebrate marketing effectiveness and marketers, worldwide. Seriously, these masterminds behind such amazing campaigns and products need to be appreciated!
Let us tell you that winning an Effie is no joke!
Winning an Effie has become a global symbol of achievement. And do you know since when? Since 1968! How do they choose the winners? Well, the Effie Awards honor the most significant achievement in marketing communications. It's simple – make your idea work and you're game.
But here's what's absolutely remarkable!
In such a short time span, Dayfresh has become one of the leaders among many beverage brands in Pakistan. They have literally changed the game! With them launching 6 different flavors; Chocolate, Strawberry, Pista Zafran, Banana, and their newly launched Mango flavor, Dayfresh has now become a new favorite of children and adults. Yes, even those who gave up on plain old milk, long time ago!
Dayfresh has totally revamped itself as a brand from boring, dull and kiddish to totally fun and cool! Keeping in mind how other brands are more focused on children, Dayfresh chose otherwise and kept their focus on young adults as per their market research and insights.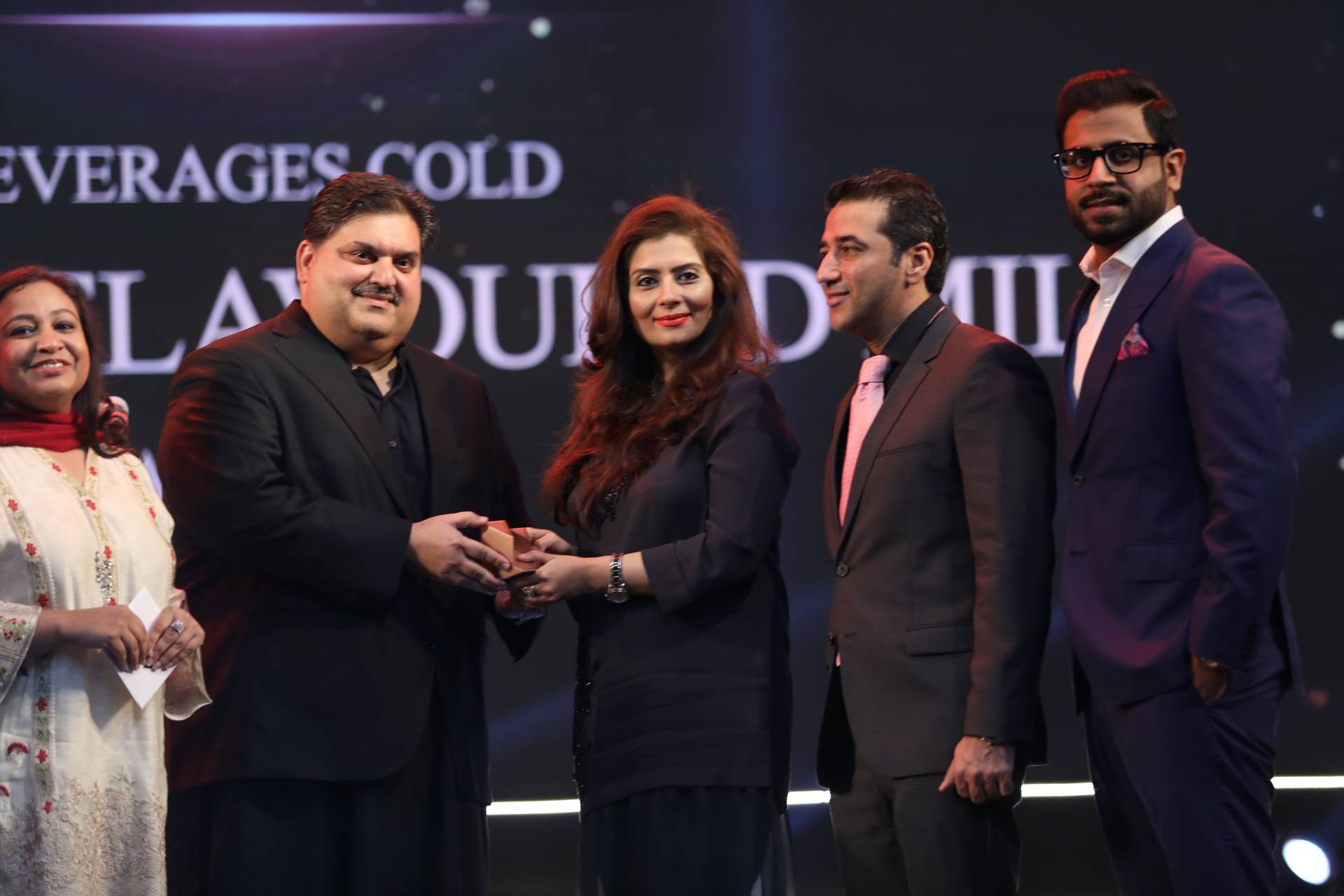 It was no surprise that Dayfresh would win this award because Dayfresh was sure and confident about the fact that they'd win the Bronze Award in the Cold Beverages category! However, in the same category, there were many other big brands as well that won a Silver Award, but a milk brand had to take it home! Wow.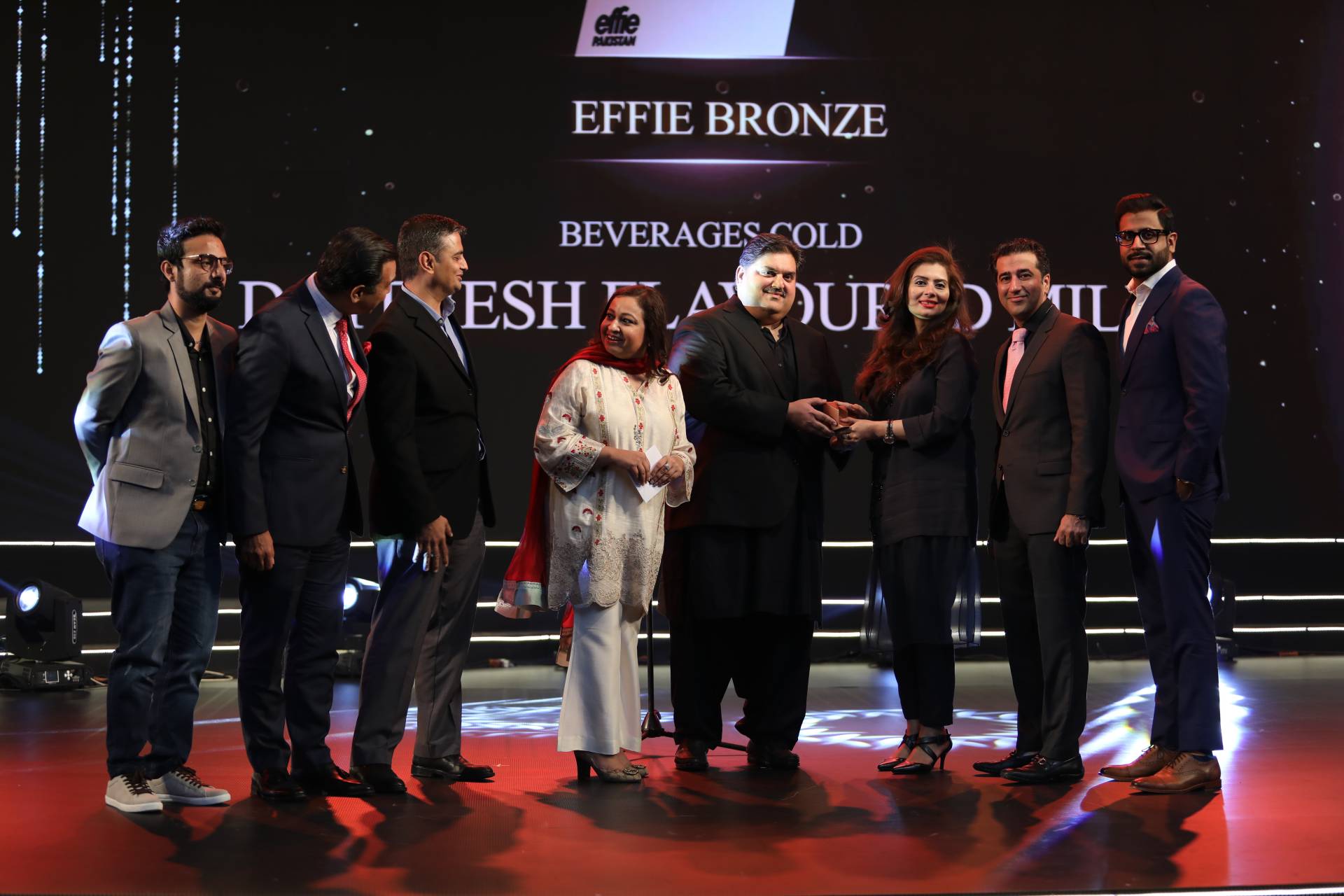 Speaking of which, have a look at some of the brilliant work done by Dayfresh!
Doodh with attitude!
The on-ground activations!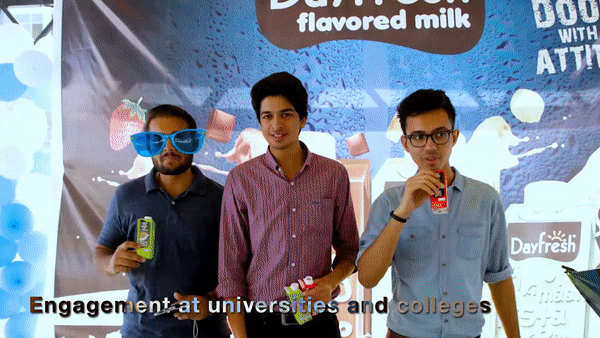 Speaking of on-ground activations, Dayfresh designed a 360-degree execution plan that was absolutely mind-blowing. From the packaging to communications on digital, BTL that would target millennials especially college/uni going student. Not only that but they even gave out their products to test in branded foxies!
So many flavors!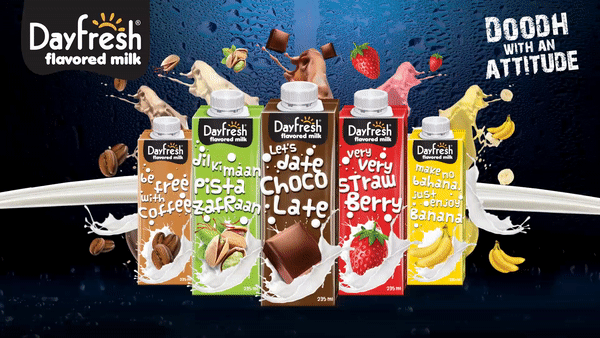 Ever since they've launched their flavored milk, this beverage is surely getting popular among masses! The colorful packaging and so many yummy flavors have now become a favorite nutritious beverage for Pakistani youth. 
In short, Dayfresh has marketed itself brilliantly, that too spending a minimum budget compared to the giants in the industry in a very short span of time.
What do you think about Dayfresh winning a Bronze Effie Award? Let us know in comments below!