As the deadly coronavirus pandemic has disrupted world peace and has everyone locked in their homes, shopping outdoors has become the most difficult thing to do. Analyzing the need of the hour and to provide a similar hassle-free experience to its customers while maintaining social distancing, Pakistan's favorite home appliances brand, Dawlance has come up with an aesthetically rich and easy to use website that will keep you stay updated with the advanced appliances that are best for your modern home.

A website that has it all!
With an attractive and appealing user interface, the website holds every single option that can satisfy the needs of the customers. The exquisite website is mainly designed after analyzing the customer's need for the products and what they actually want. It contains all the technical details of the products which any customer would want to see in an easily understandable manner. Not only this, but Dawlance has also made sure that the launched site is mobile optimized for those customers ordering through their cell phones.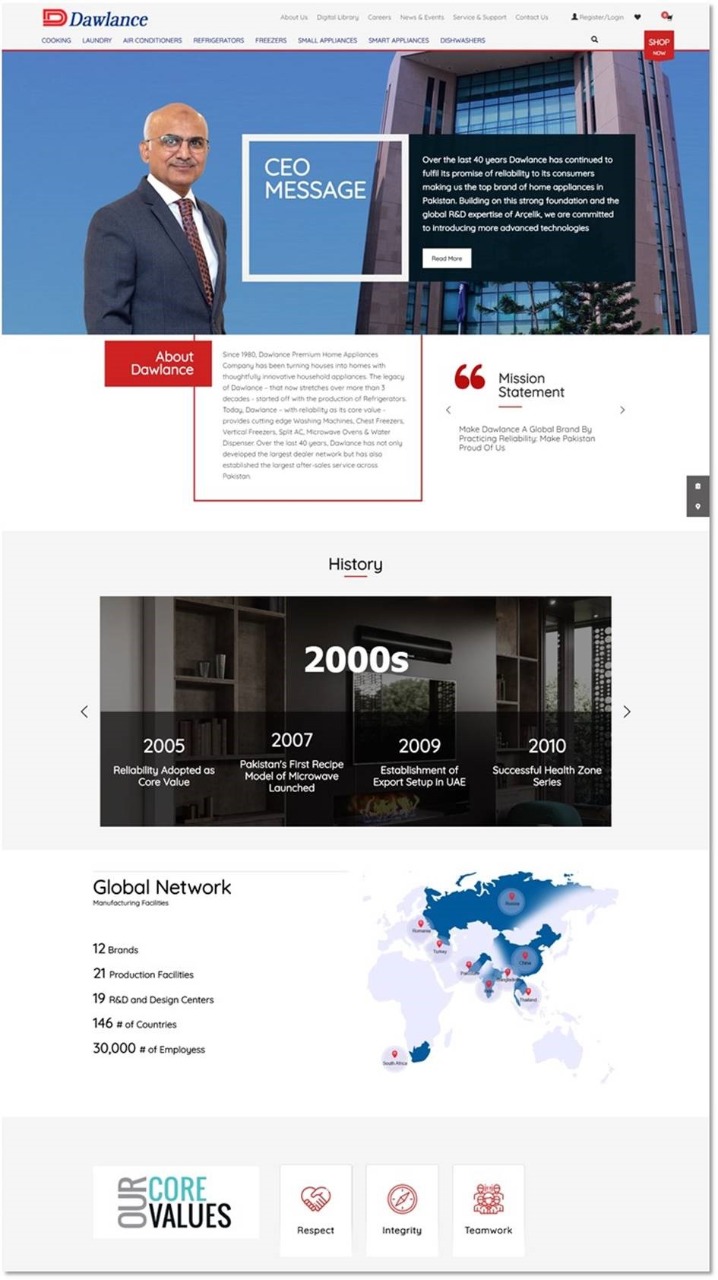 Thinking it through the customer's perspective, the home page contains direct category tabs, easy access to relative media, new arrivals and much more. Additionally, the website also has a 24/7 live chat support widget that will provide an immediate response to every concern regarding the products and pre-order of any specific item due to reveal.
Secure Mobile-optimized website for an uninterrupted experience!
To enhance the user experience, a professional service team is deployed which will be handling customer support 24/7. Taking into consideration the 74 million population of Pakistan which has access to 3G and 4G connections, Dawlance has made sure that the website is mobile responsive that won't budge in case of any interruption in connectivity.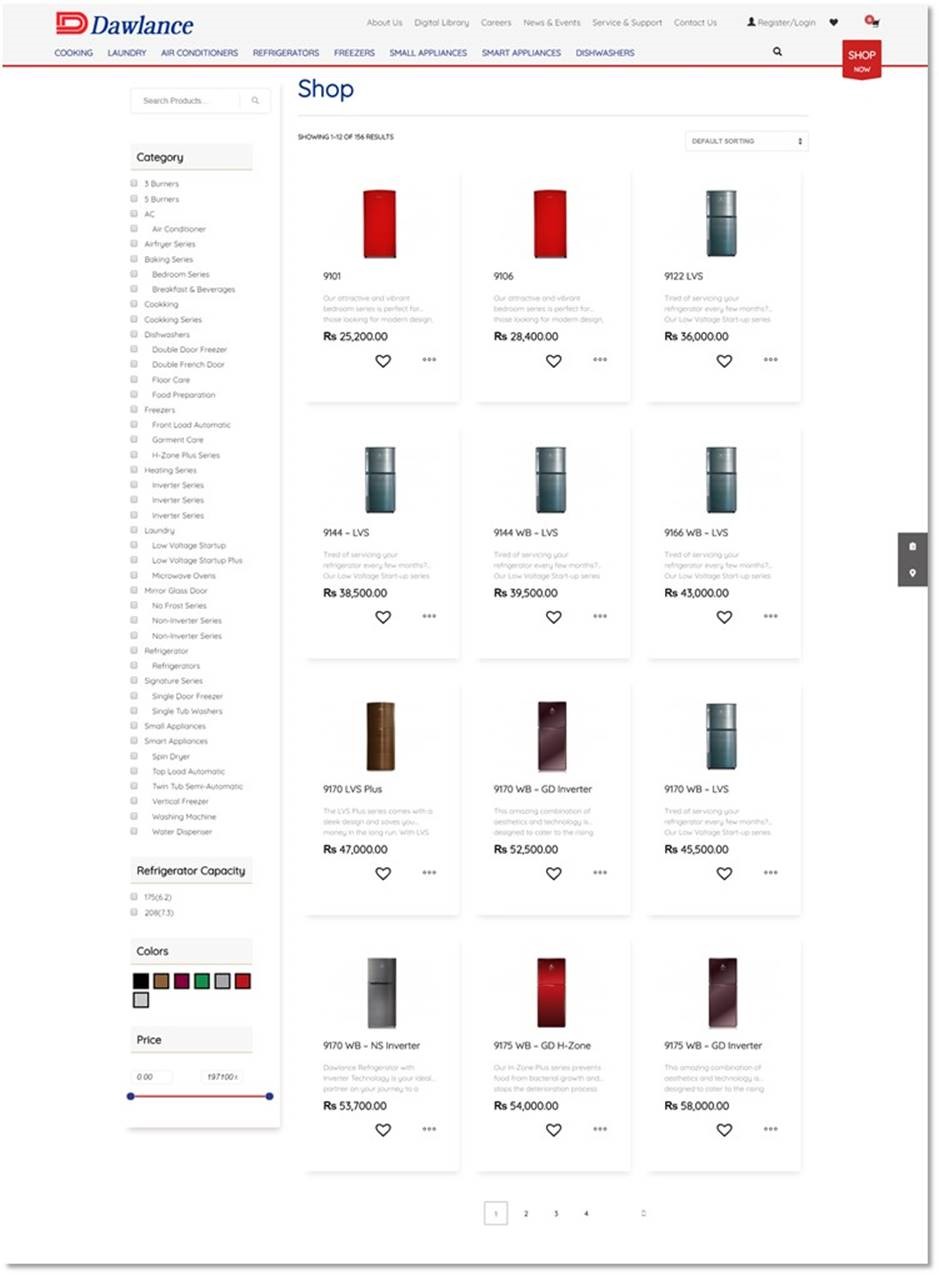 Want to upgrade your lifestyle? Tired of using low-tech appliances? Well, no worries, Dawlance is here for you. The 'Shop Now' section of the website is the most important one as customers can get their hands on Dawlance's high-tech products without getting out of their comfort zone. Just choose the appliance, fill-in your correct details, select the medium of payment (Cash on delivery/Credit card/Debit card), check out from cart and voila, you have become the proud consumer of Dawlance appliance. Also, you don't have to worry about card transaction as the website is safe and secure
Offers, that will excite you!
The services don't just end here, a Customer Relationship Management (CRM) representative will also be developed on the backhand. As the customer data will start coming in, the choices made by the consumers will be analyzed which will help in creating new, exciting offers for them. Moreover, the diverse and improved product pages are designed in a more informative and user-friendly way which will help the visiting customer's buying experience much easier and self-explanatory.

Owning the consumer, Dawlance has provided an 'About Us' Section on its newly launched website that gives a detailed understanding of the company and its global counterparts that are present across 146 countries. It will also help the consumers to acquaint better with the brand and know about its corporate philosophy.
Blogs and nearest Dawlance dealer/service center!
An interesting part of the website is the blogs section that comprises of content having tips and tricks, videos and much more. Dawlance, being a brand with a footprint across Pakistan boasts about its customer service hence anyone can find the branch or dealer from the website from maps locator for convenience of individuals
Know more about Dawlance's corporate section!
Well, don't forget to check out the 'Life At Dawlance' page if you want to stay updated about the upcoming fun events and other happenings. Furthermore, the section also reveals the passionate bunch of individuals who work at Dawlance and their enthusiasm towards providing the top-notch experience to the customers in every possible way.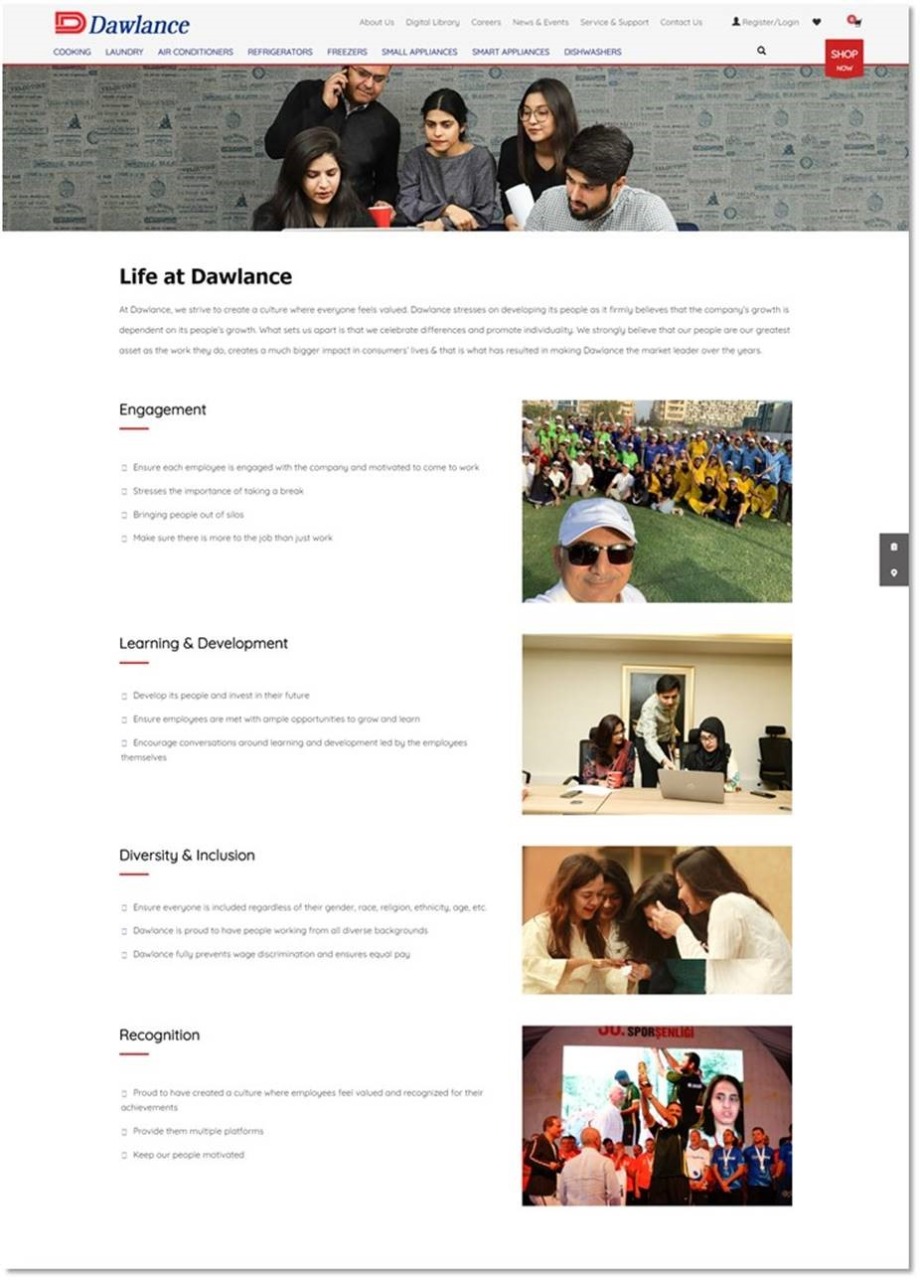 It is indeed an amazing addition to Pakistan's e-commerce industry during the uncertain times the country is incurring due to the coronavirus pandemic. But Dawlance, as always, is all-in to entertain their customers and let them know that they are here for them. So, what are you waiting for? Visit the website now because as they say 'Dawlance reliable hai.'
What do you think of Dawlance's newly launched website? Let us know in the comments section below!