Australia opener David Warner has announced his intention to retire from Test cricket during the upcoming Australian summer, putting an end to his long and successful Test career.
Warner is now in England practicing for next week's ICC World Test Championship against India, after which he is expected to play in the five-match Ashes 2023 series against England.
David Warner Plans To Retire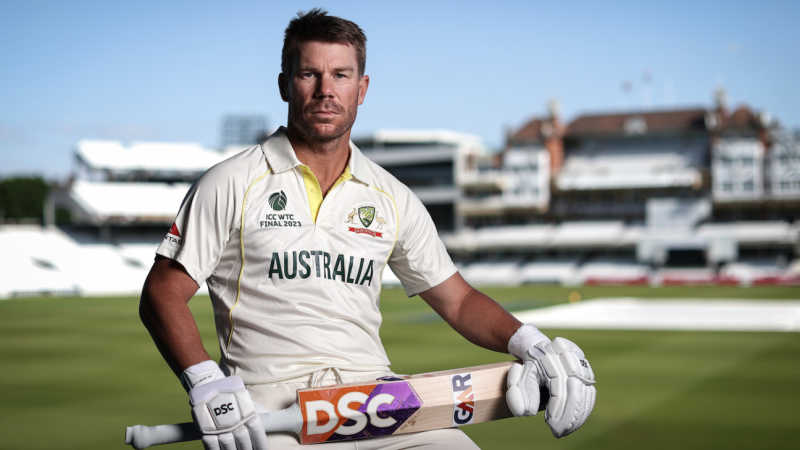 The ICC Men's Cricket World Cup in India at the end of the year is also on Warner's list, but the 36-year-old has stated that he would like to retire his Test career after Australia's Test against Pakistan in Sydney in January.
Warner made the announcement to reporters prior to Australia's training in Beckenham on Saturday, hinting that he wants to finish his Test career after the Pakistan series and before the two-match series against the West Indies on home soil.
"You've got to score runs. I've always said the (2024) T20 World Cup would probably be my final game," Warner said this Saturday.
"I probably owe it to myself and my family – if I can score runs here and continue to play back in Australia – I can definitely say I won't be playing that West Indies series.
"If I can get through this (WTC final and ensuing Ashes campaign) and make the Pakistan series I will definitely finish up then."
The 36-year-old played in 103 Test matches, scoring 8158 runs at an average of 45.57, with 34 half-centuries and 25 centuries.
See More: Steve Smith Praises Two Key Pakistani Players
What do you think of the story? Tell us in the comments section below.