In a heart-wrenching incident, Qurat-ul-Ain Baloch, the mother of four children, was allegedly murdered by her husband Umer Khalid Memon after being brutally tortured. The incident took place on Thursday in Barrage Colony, Hyderabad. While the daughter exposes her father who killed Qurat-ul-Ain, videos and images of him with another woman emerge.
He reportedly tortured her for hours until she fainted after being hit on the head by her husband. He then strangled the poor woman to death. Around 3 or 4 in the morning, she died at the spot, and her husband went to drink in the car. Their eldest child is aged 9 while the youngest one is only 2 years old.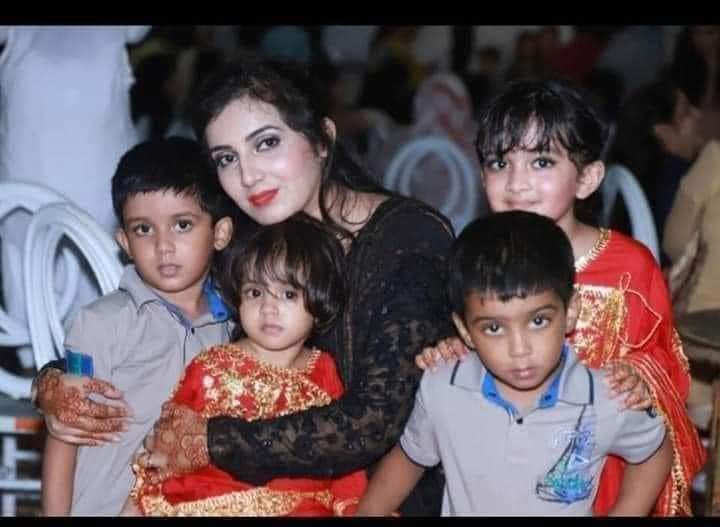 He changed her clothes and his own clothes when he returned to hide the evidence. As per reports, he took her to the hospital at 6 am, where the doctors declared her dead. The postmortem revealed her body had bruises and blood. Her nose bled until the very end, her neck was swollen, and her jawbone was broken.
Among the four children of the victim, only the oldest was aware that her mother is dead. They were also hit by their father, sources add. A video came to the surface in which their daughter narrates what she witnessed. The daughter exposes that her mother Qurat-ul-Ain was killed by her father.
Daughter of the deceased exposes her father
Police arrested Umar Memon on Friday for the murder of his wife after the victim's brother filed a First Information Report (FIR). Asadullah Buledi, brother of the deceased, had registered an FIR at the Baldia Police Station, in which he maintained that the accused kept torturing his sister. The brother further said they had taken up the issue with his father several times, but he did not do anything.
The police initially refused to register a case against the accused due to his influential family background. As of now, the police reportedly shifted the body to a local hospital for medico-legal formalities and arrested the accused for murder.
Video of the accused with other women emerge
Protest took place demanding justice for Qurat-ul-Ain
In another similar case, the Rawalpindi police arrested Journalist Ali Salman Alvi on June 29 on suspicion of murdering his wife. The victim Sadaf Zahra's sister registered an FIR against him after she found her dead at their house.
[adinserte block= "4"]
Later, a close friend of hers also shared some terrible details about him on Twitter. He tortured Zahra and cheated on her. Her body hanging from the ceiling fan was brutally bruised. However, now, the man who was arrested for allegedly killing his wife has been released. Not only that but also returned the custody of his daughter.
What do you think of this story? Let us know in the comments section below.