The West Indian cricket team captain, Darren Sammy, is one of the most loved international cricketers in Pakistan, for more than just one reason. With a persona as easy going and passionate as his, who wouldn't like him?
His Amazing Performance In PSL
After his impactful presence in the Peshawar franchise of the Pakistan Super League (PSL), the whole of Pakistan collectively fell in love with him. His dedication and spirited performances weren't lost on us. Additionally, a product ad featured him speaking in Urdu, the PSL final saw him give an interview in Pashto, and we all lost it.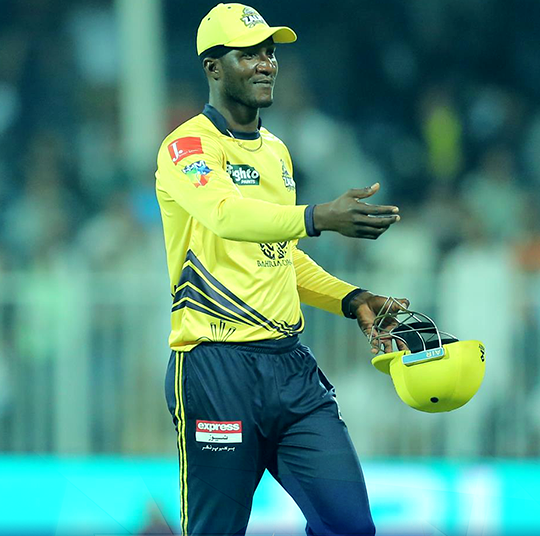 Source: pakistanhumara.com
But here's another reason we're all knees deep in admiration for the Champion.
His Unmatched Courage
After a smashing tournament, the West Indies stole the title of the World T2o Champions from England in a final over a thrilling innings, and Darren Sammy stunned the world when he made a speech highlighting the disrespect and mistreatment the West Indian team suffered at the hands of their Cricket Board.
Source: Dailymotion
Not many would have the courage and the character to speak against their Cricket Board on international television on an occasion this big, jeopardizing possibly his entire career. But Darren Sammy took a stand for himself and his team and rose his voice against the unjust and disrespectful authority in question.
The team had arrived in India after much conflict, with no kits, much criticism and their pays still doubtful. Yet their determination and commitment stood taller than all the hurdles as they went on to lift the World cup.
Source: dailymail.co.uk
They dedicated the victory to their fans back home.
What this team, led by Darren Sammy did was in stark contrast to the Pakistani team's actions. And we're not talking here in terms of performance, but the fact that internal strife and personal agendas stood greater for our team than the interests of the nation as a whole and what was the result? Not only were we eliminated quite early on, we also became the center of much controversy and critique, nationally and internationally.
The West Indian Cricket Board has slammed Sammy's remarks as "inappropriate", but are they so? Sammy has shown dedication, resolve, and character throughout the tournament, but his post-match bravery was just as commendable.
This one's from your Pakistani fans!