This 20 year old is out and about, set on a journey breaking all stereotypes and rules set by society traveling through the Kashmir belt. What made her solo travels even more interesting is her choice of transport, a motorcycle.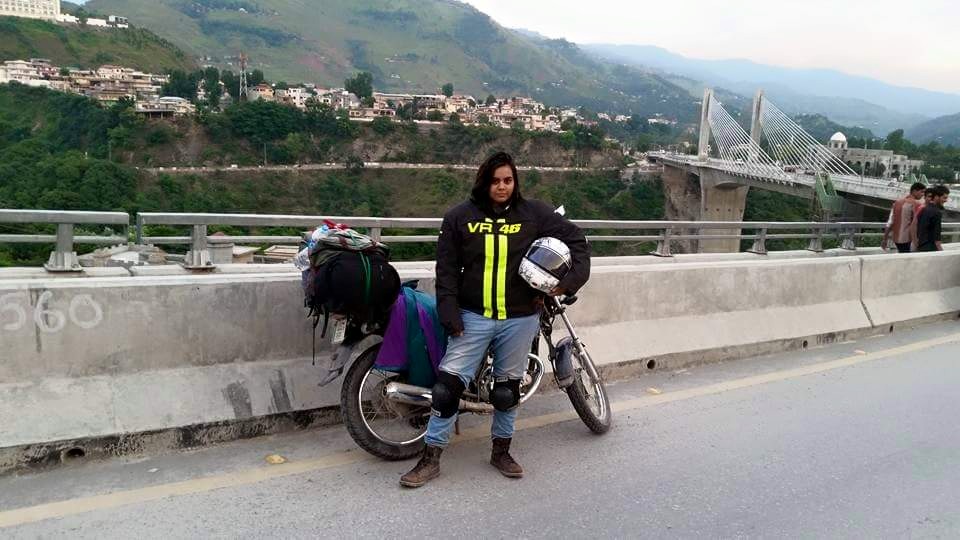 Her main inspiration behind taking this trip is the dream of her father who has passed away. He wanted to travel the world on a bike, hence Lahore-based Zenith Irfan has decided to travel through Kashmir riding different models of motorcycles including Honda 125, Honda CD -70 and Suzuki GS-150.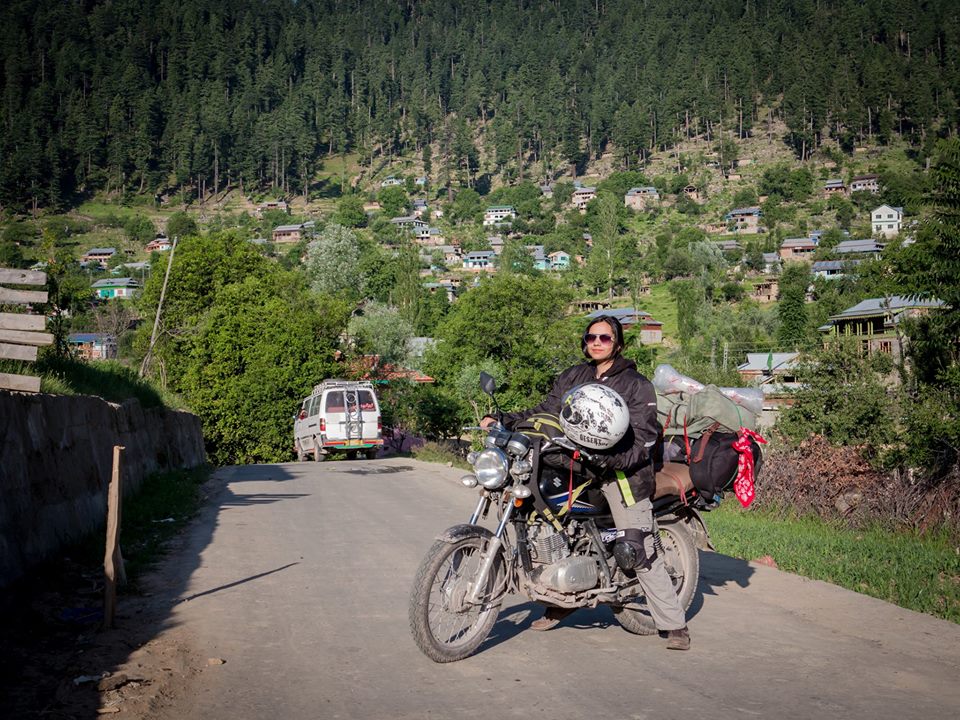 Wearing a white helmet and backpack carefully tied at the back of her motorcycle, Irfan raced along the dangerous terrain of northern Pakistan. She started her six-day journey from Lahore on June 14th and completed it on June 20th. On her return, Ifran documented her journey in a personal photo blog on Facebook, "Zenith Irfan: 1 Girl 2 Wheels".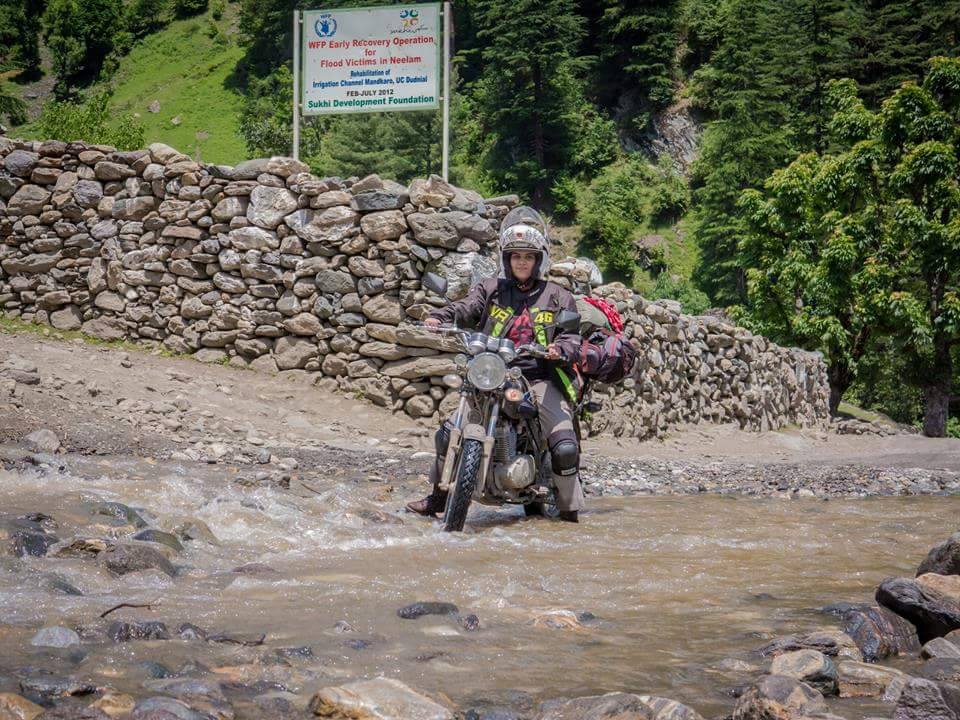 Irfan said she did not come across any resistance when she decided to make this journey. "My mother is a very liberal woman. In fact, she was the one who motivated and pushed me to ride a motorcycle," said Irfan.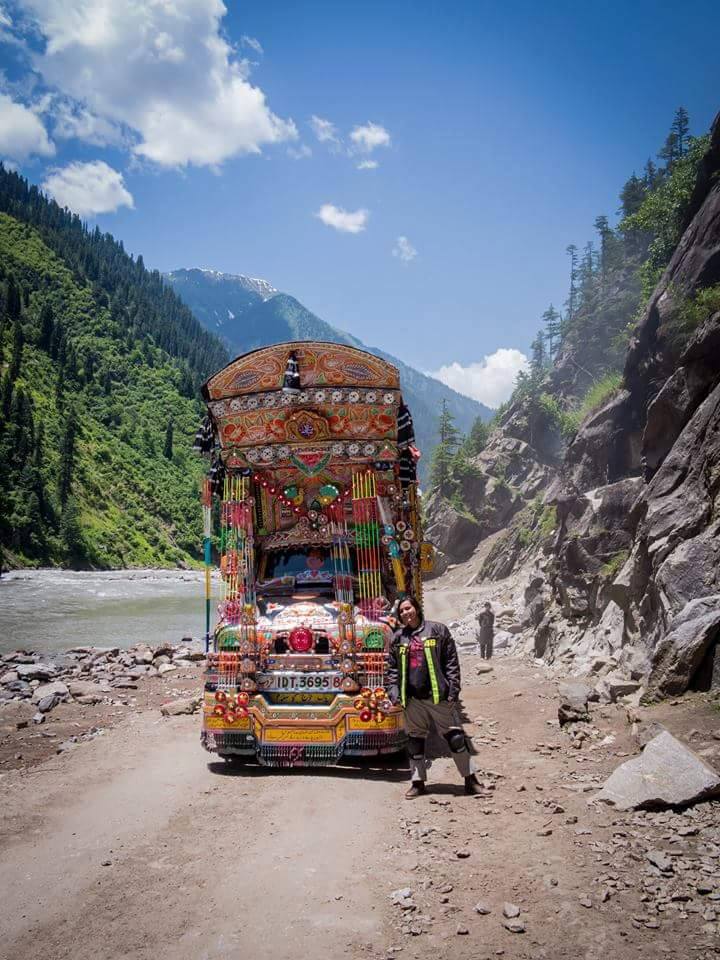 Irfan is well aware of the social norms and stereotypes on a girl riding a motorcycle, "A social taboo is enforced on them (female motorcycle riders) by creating a sense of disgrace and shame." This is the very vision that Irfan wants to change with her motorcycle adventures.
She describes herself as a "free hearted soul", which is evident from her Facebook pictures, in which she can be seen crossing a river, spending time among remote tribes, playing with village children and admiring the brave truck drivers.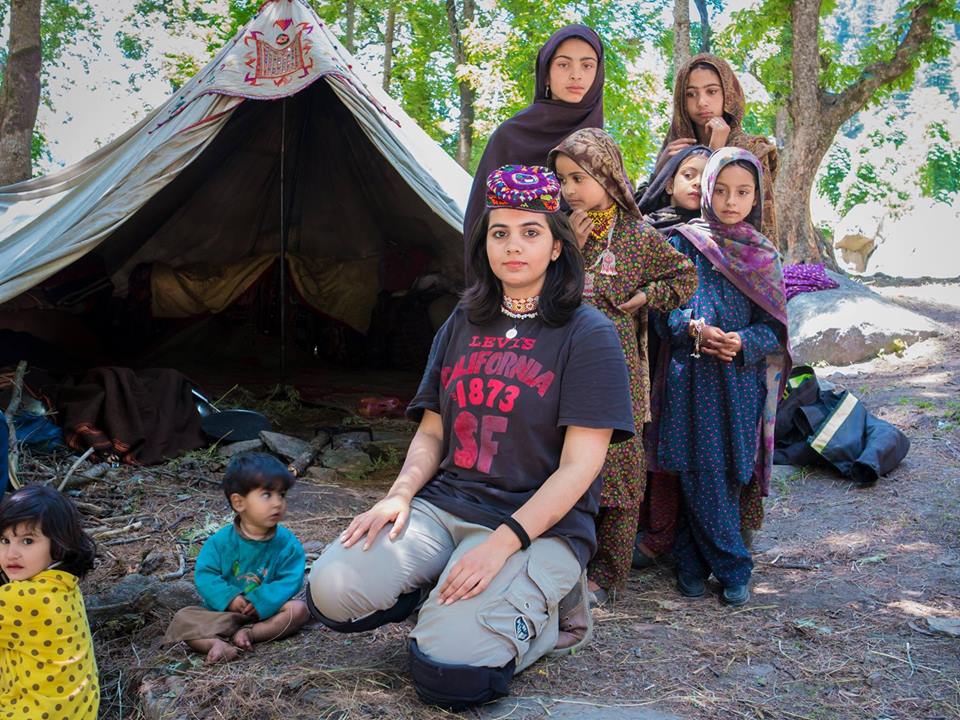 Despite the difficult terrains and rocky mountains, one thing she found challenging was "public stares". She said that being a Pakistani woman there are certain limitations, "I have to calculate my speech and body language." Her carefully documented journey can serve as a guide for future women adventurers, who dare to destroy gender stereotypes of Pakistan's society and embrace the freedom of soul.
In coming weeks, Irfan will travel "all of north, funding mosques for necessary renovation and providing aid to the flood victims in Chitral."
For more details and images connect with her on her Facebook page.