The world as we know it and life itself has come a long way over these last few decades. If we compare the old times with the modern days we can clearly see the difference. From the invention of electricity to the discovery of the internet. In only a short span of time, humankind has made such tremendous leaps. Today, a man sitting even in the remotest of areas has access to almost everything and anyone in the other part of the world. All it takes is just a click, Globalization is now the norm.
These modern times have their due share of ramifications as well:
Today, with the help of these computers, modern technology, and access to the internet. Complex tasks that would have taken hours to complete can now be executed in a matter of seconds. All of this has enabled us to work more efficiently and productively. With so many new opportunities rising every day, work-life is no piece of cake. The pressure is immense as we strive to meet our targets and deadlines. Time has become so valuable now that we can't even spare a second to reflect upon our lives.
I was recently reading a book titled "Dare to be You", it made me realize just how confined these modern times have made me. "We are stuck in an endless loop" as the book said. It is like living the same day over and over again with the only purpose of surviving.
Follow on Instagram as well: @official.daretobeyou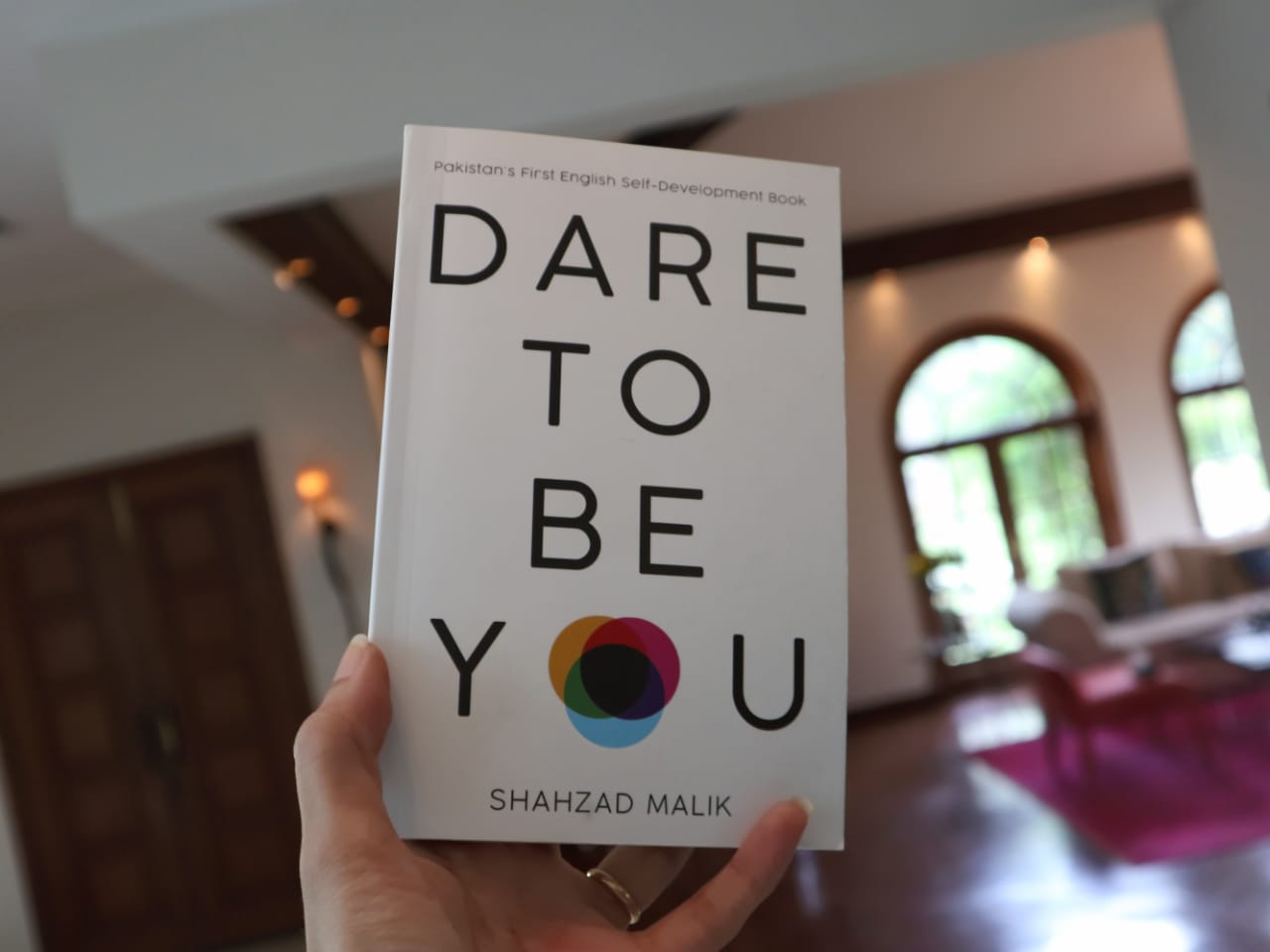 Depression, anxiety, and stress are not just only some medical terms that can happen to only a few. They are so common among us these days. Today taking a breather or a break in this fast-paced world means walking away from newer opportunities. This fear of losing out upon things has made us lose out upon ourselves. We have become so indulged with wanting more, that we even forget to think about ourselves.
A journey of self-exploration: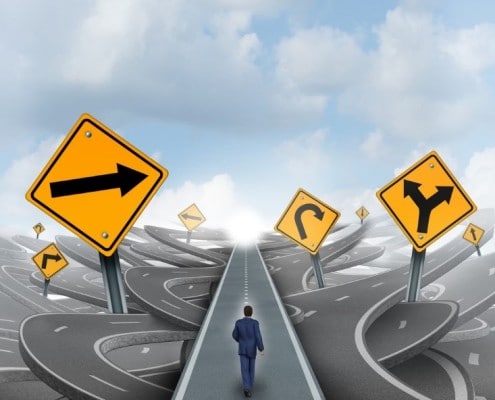 Talking about the present, right now we are all dealing with the pandemic COVID-19 in quarantine. This has naturally given us some time to spare. Finally, a much-needed break that has given us enough moments to reflect upon our lives and how we want it to be like in the future. I am sure in the end all we want is happiness.
As quoted by the author in the book:
"I had become scared of feeling happy because I thought good things didn't last. Think about it. It seems so simple when I write it down, but it was such a profound realization for me–that I could be afraid of happiness. That I could be afraid of something beautiful, simply because I was afraid I would lose it."
– Chapter 5: Happiness
Dare to be You is not just another book about self-help, life, and its motivations. It literally takes you on a journey and helps you get the answer to all the difficult questions about life you might be dealing with. The book has such a profound impact that when you will be finished reading it. You will see a shift in the way you thought and perceived things. It's like exploring a new dimension within yourself that you might not have known existed before.
Also Read: You Can Find Plasma Of A Recovered COVID-19 Patient For Free Through This Facebook Group
There are a few excerpts from the book which caught my eye and I would like to share it with you:
"The mind will always want to escape the present because the present is our only reality. It encapsulates the real truth of existence. In fact, if you think about it, the present is the only real truth of existence. The more we honor and respect the present, the more we become attuned to it, and the more we allow ourselves freedom from pain."
– Chapter 2: The Mind
"Finding your passion, and finding the love of your life are exactly the same, and they will give you the exact same feeling in your heart and in your gut. As with any great love story, you have to put yourself out there, and you have to seek it, and you have to give it your all."
– Chapter 6: Passion and Purpose
The author is a Pakistani: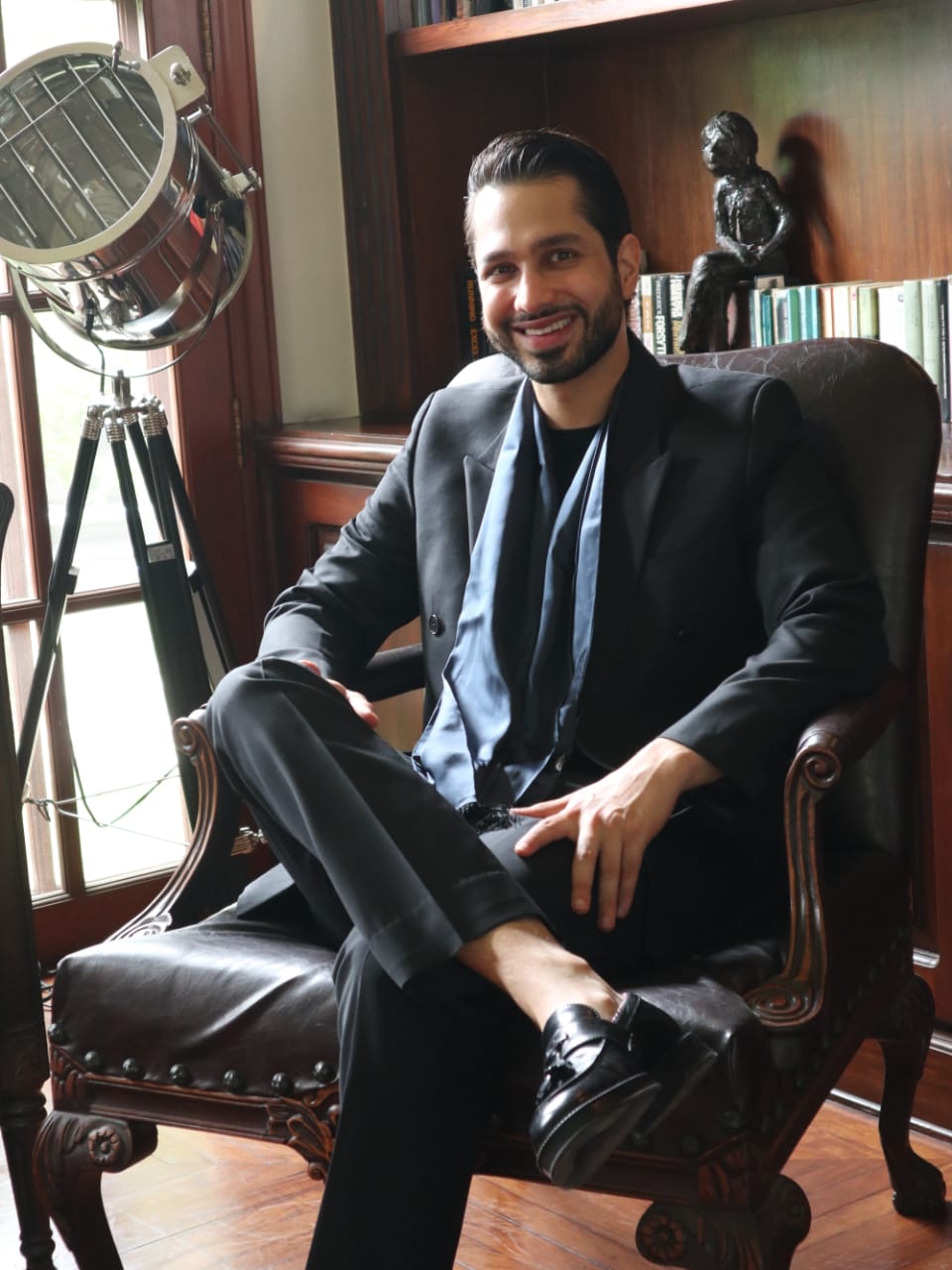 Now, we all know Pakistan has produced its fair share of gems in the publication world. Dare to be You is written by Shahzad Malik who was born in Canada and raised in Lahore. Writing his first book Shahzad is one of those passionate new-gen writers who are seeking the empowerment of the human souls with their words. He wishes to inspire his reader towards a more conscious, action-oriented, and fulfilling life.
The book also comes with a special collector's edition box if you order it online here: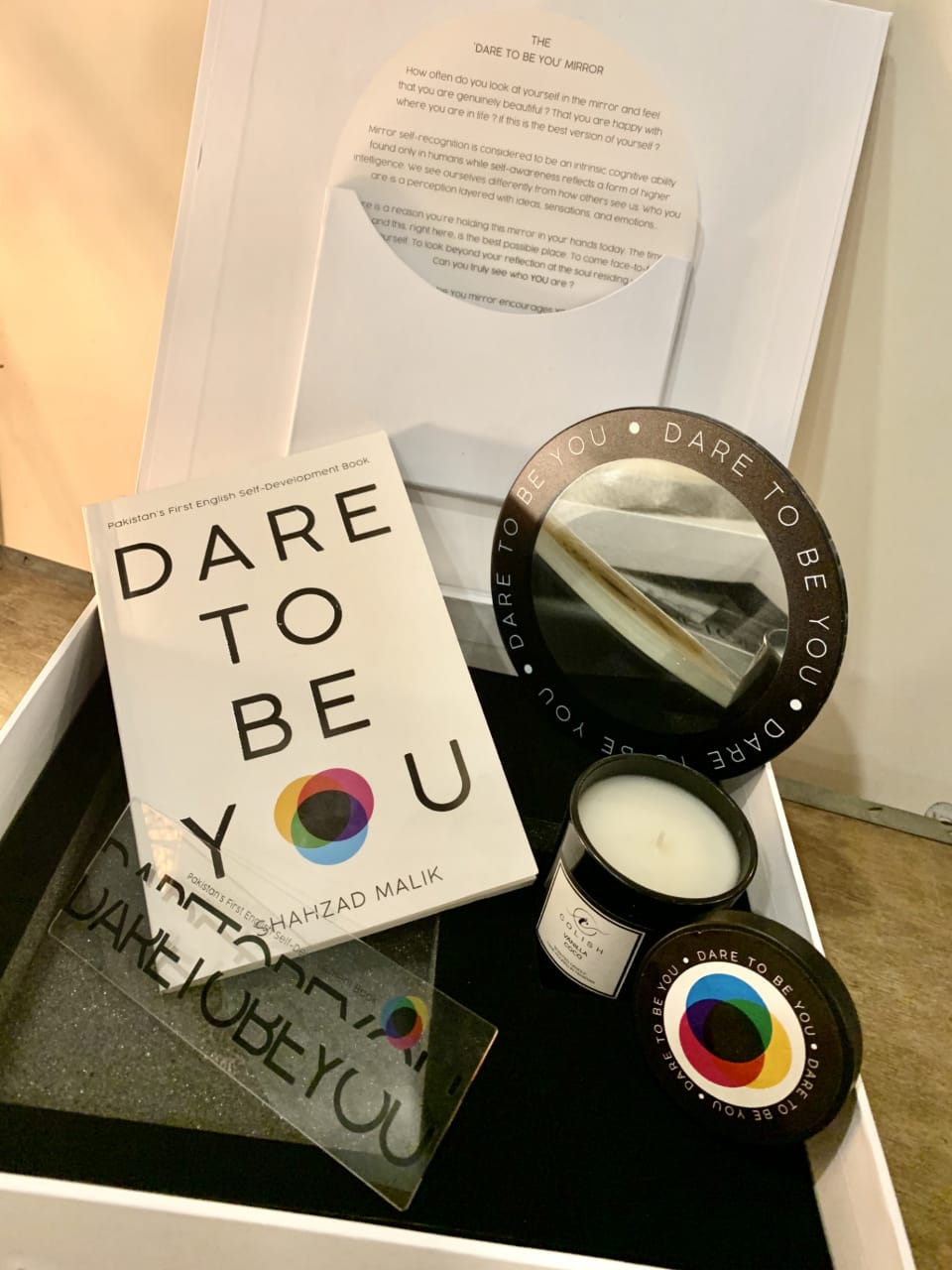 Dare to be You is very authentic in its approach. It is as close to reality as possible while taking us through on a journey that will surely leave your conscience woke at the end. Have you ever thought that there can be more to life than the model we have been following for ages?. Have you ever wondered what exactly is the true meaning of happiness?. Have you unlocked your actual potential yet?. Well, Dare to be You has helped me allot in getting close to these answers.