Daraz has created a unique platform called DLeague, for local digital influencers to connect with customers and app users to share their recommendations with them. In this manner, Daraz has built a community of like-minded, young individuals who have embraced the digital era.
DLeague is a space where a number of influencers share their best tips and tricks with their customers. It is one of the many things that makes Daraz the only online "shop entertainment" platform in the country.
DLeague was launched in May 2019 and hosts 19 influencers who are experts in their fields. From Bilal Munir – who describes himself as "the tech guy you call before making a purchase" – to Mubashir who believes "simplicity is the best ingredient", D League influencers offer a complete shopping guide so customers can make informed purchasing decisions. They share their personal recommendations on a range of subjects from beauty and makeup to travel, food and fashion.
DLeague features 4 main stars who discuss the Daraz products they use in their routines, inspiring Daraz customers and app users through their shopping experience.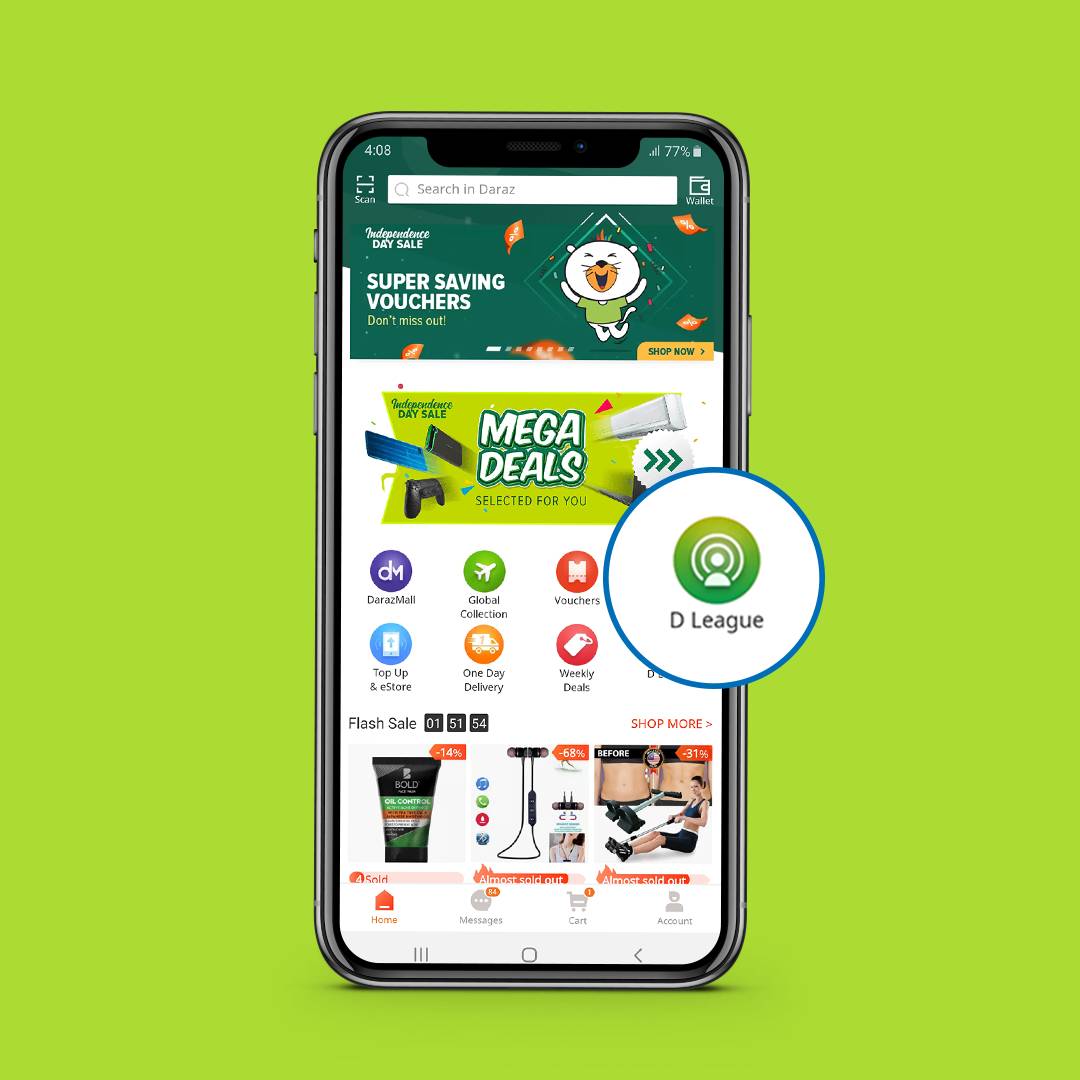 1. Maroosha's Make Up
If you're looking to get your Eid look just right, Marooshas (Maroosha's Makeup) has all the advice you need. With her latest video on D League, she'll show you how to build a perfect skincare routine.
2. Bilal Munir
Bilal (VideoWaliSarkar) describes himself as "the tech guy you call before making a purchase." He can chat with you for hours about mobile phones and his latest video on D League will give you a list of 5 tech items you absolutely need in your day-to-day life!
3. Mubashir
Mubashir believes that "simplicity is the best ingredient." From the village of Pasrur, Sialkot, he has created a page, Village Food Secrets, where he shares his tips on how to elevate the simplest of dishes and satisfy every palate. With his advice, you'll have the perfect menu to impress your guests!
4. Ramish
Vlogger, traveller, artist and foodie – Ramish  (YarRamish) is the guy you want to be friends with. He's got advice on any topic you could think of! Check out his videos on D League to learn about the 5 products he believes every guy needs for a perfect morning routine!
Read Also: Daraz Just Introduced Their New 'Instant Messaging' Feature Taking Online Shopping To The Next Level!
DLeague also showcases a Hall of Fame with our top 13 influencers who have collaborated extensively with Daraz through the year. The Hall of Fame includes fashion gurus Naiha J Eman (Rebellious Brownie), Hemayal Attique and Rehab Siddiqui (iamrehabsid).  Models and actresses Kinza Patel and Yashma Gill are also on the panel along with foodie, traveller and supermom Tamania Jaffri aka UrduMom.
By collaborating with brands such as L'Oreal and Nadia Hussain, D League has also provided a space for their ambassadors to speak to customers about their experiences with different products, as well. Going forward, D League's mission is to grow this community of local talent – influencers and celebrities – and increase the connectivity between them and app users, extensively and intensively. In the meantime, if you're looking for advice on what gadgets and beauty products to buy or need a new recipe to try, check out the DLeague page on Daraz!