In the world of digital technology, access seems to be becoming easier than ever. With people getting accustomed to these facilities, brands and companies have been vying new ways to change the old concepts of shopping, with the advent of e-commerce.
Daraz, the leading e-commerce company in Pakistan and one of the best-performing ones in Asia, is always pushing the boundaries of innovation to offer the utmost convenience to customers. With Eid-Al-Azha soon approaching, Daraz has set up a stall in Sohrab Goth, Karachi.
Customers can explore the cows available on the Daraz app and make a purchase online by paying digitally. Or, if they prefer, they can visit the Daraz stall at Sohrab Goth to see the animal before making the purchase. At the stall, they will also have the option to pay cash on delivery for their animal!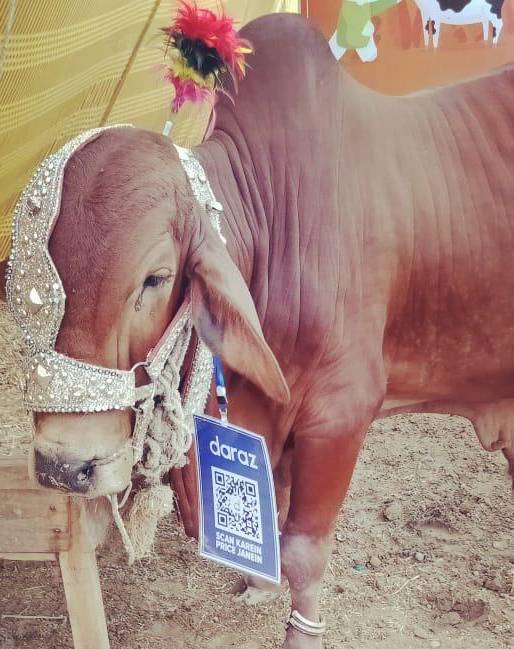 Here are the different ranges of cow prices Daraz is offering!
Tier 1: Rs 70,000 to Rs 150,000
Tier 2: Rs 150,000 to Rs 250,000
Tier 3: Rs 250,000 to 500,000
Tier 4: Rs 500,000 to Rs 1,000,000
The one of a kind e-commerce 'cow shopping' stall at the Mandi by Daraz will be available till August 10th. Apart from all the other facilities, Daraz is also offering customers discounts on cow purchases.
Furthermore, if you're at home, surfing the internet for the perfect cow to slaughter this Eid, Daraz's new 'instant messaging' feature allows you to chat with the seller before you select your favorite animal, which means, you can sit at home, take all the information you want, BARGAIN the price, decide, and then go to the Mandi to confirm your purchase. If this isn't taking things to the next-level, then what is?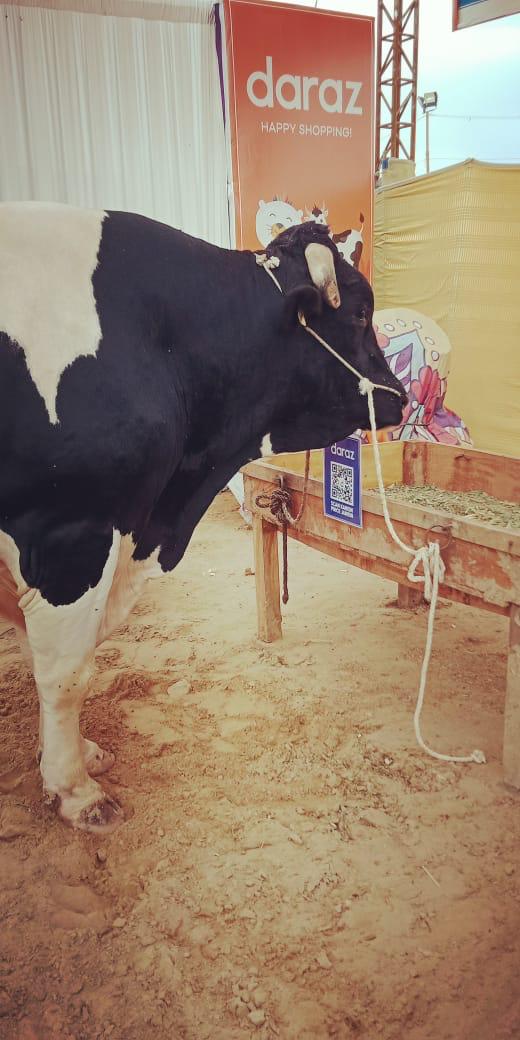 Daraz is offering a 6% discount on any purchase from the Daraz stall at Mandi. For example, if you purchase a cow for Rs 1,000,000 — you get Rs. 60,000 off instantly!!
And guess what? Do you know what the best part is?
Daraz Mandi is offering FREE delivery on all animal purchases!
The e-commerce platform has collaborated with Coke and Tapal for the venture. While shopping for cows at the mandi, customers will receive refreshments such as ROAR and chai upon download the Daraz app! Take a look at the Daraz Mandi and get a cow before the long, festive weekend!