Nowadays in Pakistan, it's really for filmmakers to create something unique or strong content that can pass through the censor board guards. Directors are trying every formula to put up a great film for their respective audiences. 
But somehow it's getting hard for them to deliver content they sincerely believe in that too in a manner that provides a unique experience to the viewers. Very few filmmakers are trying to experiment and it's working as well.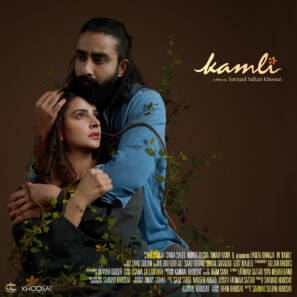 Just like Kamli one of the best films produced this year so far, it was a pure experiment, and people who understand Sarmad Khoosat's vision truly loved every bit of it. 
Just like Sarmad, there's another guy who's also following his route of experiment and trying to take a different approach.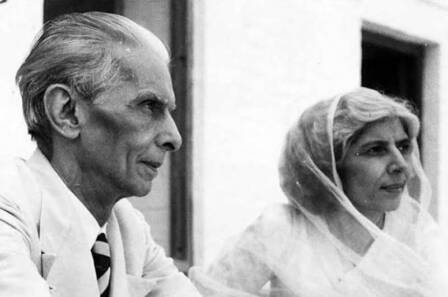 Danial K Afzal is working on a project based on the life story of our very own Fatima Jinnah alongside the 24-year-old, Moazzam Majeed.
Danial K Afzal talks about his upcoming biographical project
While having a conversation with the local publisher, Danial shared that "My sole focus while I was in college in the US, was to tell stories about Pakistan. How those stories can actually make an impact," the filmmaker told the publisher.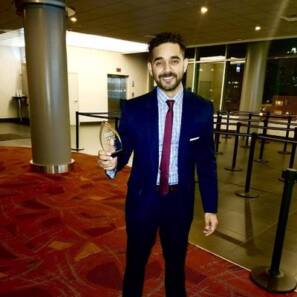 "What I had observed while writing and researching about Fatima Jinnah is that first, Pakistan loves to live in nostalgia. Second, we have this certain romance with women-centric stories. Thirdly, and this is an impertinent scenario:
we vie for Mera Sultan, we vie for Ertugrul, we vie for all these historical series – which raised an important question: why have we never touched upon women of substance in Pakistan in pop culture?
Not just Fatima Jinnah but Benazir Bhutto as well! So, my emphasis was to work on a figure in Pakistan that was never touched before. Fatima Jinnah served the perfect topic for it."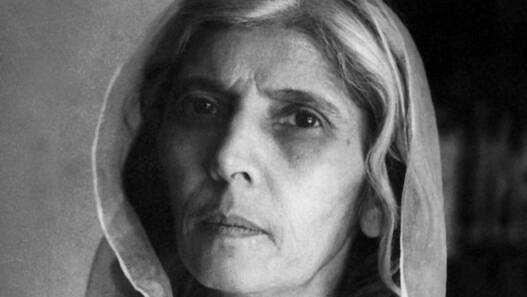 The web series titled Fatima Jinnah: Sister | Revolutionist | Statesman will be depicting Madar-e-Millat in three eras: Fatima Jinnah in her 30s and during the pre-partition era, Fatima Jinnah in her 50s and during the Independence and Fatima Jinnah in her 70s during the post-partition era.
Sundus Farhan, Sajal Aly, and Samiya Mumtaz
The filmmaker that these brilliant ladies Sundas Farhan, Sajal Aly, and Samiya Mumtaz will cater to all three eras respectively.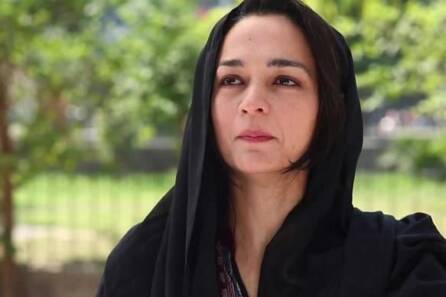 He further revealed how the casting of the stars came about. He recalled how he gave a book about Fatima Jinnah to each star before they were onboard to have their own understanding of Fatima Jinnah.
For him casting the actors was the easiest decision, because he had already worked with Sundas Farhan in his previous documentary.
"Sundus is a very low-key actor in Islamabad. She's very particular about what kind of projects she chooses and works on. So that was an easy pick. Sundus just slipped into the character within a flick."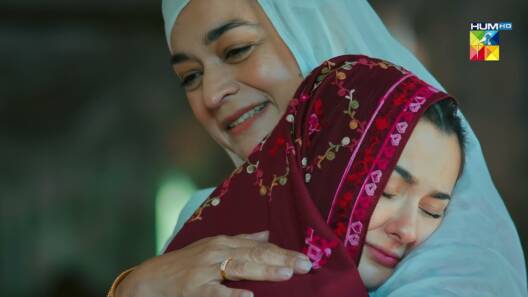 Talking about casting the Sang-e-Mah star, Danial shared, "Oh, Samiya apa was just the icing on the cake. She's such a seasoned actor, she's done theatre. I was always taught that you don't have to look a certain way to play a certain character. 
That, too, just worked out wonderfully. I was privileged enough to work with her. She told me that I am a director's actor; you tell me what to do and I will do it. There were several scenes she willingly reshot because she thought she didn't do well enough. She's a method actor, she gave me such an easy time."
Sajal Aly was a big task
Danial went on to share how casting Sajal Aly was a task. "When we were looking for an actor to cast the mid-aged Fatima Jinnah, we were in talks with several big names such as Sanam Saeed, Iqra Aziz, Syra Yousuf, and Sajal Aly.
All four of them are tremendous actors. But for me, when I was reading about Fatima Jinnah, I was looking for an actor who would carry a similar body language to hers during the 1930s and 1940s around the Independence time. Sajal gave me that. You could see it the moment she walked onto the set."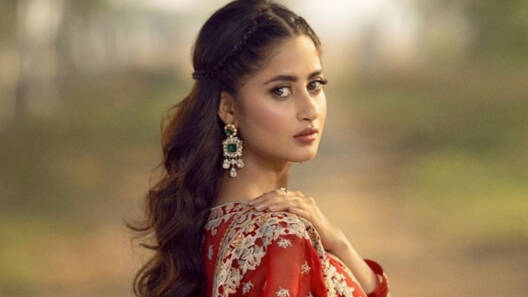 He added, "The best bit was that even Sajal was really pumped to do the series. She kept telling me, 'I've never done anything like this before. Let me give my all [to the role], let me share all my research in this.' That's exactly what she did.
Unlike the general prerogative of the director to comfort the actor, she made me feel comfortable while working with her. She told me don't worry about what's for food and nitty-gritty of it, I am so into this, you should just help me build the character."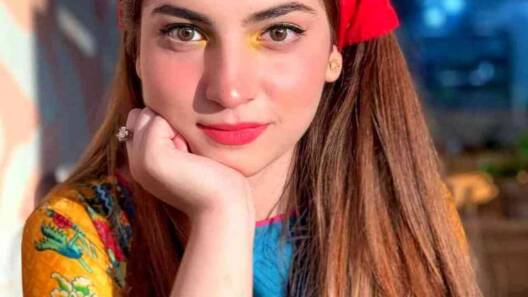 Danial didn't disclose any more details and went on with sharing how the web series also stars social media sensation, Dananeer, as well in a pivotal role.
"Oh, Dananeer will blow your mind! I won't reveal much about her role, but she has been magnificent throughout. She has a pivotal role. Dananeer plays one of the main roles in the show."
It was who can essay her the best
Danial shared that he was not going for someone who can look like Fatima Jinnah, but for someone who can essay her the best.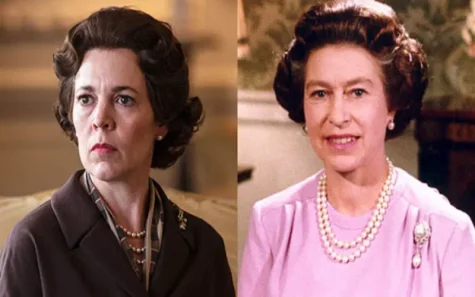 "What I was looking for in all three actors was purely acting. I was reading certain comments about how Sajal or Samiya apa don't bear resemblance to Fatima Jinnah," he told the publication. "My response to that would be if anyone has seen The Crown on Netflix, do you think Olivia Coleman looks anything like Queen Elizabeth II?
Does she look like Claire Foy? She doesn't. And funnily enough, all the actors who have essayed The Queen in the Netflix show don't even resemble each other! It's all about acting. How the outlook is created. The world has moved on, we need to as well."
He's very keen in showcasing Pakistani culture, and stories whenever he gets the chance.
"When I was in college, I worked on my first play about 1971. It was very well received by the audience. I also showed Khuda Kay Liye during a class, I have always been a huge Shoaib Mansoor fan.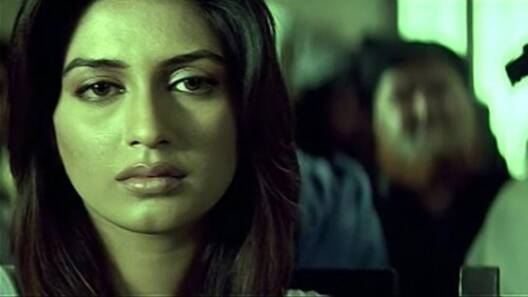 People came up to me and thanked me for showing us a meaningful film. What I am trying to say is I have always looked at Pakistan and wondered why there are so many meaningful and empowering stories here.
I am done seeing saas-bahu dramas. When you know that your audience falls for nostalgia, for leadership content then what's stopping you from making it?"
More historical characters
As the web series was mainly shot in Lahore and Islamabad which means the audience will not just see Fatima Jinnah but many other historical figures as well. Danial revealed that the viewers will get to see Quaid-e-Azam, Allama Iqbal, Liaquat Ali Khan, Ruttie Jinnah, and Rana Liaquat Hussain among others.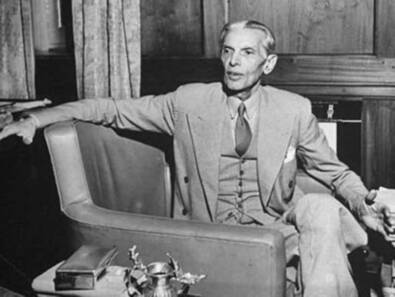 "I won't reveal who will essay Quaid-e-Azam! Like Fatima Jinnah in the show, we also have different actors playing Quaid-e-Azam in the series." he laughed. "You'll see a lot you would not be expecting! Oh, you should wait for Ruttie Bai in the show! That would change the landscape of South Asia."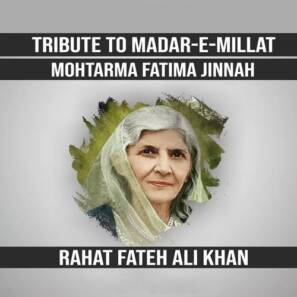 Danial also shared the whole story of the web series is based on the book about Madar-e-Millat by Reza Pirbhai. "The thing about this show is that it shows Fatima Jinnah in a very gray narrative.
This is not going to be an overt patriotic project; it is not a feel-good show; I am showing Fatima Jinnah as a human and people will it!" he said.
The show will be released on August 14. The web series is currently of three seasons with 15 episodes each. 
What do you think of the story? Tell us in the comments section below.