Tv host and politician Aamir Liaquat's third wife Syeda Dania Shah says she has approached a court for separation from former the PTI MNA. She took to her Instagram stories on Saturday to announce the news.
Shah shared that she had approached the court to carry out the legal procedure. She further added that she has provided proof to the court which the public will soon know about.
In her application, she accused Liaquat of forcing her to make adult videos to "send to people abroad" and locking her up for five days if she refused to do it. She also said he "forced her to appear before non-mehram men". She also accused him of being impotent and consuming drugs.
In an exclusive interview with Dunya News, Shah said, "He (Liaquat) was very cruel. He would lock me in the room for four days straight. He wouldn't give food to me on time and would keep me up all night long. I'm a child, I'm not even old enough".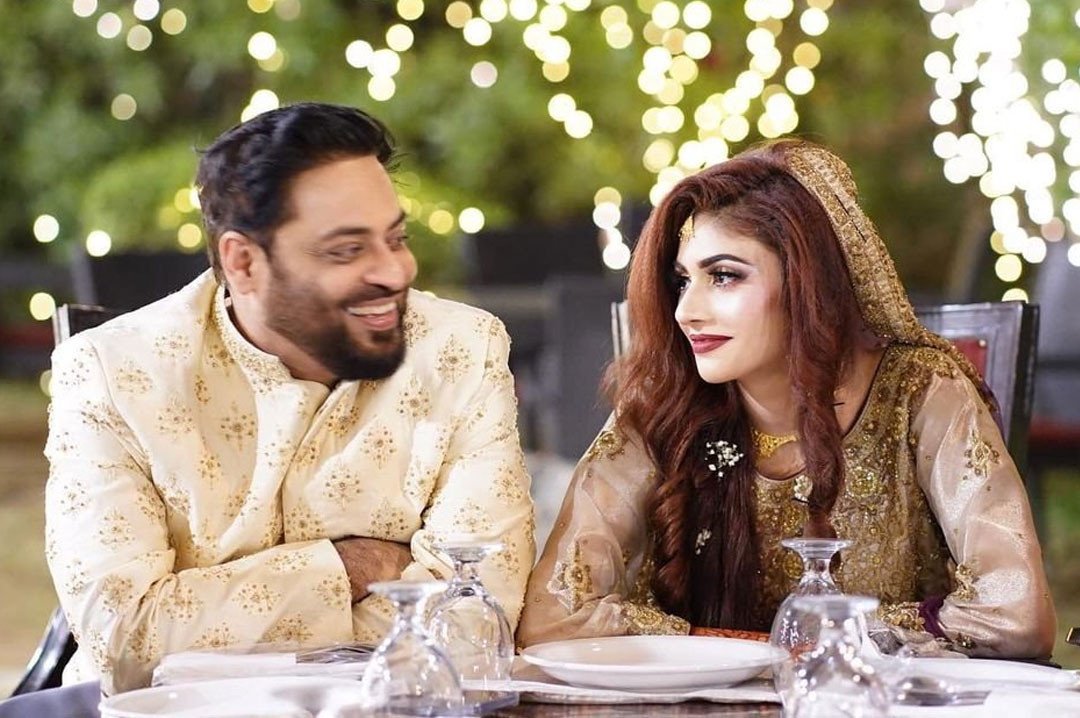 "He would humiliate me. He would bring every single matter to me, be it the maids or even the media, anything he disliked, he would misbehave with me. He used to push me around and even threatened that he would shoot me. He even tried to strangle me."
Shah told the media outlet that Liaquat abused her and at the time she felt like she was being punished. She likened the experience to have been in "hell" and said that if anyone from her family was harmed, Liaquat would be responsible.
Have a look at the interview:
Aamir Liaquat refutes the allegations
Responding to allegations made by Shah, Liaquat took to Instagram and shared a video of Shah that he claimed is two days old in which she denied news of the divorce and asked people to leave them in peace if they couldn't wish them well.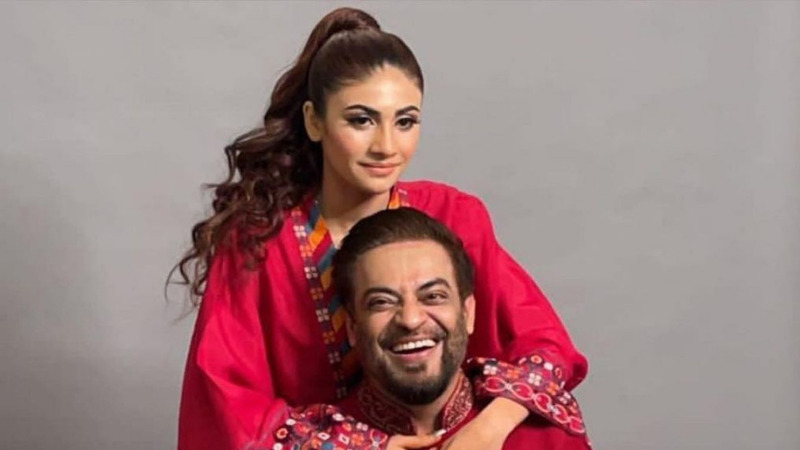 Liaquat said if they hadn't contracted a nikah, he would've revealed the "truth" to the entire nation, which he claimed would shock everyone. He requested journalists and the media to investigate Shah's appearance in order to judge if he could've harmed her in these three months
"I request you to let me run some tests on whether or not I consume alcohol. I've never consumed crystal methamphetamine (Ice). But now what I'm about to share is far worse and even more terrible, wait for it," he wrote while requesting Shah to get a medical report to support her claims.
Taking to Twitter, he also expressed how he has lived "with a heavy heart" for the past four months. Liaquat elaborated that during their ten-month-long marriage, three months were spent in Bahawalpur.
Liaquat also attached to his defensive tweets a video collage of various audio clips and photographs, in a bid to denote Dania's 'Jekyll and Hyde' personality.
A few weeks ago, Shah and Liaquat had denied rumors of divorce by sharing a video of Shah addressing the rumors. The video has since been deleted.
It was only in February that Liaquat announced his third marriage to the 18-year-old. The same day, after months of speculation, actor Tuba Aamir confirmed she had filed for divorce from Liaquat.
What do you think of this story? Let us know in the comments section below.