We are living in a country that is class-based to such an extent that its citizens view their socio-economic status as a defining facet of their personalities. Statements the likes of "Make friends with people who belong to the same socio-economic class as yours", or "You can't get married to someone who belongs to a lower socio-economic strata" are common occurrences. The strict divide has given way to feeling of contempt in the so called lower social classes, and has instilled a false sense of condescending superiority in the elites.
Fortunately, there are many who can look past the illusion of social class.
Moiz Rehan, is one such person.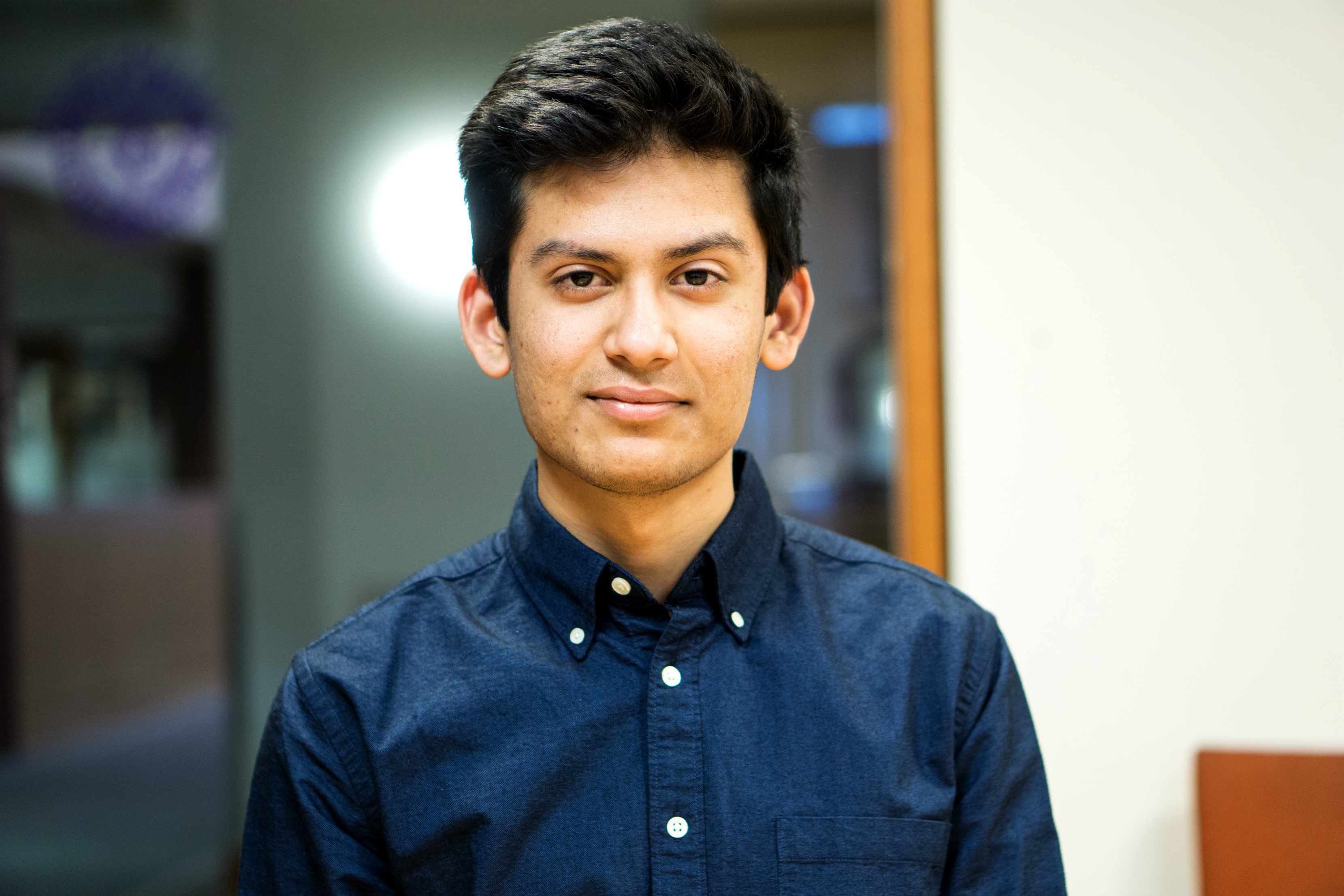 Source: theodysseyonline.com
Having broken through the glass ceiling that comes attached with the 'lower class' label, Moiz, recently disclosed his experience about what it was like to fight, both with himself and with the rest of the world, against this illusory constraint, and to finally learn to accept himself for what he actually stood for.
Moiz, like many of us, used to feel socially conscious about divulging the fact that his father belonged to a profession that is considered a 'poor people job', lest he should draw that condescending attitude from his peers.
He highlights an important point here; the fact that our society unjustly reserves respect for some professions, like Engineering, while low paying jobs are seen as 'disgraceful' or 'disrespectful', completely ignoring the hard work that a person puts in, and the honesty and integrity with which he goes about his daily business. That social class is beginning to sideline personal traits and accomplishments is an alarming situation.

Source: theodysseyonline.com
With academic accolades and scholarships to his name, as well as the achievement of being an exchange student to Chicago for a year, Moiz exemplifies the fact that there's nothing you can't do, provided you believe in yourself.
He is currently enrolled in the Williams College in the USA, where he made a powerful speech conveying this message, along with his background, demonstrating the courage it takes to finally come to terms with yourself, and stop giving importance to factors such as social status, which are, at best, meaningless.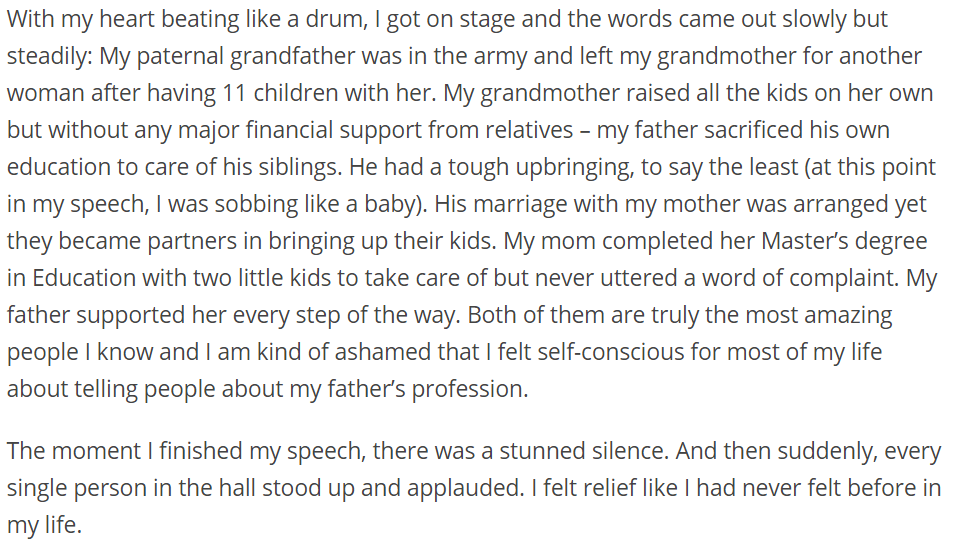 Source: theodysseyonline.com
There's a lesson in it for all of us; not just to be more tolerant and step out of the social class bubble we're pushed into as soon as we're born, but also to understand that there's nothing stopping you if you're determined enough, and work hard for it. It might seem easier than done, but Moiz, and countless Pakistani's at various different points in time, have shown that realizing your dream isn't as difficult as you yourself, and the people around you, have told you.
Moiz promises to return to Pakistan after completing his education to fulfill his responsibility as a citizen.
Thank you, for the lesson, and for the inspiration.
Originally published at: theodysseyonline.com