"People for Peace", a group of students from Delhi, is all set for a cycle rally from India Gate to Wagah Border to create awareness about the need to improve Indo-Pak relations.
The cycle journey will be flagged off on January 1, 2016, today.
The group is lead by senior journalist Kuldeep Nayyar and Advocate Prashant Bhushan.
A group of six girls from Hyderabad will also be taking part in the cycle rally.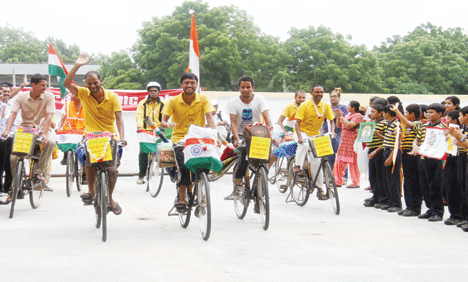 Explaining why he is advocating for better Indo-Pak relations, Praveen says, "Both the countries are challenging each other by wasting billions of dollars in arms. Cost of a bullet used in rifle is more than the cost of a full plate of good quality food, which can fill the hungry stomachs in both nations', as mentioned in media reports.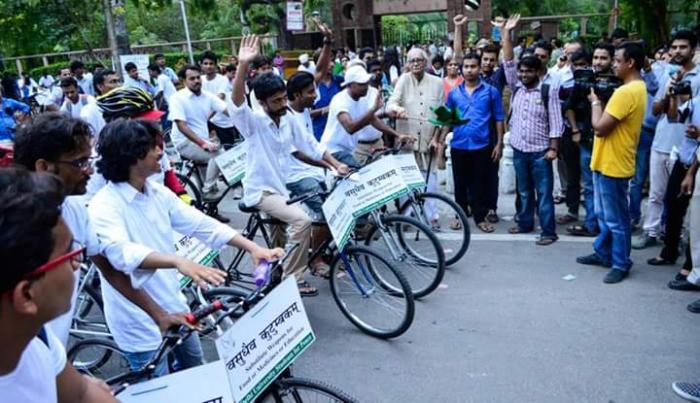 The cycle rally will reach the Wagah Border on January 15.
This is the third time this group will be cycling to Wagah to promote better relationship between the two nations. The first cycle rally was taken out in 2013 from Kanyakumari to Wagah Border, while the second was taken out from DU North Campus to Wagah Border in 2014.
Pakistan wishes them all the very best, see you on the 15th!
courtesy: iamin.in