Five officials of the Counter-Terrorism Department (CTD) were martyred during an exchange of fire at midnight in Diamer's Chilas district on Tuesday. Reportedly, two civilians were also killed during the shootout between the police and criminals.
The cops raided a house in Chilas. Police also confirmed the criminals opened fire during the raid killing five members of the CTD.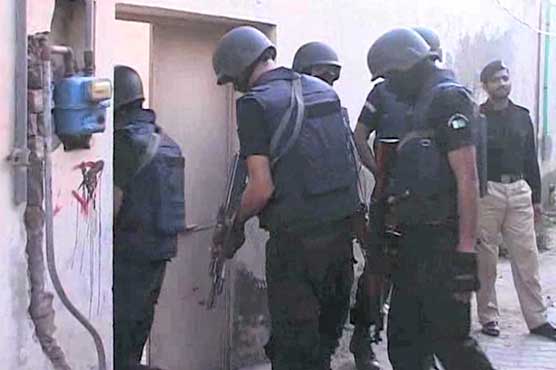 The martyred soldiers include Inspector Sohrab, soldiers Junaid Ali, Shakeel, Ishtiaq, and Ghulam Murtaza. Sub-inspector CTD GB Police was also amongst the martyred.
He said the suspects were involved in trading weapons, apart from terrorist activities. Mir Afzal Khan also paid tribute to the martyrs and vowed to take action against the criminals.
Two civilians were also killed in the raid after which angry protestors blocked the Karakoram Highway. Protestors claimed the police raided the area based on false information and killed a student. However, police said they had information about the whereabouts of some criminals in the area.
إِنَّا لِلّهِ وَإِنَّـا إِلَيْهِ رَاجِعون
وطن کے ایک اور بہادر بیٹے نے اپنی زندگی پاکستان کلیئے قربان کردی۔
چیلاس میں سرچ آپریشن کے دوران سی ٹی ڈی کے کانسٹبل جنید نے شہادت قبول کی۔ کانسٹبل جنید کا تعلق ہنزہ سے تھا۔ pic.twitter.com/ozwAzMERfP

— Pakistan Police (@PakistanPolice_) July 28, 2020
Meanwhile, there were reports about a few injuries as well. Caretaker Gilgit-Baltistan (GB) Chief Minister Mir Afzal Khan has directed IG GB to submit a report of the incident.
Pakistani police over the last few decades have been marred with incompetence and charges of blatant corruption. But still, their sacrifices for the sake of the country can't be neglected.
What do you think about the story? Tell us in the comment section below.