Athletes don't only fight over the trophies or awards. When it comes to being at the top of every category every sports athlete tries to dominate others. Apart from on-pitch battle, there's off-pitch battle goes on too between athletes. Just recently, Ronaldo becomes one of the most highly paid footballers overtaking Messi.
Recently in 2021's financial report by Forbes, which revealed this year's highest-paid sport athlete in the world. Every year Forbes crunch down the financial numbers to provide the audience their top 10 of the world's most highly paid professional footballers.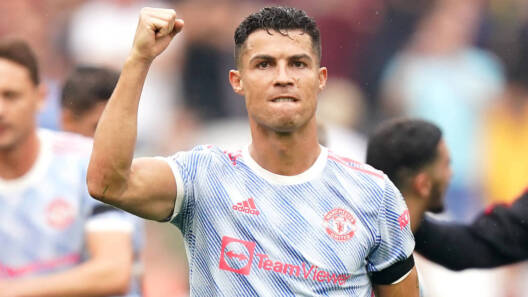 And whenever you mention footballers two names come forward, Cristiano Ronaldo and Lionel Messi. But the way Cristiano Ronaldo shocked the whole world with his comeback decision at Old Trafford, Ronaldo also took the 1st spot in Forbes World's most highly paid professional footballers ranking.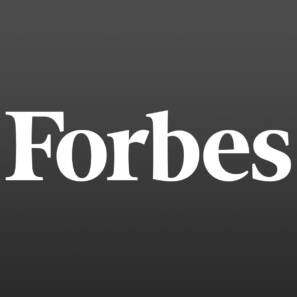 One thing that needs to be cleared, that the whole list Forbes compiled consists of the earnings displayed consist of player salaries for the 2021-22 season as well as any contractual bonuses and revenue from commercial endorsements.
Cristiano Ronaldo Highest Paid Footballer 2021
In this summer transfer, Cristiano Ronaldo pulled off the blockbuster movie which made him somehow overtake Lionel Messi. Everyone knows Messi's 21 years of association with Barcelona came to an end before Ronaldo departed from Juventus.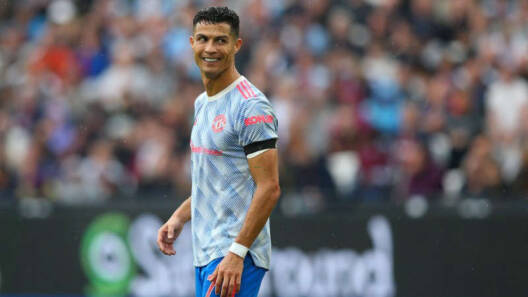 Cristiano Ronaldo is no doubt the most popular sports athlete on social media platforms and has the highest followers too and now is the highly paid footballers.
With his remarkable comeback at Manchester United with the net salary of $70m and the remaining earnings topped with the elite commercial brands such as Nike, Herbalife, and Clear shampoo and his packed CR7 products too.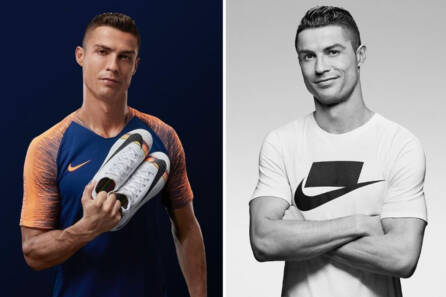 Apart from Cristiano Ronaldo, three other sport professional athletes earn more commercially per year, Roger Federer ($90m), LeBron James ($65m), and Tiger Woods ($60m).
Without even signing the contract, with the announcement of his return the Instagram likes raised, and his fan following doubled.
Rest Of The List Of Highest Paid Footballers 2021
Lionel Messi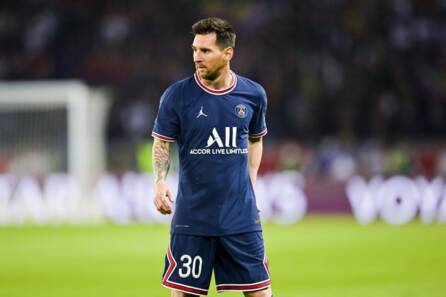 Ronaldo financially overtakes Messi after all. Messi's salary was the main concern in Barcelona and that became the main reason for his departure.
But still, When Messi joined PSG, he takes home around $75m in wages, and apart from that his commercial endorsements like Adidas and Pepsi estimated $35m.
Neymar Jr.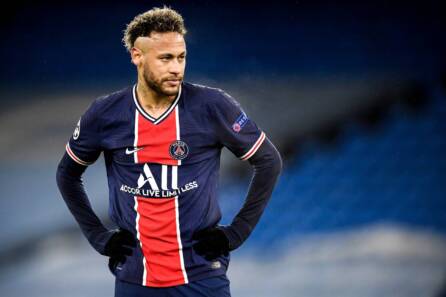 Messi's teammate Neymar Jr. earns the third spot on the list. This summer Neymar signed a four-year extension contract with PSG and will remain until 2025.
Neymar is also a famous and popular footballer on social media with 284 million followers on his various social media handles. His total earning along with endorsement is $94M.
Kylian Mbappe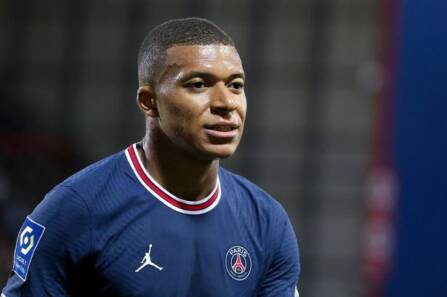 The fourth spot is the same Paris Saint-German player and French rising star Kylian Mbappe who happens to be the youngest player to appear on the list as well. His total earning is $43m and this year he showed no interest in extending his PSG contract.
Although he could have been landed in Real Madrid as they were keen to sign him and he was also eager to face a new challenge.
Mohamed Salah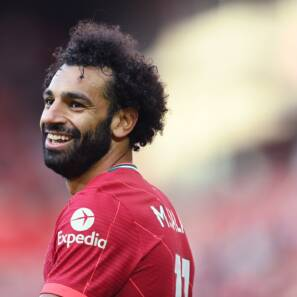 The fourth spot was secured by the Egyptian king Mohamed Salah whose taking Liverpool's taking the side to the next level. Mohamed Salah has delivered exceptional performance since he joined Liverpool in 2017.
His total earning is $41m, Salah also collaborated with a big sponsor like Vodafone last year and also became the UN ambassador for the program which provides digital learning in his hometown.
Robert Lewandowski
The Poland star and Bayern Munich striker who last year dominated in the champions league and his league with the stunning performance. Although due to pandemics he didn't receive the Ballon D'Or which he will get this year for sure.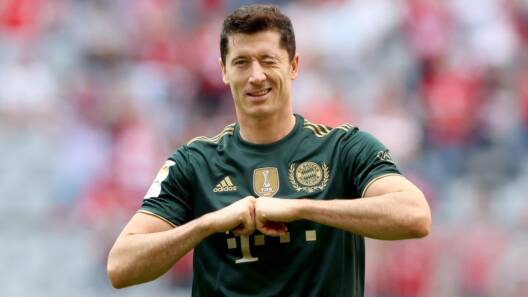 The 33 years old star striker earns $35m and still, he's not stopping at all. The day he joined Bayern Munich his success story begun. In Bayern, he won Bayern player of the season in 2019-20 as well as being crowned German Footballer of the Year twice consecutively in 2020 and 2021.
In 2020, he also won the first-ever Champions League trophy and in that year's tournament, he was untouchable.
Andres Iniesta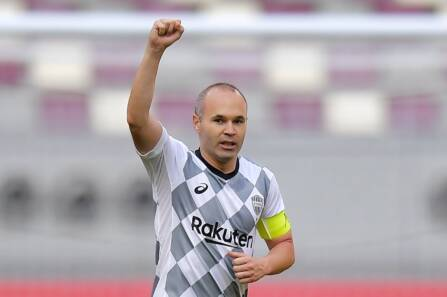 Veteran Barcelona player Andres Iniesta surprisingly made the list as he signed the extension contract Japanese club Vissel Kobe in May. The 37 years old star earns $35m in total.
Paul Pogba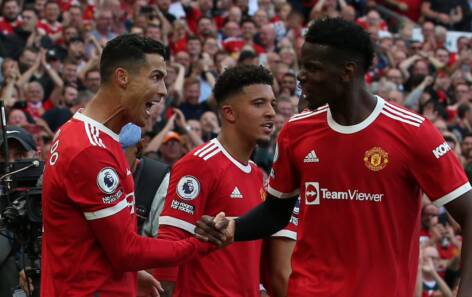 French star player and Ronaldo's teammate secured the eighth spot on Forbes list. His earnings didn't change at all and stuck at $34m. While others have overtaken him and earned more than that.
In the summer transfer, Pogba was uncertain about his future in the club but since the big names were signed by Manchester, United Pogba is considering extending his contract.
Gareth Bale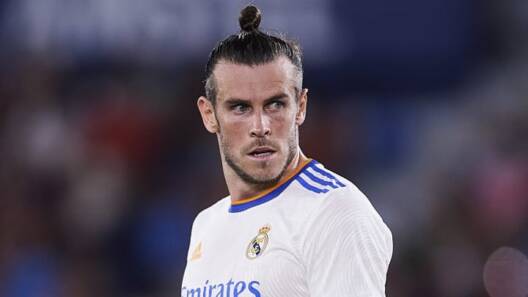 Once the most expensive player on the planet had fallen on the list but found his route to get back in the position. Last year he was forced to leave Real Madrid and join his former club Tottenham Hotspur on loan.
Bale is back at Real Madrid and his total earning is about $32m.
Eden Hazard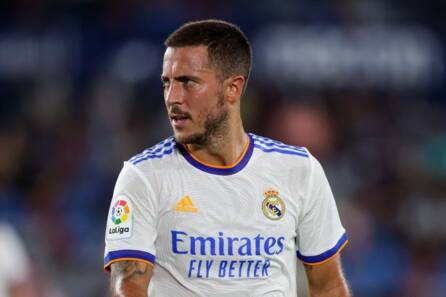 Eden Hazard is the player every Real fan thought he would shine, but didn't happen. He was on and off due to several injuries. Eden Hazard has just appeared in 49 games for Real Madrid and scored 5 goals. His total earning is $29m.
So, it clearly shows among all these players Cristiano Ronaldo is the one with whom you cannot stop conquering every battle. He's the GOAT and since he returned to his old club he's scoring in every game he played yet.
What do you think of the story? Tell us in the comments section below.