Why is it a weird coincidence that everything that starts or ends with "lala" makes you want to scratch your head? Most viable examples are Malala, the Oscar winning movie, Lalaland and now #CricketKiHalala.
As you know that World XI of cricket as organized by ICC is coming to play in Pakistan at Lahore's iconic Gaddafi Stadium. To make some noise about it on social media, the official hashtag being used by Pakistan Cricket Board is baffling everyone. It says, "#CricketKiHalala"… let that sink in.
Yeh kya hai?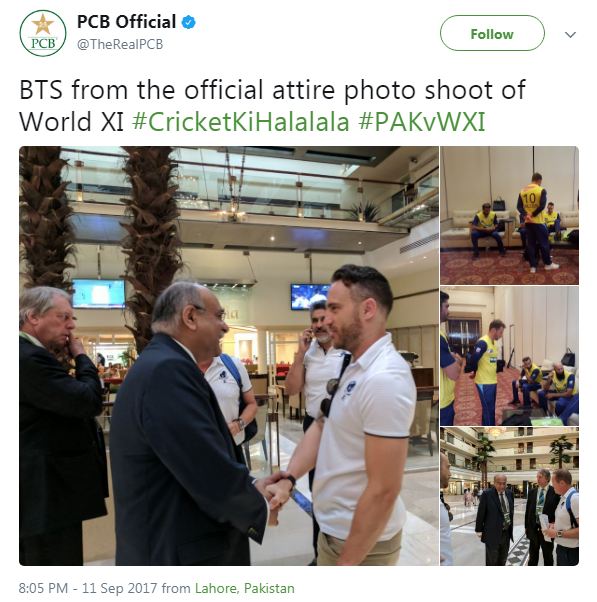 Yeh kya haiiii?

Yeh kyaaaa haiiiiiiiiiiii?

Of course, it's making people ask a lot of questions!
I can get that Nauman Niaz would come up with the halalala idiocy. But why is everyone else running with it?

— Xill-e-Ilahi (@XilleIlahi) September 11, 2017
Absolutely!
Halala ka matlab jaantay hai na aap?
Cricket ka halaala makes more sense

— MirYasirUmair (@MYUwrites) September 12, 2017
Was it an intern?
First time i saw hashtag #CricketKiHalalala i was like what the hell is cricket ka halala 😂😂😂

— Ammar | عمار (@ammarjavd) September 11, 2017
sounds like Cricket ka halala. Is cricket coming to pakistan for a halala? what does that make Pakistan?use kar k tissue ki tarah phenk dya?

— فریحہ (@Fay_Alif) September 11, 2017
Ok, what does the hashtag #CricketKiHalalala mean?
Seriously, can't figure it out
Help

— Gibran Peshimam (@gibranp) September 10, 2017
Looks like Pakistan Cricket Board (PCB) hired a 19-year-old intern to do the job. Seriously, with all the decent pictures spreading on social media, it's baffling to see #CricketKiHalala spreading everywhere!