An anti-terrorism court imposed the death penalty on six men on two counts, a life sentence on nine, a five-year sentence on one, and a two-year sentence on 72 people who took part in the lynching of a Sri Lankan factory manager in Sialkot over blasphemy allegations.
Presiding Judge of the Gujranwala ATC Natasha Naseem conducted the trial in the Priyantha Kumara case. He pronounced the guilty verdict inside Kot Lakhpat jail convicting 88 accused and acquitting one of the charges.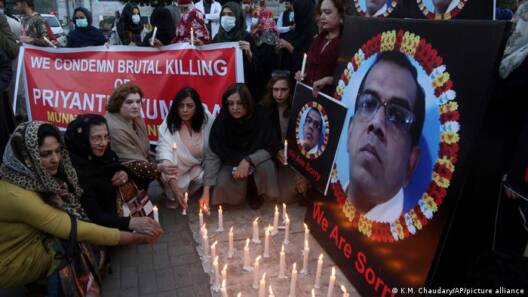 Capital punishment was awarded to Taimur, Mohammad Irshad, Ali Hasnain, Abdul Rehman, Abu Talha, and Mohammad Humair. Additionally, a fine of Rs200,000 was also imposed on each convict.
The court gave life imprisonment to Rohail Amjad, Mohammad Shoaib, Imran Riaz, Sajid Ameen, Zaigham Mehdi, Ihtesham Zaib, Ali Hamza, Luqman Haider, and Abdul Saboor. Also, each of them was fined Rs200,000.
While acquitting one Bilal of the charges, the court also awarded a five-year sentence to Ali Asghar. Besides, 72 persons were sentenced to two years each for their involvement in the lynching of a Sri Lankan national in Sialkot over four months ago. In all, 89 persons, including nine juveniles, were indicted on March 12.
A special prosecution team, led by deputy prosecutor general Abdul Rauf Wattoo, presented the charges. The prosecution presented 43 witnesses, including Kumara's colleague who had tried his best to save him from the vigilantism in the name of blasphemy.
Inhuman lynching shakes the nation
The victim, 49-year-old Priyantha Kumara Diyawadana, was tortured to death and his body was set on fire on Dec 3 by furious wor­kers of the Rajco Industries garment factory. Kumara, a Sri Lankan Christian, had been working at Rajco Industries for 10 years. He was a manager.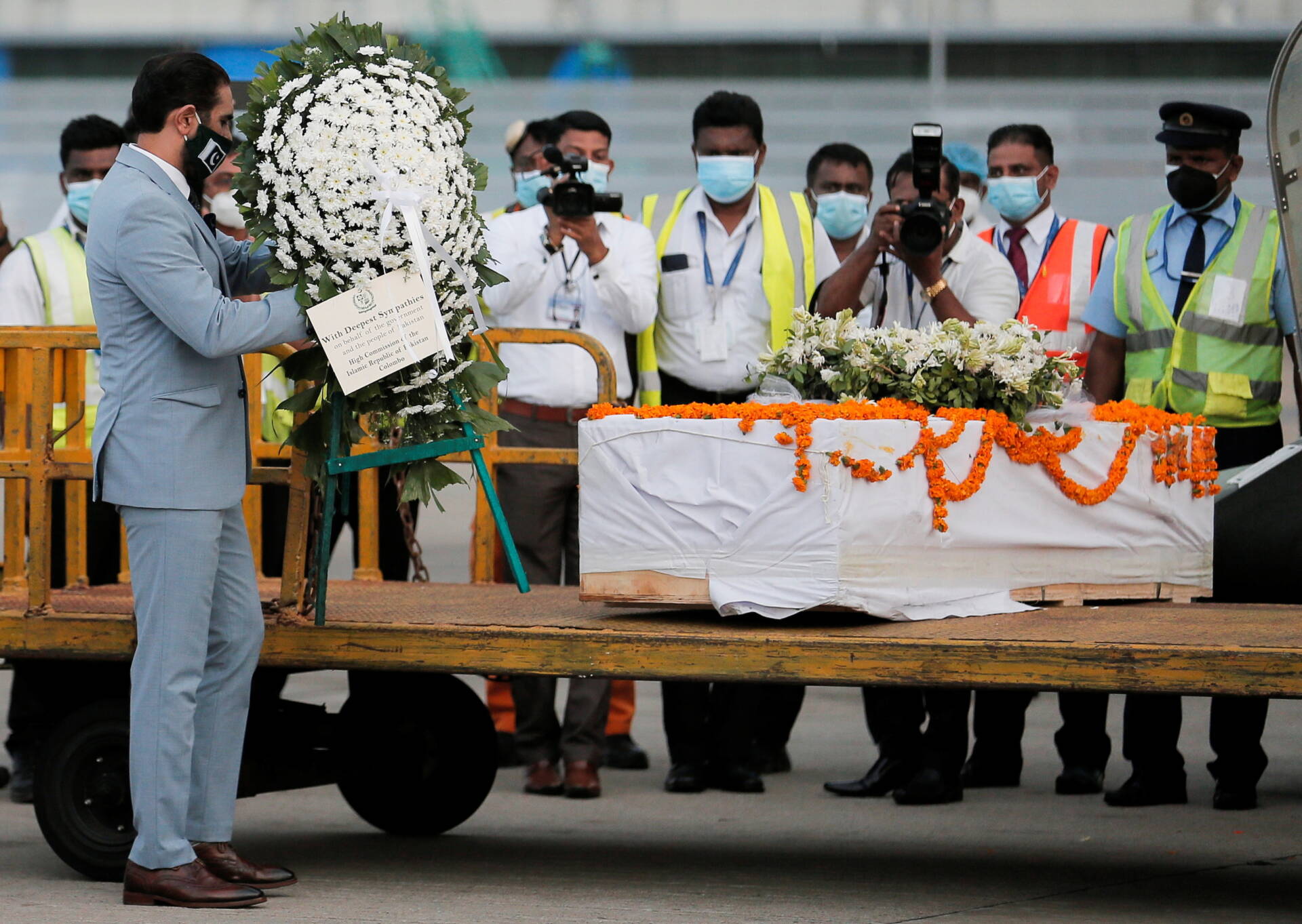 The police later registered an FIR against 900 workers for inciting violence and against dozens of unidentified people on terror and murder charges. Culprits were reportedly traced via social media videos and footage recovered from the mobile phones of 56 accused. It said their crime was unforgivable and called for the strictest punishment possible.
According to witnesses, only three officials from the police station had reached the scene when the protest had turned violent and the road was blocked on December 3, 2021. Had the district police officer responded to the sensitive matter on time, the killing could have been avoided, they said and held the police's incompetence responsible for the gruesome incident.
A string of outrage and condemnations swept Pakistan, with politicians, scholars, and civil society members calling for swift justice for all those responsible. Maulana Tariq Jameel and Tahir Mehmood Ashrafi also visited the Sri Lankan High Commission earlier to convey their condolences over the Sialkot tragedy.
What do you think of this story? Let us know in the comments section below.