Muhammad Nasir,67, has never had to worry about what to wear. That's because he and his beloved wife Shagufta the lovebirds of Faisalabad, who picks out his dapper clothes, have been wearing matching outfits every day of their 37 years of marriage.
While many lovebirds love to match their clothes occasionally, this married couple in Faisalabad has been wearing the matching outfits for the last 37 years. No matter what the color and pattern, Muhammad Nasir and his wife have always dressed up alike. 
In addition to this, the couple has been married for 38 years now. According to the couple, their attires are a message of love to the world. Both took an entire year after their wedding to come up with something unique which had not been done before.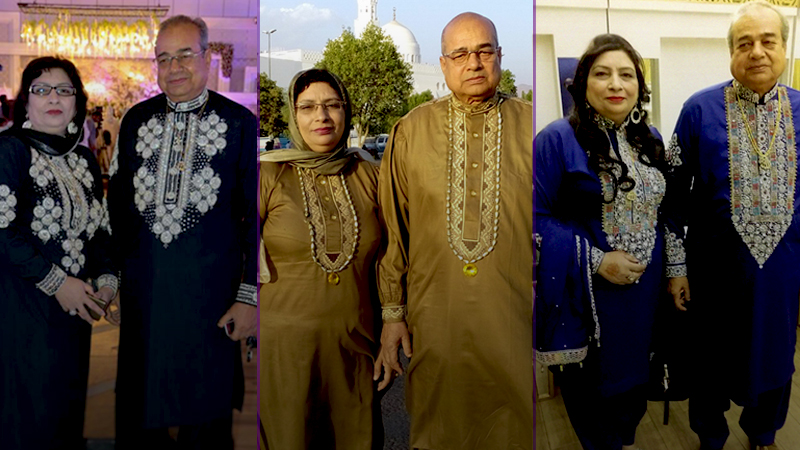 A video of the couple revealing the reason why they dress alike has surfaced on the Internet. In the video, the wife, Shagufta said, "After we decided to dress alike, then came the stage where we had to look into the dresses. We wanted something that was suitable for both ladies and gents."
She also added that they both do the embroidery together. "We both go shopping together. When I am not able to pick anything then he helps me with it. So this is how we design both our clothes together," Shagufta added.
"Our clothing is a message for the world. And that is love," said the husband.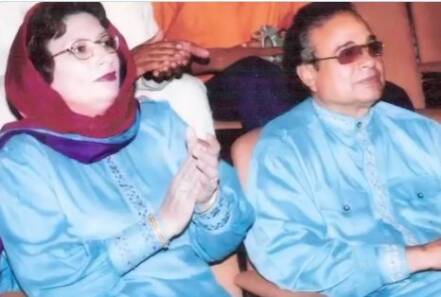 Some people appreciate us, while the others laugh at us, says Shagufta
As it turns out, while many people appreciate the couple for dressing the same, others tend to be quite negative. Shagufta added, "They often make fun of us while we are walking by. So we stop there ask them, "What's the matter? Don't you like it?"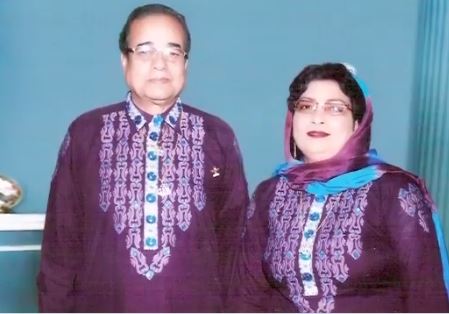 "They then feel embarrassed and say that they have never seen any husband and wife dressing the same and that they liked it," she further added.
According to Shagufta, social media did not exist before. However, with the advent of it, now many people get to see them and they often go viral. In addition to this, the stylish couple gets a lot of attention and appreciation from social media now.
Moreover, she unapologetically said, This is how we and this is why I do not have any friends and we both are each other's best friends and have been together through thick and thin. We share everything with each other."
Here's the video. Enjoy!
Well, what do you think of their unique way of expressing love? As for us, we absolutely adore them. Such a lovely couple! We wish them all the happiness and good life ahead!
Read Also: This Couple Is Giving Us Major Goals After Their 'Romantic' Quarantine In Hunza
What do you think of this story? Let us know in the comments section below.