Crimes, specifically robberies, continue to be on a surge in the city even during the holy month of Ramadan. In a usual turn of events, a woman along with a man looted a family in North Nazimabad Karachi and fled.
Since last year, Karachiites have been engulfed in armed robberies and snatching at gunpoint.
Criminals remain a threat to every district of the city. In fact, criminal activities, robbery, in particular, have risen to record levels in the city ever since the COVID-19 pandemic took over. Videos are released every now and then of innocent citizens being looted by robbers in broad daylight.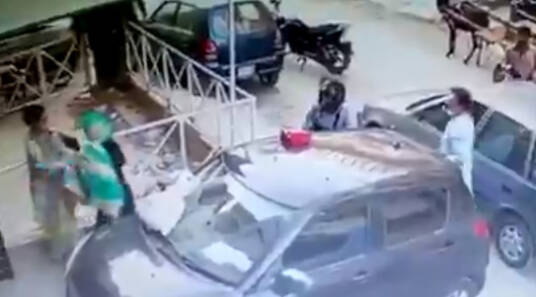 Once again, such a surreal scenario has been caught on camera showing a woman along with a man.
In the footage filmed via CCTV camera, the female and male robbers are seen riding a bike outside a residence in the port city's North Nazimabad area.
It is believed that the family was returning home after doing Eid shopping when they were robbed. A video that has gone viral on social media shows the two robbers looting shopping bags, cash, and other valuables from a woman and a man at gunpoint.
Here is the CCTV footage of robbery
Earlier on Saturday, leading television actor Hira Mani was also robbed at gunpoint outside her house. The Mere Paas Tum Ho star shared the CCTV footage of the unfortunate occurring on her Instagram stories.
The video showed two men on bikes ambushing her car outside of her own home in Defence Housing Authority (DHA). Moreover, it showed the actor's sons getting off of the car just when the robbers arrived. According to the details, robbers stole her cell phone, along with other costly belongings. Police said the CCTV footage had been obtained and further investigations are underway with its help.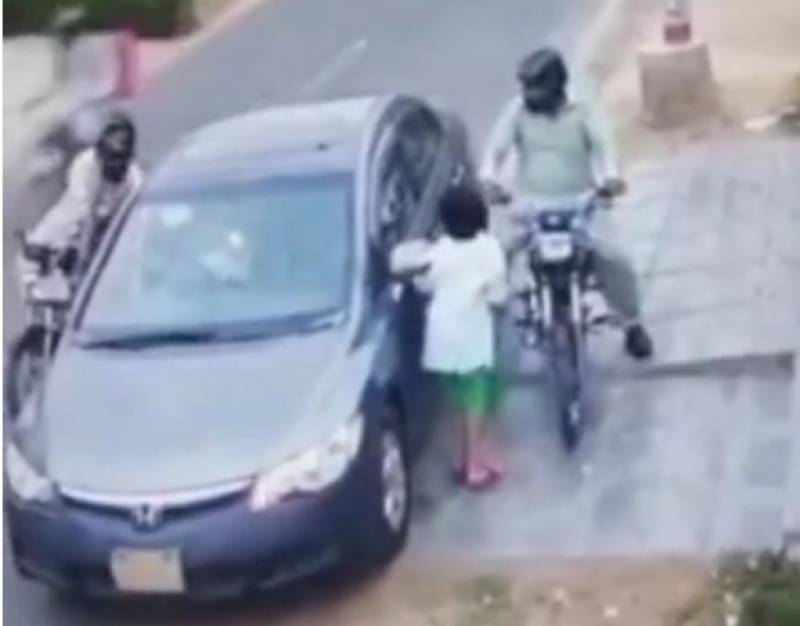 We can blame the government, the police, and the law enforcement agencies for their incompetency and failure. Government should provide security to the people of Karachi and take the current situation seriously. In addition to that, in order to combat crime, the government should also take practical measures.
Earlier, a suspected robber in looting a citizen near Power House Chowrangi of Surjani Town was caught and tortured by local residents, whereas, his accomplice managed to flee from the scene. The Karachiites thrashed the criminal whose attempt to snatch the bike and mobile failed. Seems like street justice is the only solution left for the citizens!
What do you think of this story? Let us know in the comments section below.