On Sunday, two days after the budget was formally delivered to the National Assembly, the PML-N and the PTI continued to squabble over economic performance and the status of Pakistan's external debt.
Marriyum Aurangzeb, the Information Minister, took to Twitter earlier today to release a video clip from a news program starring former Finance Minister Shaukat Tarin.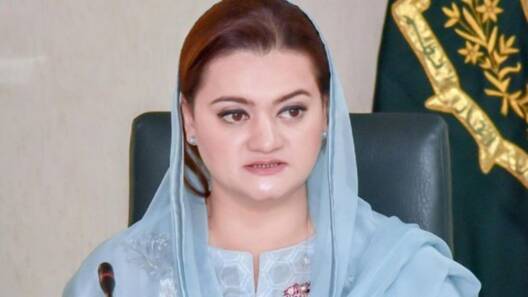 The clip was of a press conference Tarin held yesterday, in which he had said: "They (government) say ever since Pakistan was formed they (PTI) have raised the debt by 80 percent. It did not increase by 80 percent in the [four] years [of the PTI rule]. It grew by 76 percent."
Aurangzeb referred to the said remarks and wrote, "At last, Shaukat Tarin has admitted that Imran Khan took out loans worth Rs20 thousand billion during his four-year tenure, which is 76 percent of the loans taken out in Pakistan's history," adding that more such "admissions" would follow.
Finance Minister Miftah Ismail then took to Twitter to chime in. "Total public debt under PTI went from Rs 24,953bn to Rs 44,366bn, an increase of 78pc," he wrote. "And total debt plus liabilities went from Rs29,879bn to Rs 53,544bn, an increase of 79pc. The PTI has added 79pc in 3.75 years of all debt + liabilities added in the previous 71 years."
The blame game continues:
Meanwhile, PTI's Fawad Chaudhry stated their government took out loans of $52bn of which $38bn was to pay back the loans taken out by the previous governments. "If you do not like the agreements made with the International Monetary Fund (IMF), then why does the poor government go to the board?" he asked.
In a subsequent Tweet, he detailed Pakistan's external debt, claiming it was $45 billion in 2008-09, $70.5 billion in 2018-19, and $88 billion till March 2022.
In response to Aurangzeb, Chaudhry said that she was compelled to make such rash statements since she spent all of her time "playing Candy Crush," a mobile phone game. He said yesterday that the administration was not serious during the post-budget news conference since Aurangzeb was "playing video games."
Meanwhile, Tarin said that the PTI's economic performance over the last two years was the best in 30 years. "Stop deceiving people, they know the truth. Your performance is evident in the last eight weeks, pathetic," he said.
He went on to remark that, despite very high international commodity prices, the former administration was well on its way to accelerating economic development on an "inclusive and sustainable basis."
Tarin further said that although the PTI's debt climbed by 76% "despite Covid when tax burdens increased world over," the PML-debt N's increased by 79% during their tenure.
Pakistan's economic survey stated that the country's total external debt had reached $88.8 billion (Rs16.29 trillion) by the end of March 2022, up to $2.3 billion from the previous fiscal year's first nine months.
Read More: Imran Khan 'Set A Trap' For Us By Lowering Prices Of Petroleum Products, Says PM
What do you think of this story? Let us know in the comments section below.