1. Who are you? – Tell us about yourself/ your team
Saad Jangda: Saad looks after the branding, efficiency and insuring excellence in everyday operations at Counselling Pakistan. An undergraduate at the University of Michigan- Ann Arbor, and a Valley enthusiast, Saad strongly believes in a happy and productive workplace and spends time building long lasting relationships with his team and mentors alike. In his spare time, he is seen devouring TechCrunch, trying out the latest smart gadget or solving the next big CP problem over FIFA with other team members.
Hamza Jawaid: Hamza looks after the overall strategy, vision and mission outline for Counselling Pakistan. An LSE graduate and a management consultant at McKinsey, Hamza is a deep thinker, constantly formulating ideas, initiatives and guidelines for CP to keep on our feet and accomplish our dream of revolutionizing college counselling in the country. Having lived in 3 different countries, Hamza is an avid traveler and loves to meet new people everyday to bounce off new and innovative ideas.
Abdul Ahad Shabbir: Abdul Ahad oversees the product development and strategy side at Counselling Pakistan. An execution guru at heart, he sets the bar in getting stuff done with adequate accountability, humility and extremely high standards of work. A fluent German speaker, Chai lover, part time cook and weekend cricket commentator, he is a firm believer in the development mindset, that with hard-work, drive and conviction every individual is capable of achieving above and beyond their perceived potentials. The 3 of them, best friends since the 10th grade, share another equally strong bond; the common urge and passion of giving back to the society to the best of their abilities.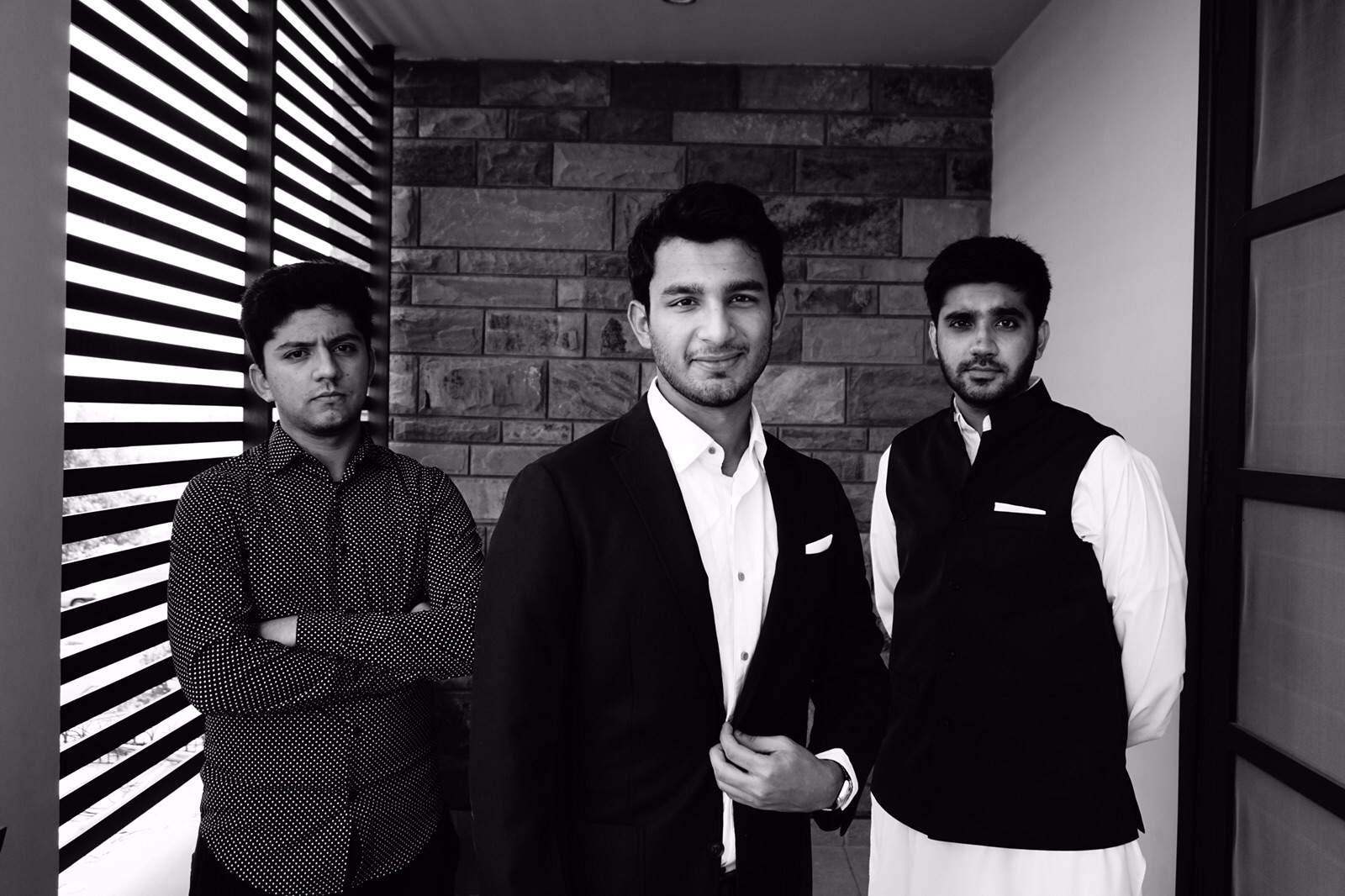 2. Tell us about 'Counselling Pakistan'
Counselling Pakistan provides the support that high-school students require to navigate the complex processes of university admissions and matriculation and scholarships. Established officially in August 2013, our mandate strives to develop a global network of students and alumni at the world's leading universities to give free, customized, and well-researched admissions guidance to students all across Pakistan. We believe that all young, driven minds deserve the opportunity to explore the boundless potential of their dreams, and we assist students from start to finish. That means from selecting a school list, to helping them fill out their housing forms in the summer before they attend, and everything in between.
We maintain a roster of over 70 Pakistani students studying in universities across 10 different countries around the globe. Over 80% of our team studies at "Top 100 ranked universities in the world" and about 40% of them study at Ivy League or Russell Group universities. These individuals are themselves university students, eager to share their personal stories to help university applicants regardless of their background. Since its inception, Counselling Pakistan has helped over 3500 students in their pursuit of college education. Our exclusive and tailor made online platform streamlines the two-way college counselling process by handling student queries more efficiently and maximizing student-consultant interaction by using technology and our personal experiences.
An enhanced and completely personalised CP experience is for avail by any student that signs up with us. Students create a full profile consisting of their desired universities, area of study, academic qualifications, etc. They can chat with their consultants, follow forums and interact with other students, maintain their college documents and monitor their applications – all on one unique platform. What does this cost the students? Zero. Yes, It's completely free. Counselling Pakistan bears the cost of all its services and we are constantly on our feet to keep it that way.
3. What inspired you to come up with such an initiative?
In the summer of 2013, after completing a year at university, the three of us reflected on our experiences of college application processes. We remembered the anxiety, frustration and sheer desperation during those days, which was above all, due to lack of proper direction. Upon sharing our stories with a wider group of people, we recognized a common thread of 'What could have been … if we had known better'.
What followed was an intense round of brainstorming sessions over chai and all night Call of Duty spells. Because nothing stimulates our problem solving neurons more than a good cup of chai and Playstation combo. A month and a few hundred litres of Elaichi Chai later, we had a plan. We realised how much easier college counselling would be if we could talk to a current Pakistani student at a related university about their recent experiences. We looked to overcome the shortcomings of secondary school counselling and other for-profit counselling services, which are either inadequate or too expensive, by providing a free yet highly personal alternative.
The plan materialized as a crude and primitive version of what you see as Counselling Pakistan today. Two years of learning, building and refining has taken place since. But our core resolve and commitment is unchanging; to enable ambitious young Pakistani students to realise and fulfill their dreams of higher education and make calculated decisions irrespective of their income or social background.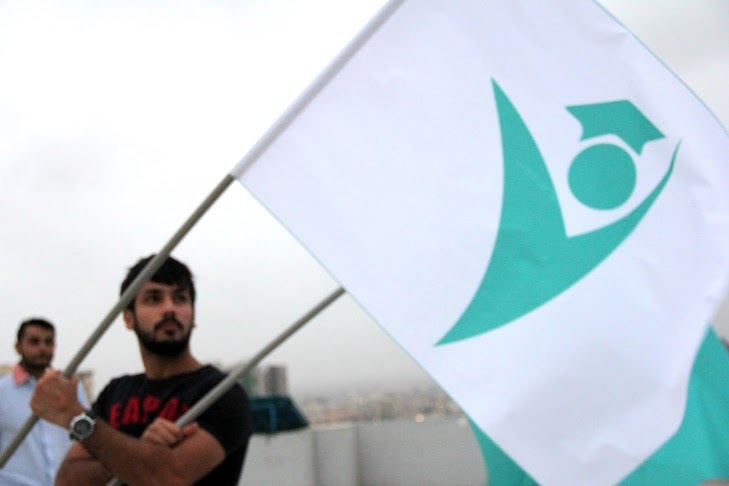 4. How does your project aim to make a difference?
At Counselling Pakistan, we believe that education is a basic human right and should be made accessible to all despite their background: the same resources for someone from Khyber to Karachi. All our consultants are either currently studying in university or have graduated within the last 2-3 years and thus provide an on-the-ground presence for a students' preferred university or region of interest. To do this effectively, we are currently developing an interactive and personalised platform called The DashBoard. It allows each student applicant to chat with their designated consultant, upload essays, get advice, maintain an online checklist and find a university that suits them best amongst other functionalities, thus catering for varying counselling needs.
While we have helped a substantial number of students in secondary schools across the country, at Counselling Pakistan, we believe we have a bigger responsibility to the nation. We want every student in Pakistan, regardless of his/her school, income level and social status, to dream big and to make it there. We don't want them to face the hassles we faced or pay the money we did. Additionally, we want to encourage greater debate and rethinking about the state, priority and structure of education in this nation.
5. Where do you see the project in the next 5 years?
As any growing and ambitious organisation, we see Counselling Pakistan increasing both its scale and scope in the next 5 years. We envision Counselling Pakistan to be the ultimate one stop shop, catering to an entire spectrum of needs for a student (from university selection, to scholarships and accommodation needs).
We also envision Counselling Pakistan to increase its scale 10 fold, by catering to students not only in major metropolitan cities but also in villages, tehsils and rural areas. This is only possible by partnering with organisations working in education and rural areas, a process which we have already started working on. At the end of the day, we want to change the public perception of college counselling such that it is no longer viewed as a mountain too high to climb or a hurdle too difficult to jump; a smooth and easy process where there is a plethora of resources available.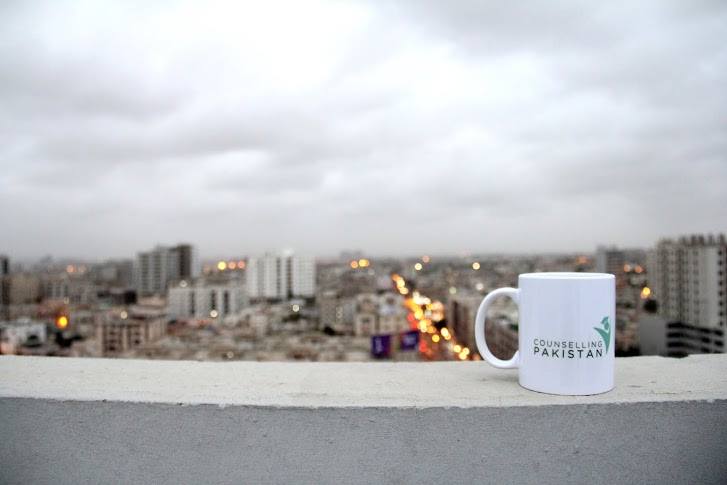 6. What is your advice to other individuals who are trying to achieve a dream like yourself?
Sharing from our personal experiences from CP's inception days, we are firm believers in building a strong core team. We benefited immensely by surrounding ourselves with people who resonate the same passion, drive and ambition. Because above all else it is the core belief in what you do that helps you conquer un-chartered territory. In addition, trust the people who are closest to you to share and bounce off new ideas. They are the best reality checks, motivators, critics and supporters. Beyond that, be open to change. Your solution might be way too complicated for the problem you're trying to solve. Listen to other people, get constant feedback and always be on your feet to keep iterating and improving. And above all, never stop believing.