While there was an overt rivalry happening between Mohsin Abbas Haider and his ex-wife Fatema Sohail, it was Nazish Jahangir who became the subject of unending controversies. Since then, Mohsin and Nazish were rumored to be having an affair. However, things may have gone south between the two recently.
Moshin's ex-wife had filed a complaint against him and fellow actor, Nazish. According to her, they blackmailed and harassed her on social media. The Load Wedding actor married Fatema in 2015 and the couple has a son together. Things went downhill and the two had a public falling out in early 2019.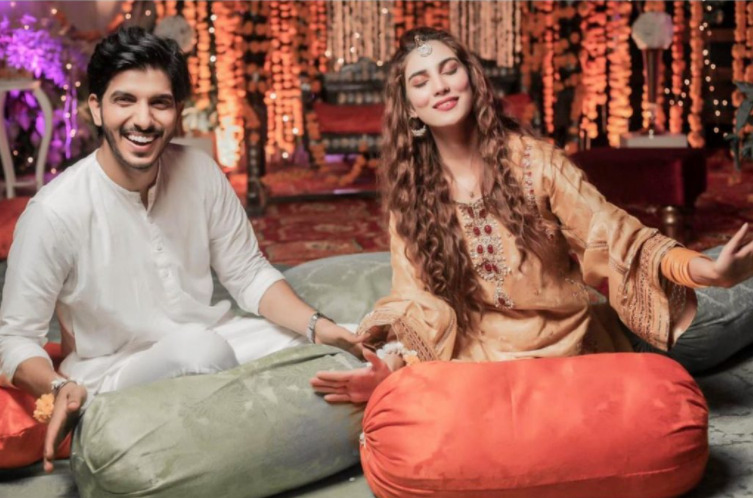 The former wife accused Mohsin of domestic violence and cheating on her with Nazish. However, he denied all the allegations. The much-admired actress chose to stay silent on a subject that was very aggressively being imposed on her.
Nonetheless, Mohsin and Nazir were still rumored to be dating. According to their Instagram stories last night, things appear to have gone south between the two, perhaps, causing a bad break up.
The other night, Nazish posted a strange Instagram story indicating an emotional breakdown. "I am so grateful to Allah that he saved me from the people who were not good for my betterment in long term," the actress wrote. "Knowing someone's reality over and over breaks you but knowing this Allah has written something better makes you strong too."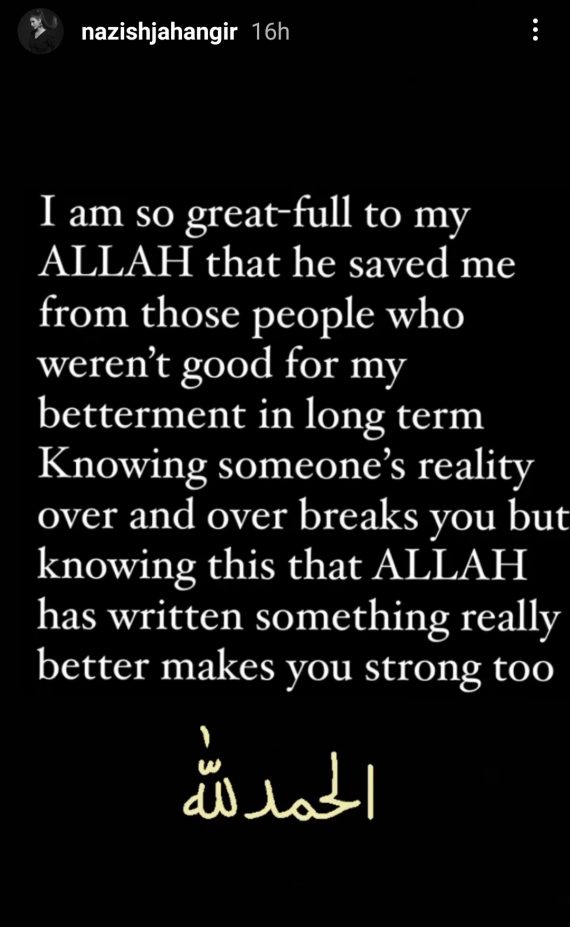 In addition, she wrote that her mother was the purest thing in this life.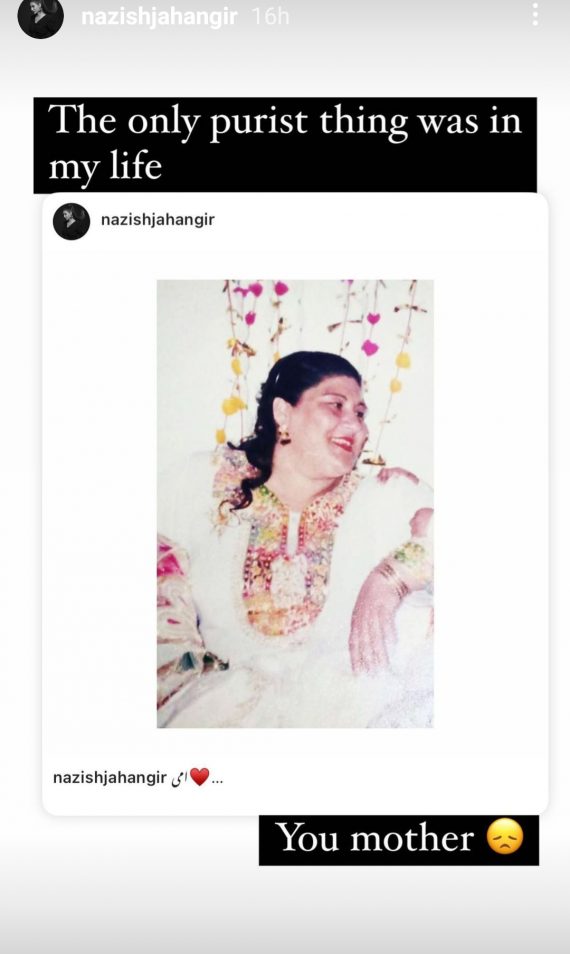 As for Mohsin, he posted an identical Instagram story around the same time, indicating a bad break up. "Thank You Allah Pak for saving me from toxic and psycho people because you know I deserve better," wrote the Na Maloon Afraad star.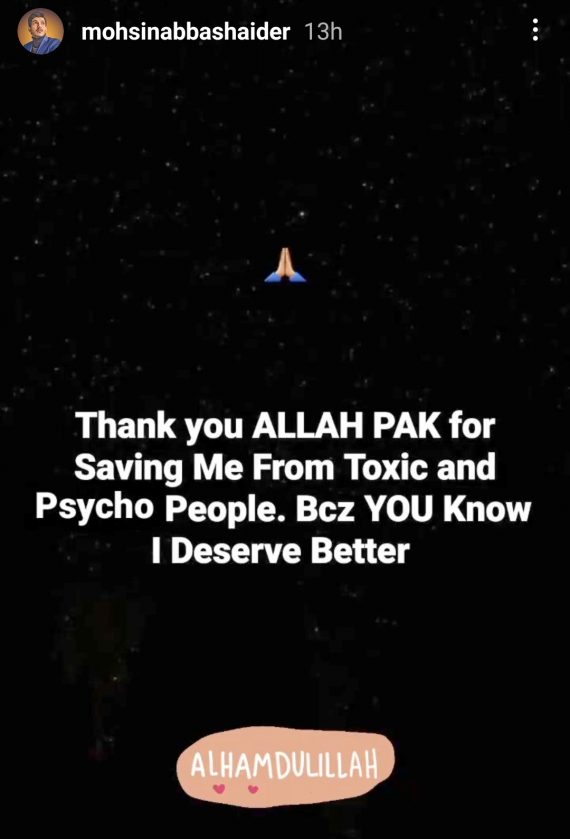 Following that, Nazish posted another story.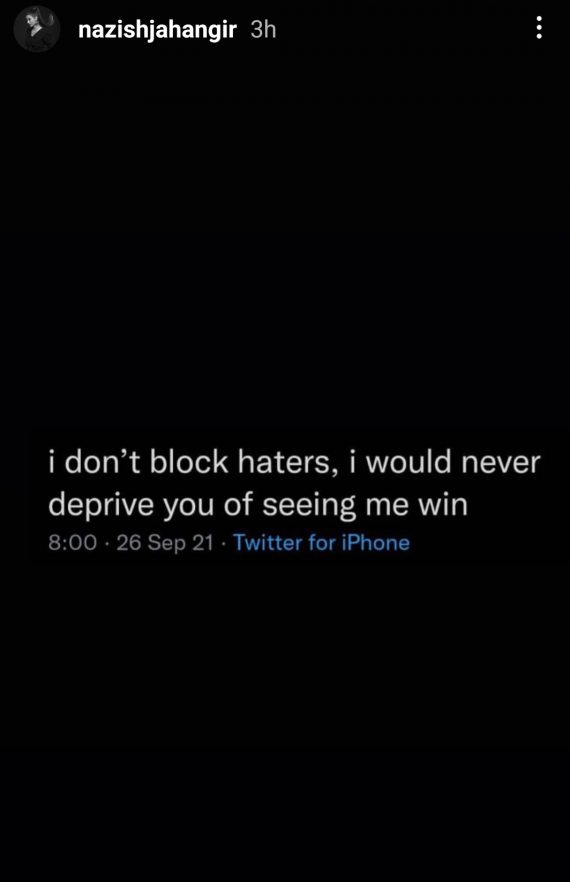 These two actors have not been following each other for a long time.
Nazish Jahangir opens up about the controversy
In an interview recently, Nazish broke her silence on her alleged controversy with Moshin's ex-wife. "I simply stayed quiet during all this controversy period," she said. "I think that my brought up does not allow me to speak ill about anyone in any situation. And I never think of doing character assassination of the other person even if he/she is my enemy."
"I had the back of my father throughout," added the Saraab star. "He said, that whenever you feel like you can come back, the doors are open for you. But never ever speak anything regarding it, stay quiet."
Moreover, Nazish said that Fatema and Mohsin chose to bring their personal affair under public scrutiny, not her. "I won't talk about it and dragging me in it did not affect me. In fact, I became stronger after that."
What do you think of this story? Let us know in the comments section below.