A 32-year-old man recently returned from India to New Zealand and tested positive for the deadly coronavirus, escaped isolation to go shopping.
The man, New Zealand's latest new case of COVID-19, escaped through a fenced area from an isolation facility to go to a supermarket. The man will either get a six-month jail term or a $4,000 fine.
He has been sent to a quarantine facility after he was confirmed to have the coronavirus on Wednesday. However, the man was asymptomatic and did not appear to have come into close contact with anyone, the New Zealand Herald reported.
However, the supermarket staff said that the man spent a lot of time in the health and beauty sections. He also took many selfies. He was out of the quarantine facility for about 70 minutes and returned on his own.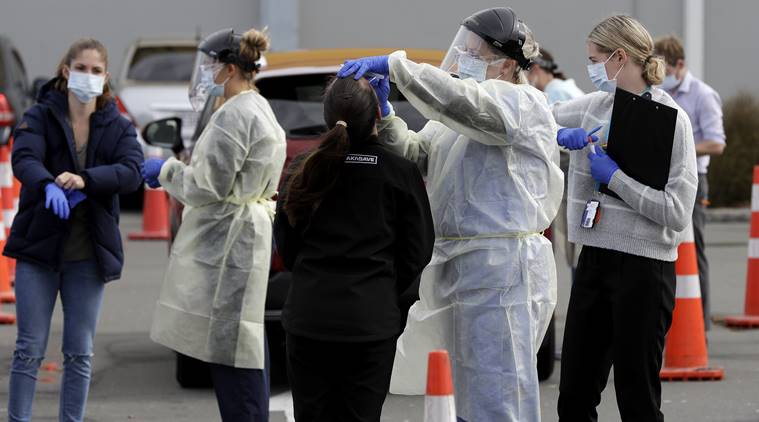 NZ Govt call man's action 'selfish'
Health Minister Chris Hipkins has slammed the man's actions as 'selfish' and said he will face charges. Hipkins said that the man may have escaped the isolation facility through a smoking area where the fences were being replaced.
The CCTV footage from within the supermarket has confirmed there was no close contact between the man and any staff or customers. Still, supermarket staff is now self-isolating. The supermarket, meanwhile, said that it will close for a day for sanitization.
Earlier, in Pakistan, almost 100 quarantined patients and suspects of coronavirus escaped their wards and tried to flee the Sukkur quarantine facility. The pilgrims were protesting against the Sindh government as they were not being treated well inside the isolation ward.
New Zealand's fight against the coronavirus has been praised as a global success story. They were the first country to beat coronavirus. However, just after a week, a few more cases reported in the country.
What do you think about the story? Tell us in the comment section below.