Music is one of the core values that make up the identity of our culture. Flip the history and present times, you will find our music as a contemporary feature that has given Pakistanis a worthwhile name, all around the world. Just as it goes with our food, you cannot have Pakistan without our music, the amazing artists, and their incredible work.
Our Pakistani artists have worked well towards getting us addicted to some of the greatest songs. Be it any genre, you will find artists giving their absolute best while we simply cannot get over them. I'm sure you have hit that "replay button" a thousand times while listening to some of the greatest songs from Pakistan! So, if that is the case, what if you could listen to your favorite music and redeem special prizes just by it?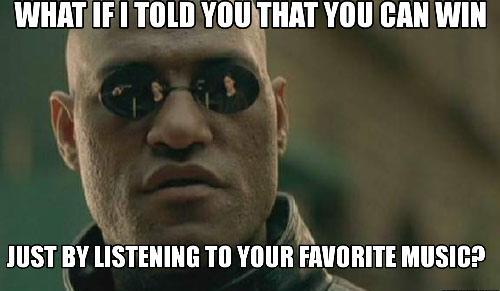 You read it right! Some of the amazing gadgets and other exciting prizes are waiting for you… Well, you all would pretty much agree that Patari has been your favorite spot just when you want to enlighten up with some great music. Patari has discovered so many talented artists and brought their music to enchant us. Damn, had it not been for them, we wouldn't have known anything about the Sibbi boy!
Well, Thanks to Patari, now you'll not only get to listen to some great music but there's also a chance to win exciting prizes!

NOW, HERE'S HOW IT WORKS…
Play the song, you will gain 15 points
Share with your friends and family (this will give you 30 points!)
KEEP LISTENING AND SHARING TO GAIN MAXIMUM POINTS AND WIN!
YOU CAN LISTEN TO THE SONG BY CLICKING ON THE IMAGE BELOW: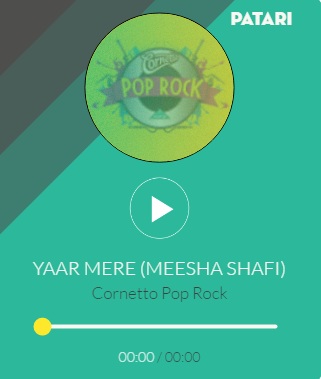 …AND HERE'S WHAT YOU CAN WIN:
Patari is giving quite amazing gadgets that perhaps you always wanted. Here's your chance to get your hands on them. So come on, guys, aim for the top score on the leaderboard!
Top 2 on the leaderboard shall win Samsung smartphones
Top 3-5 on the leaderboard shall win Xiaomi Bluetooth Speakers
Top 6-20 shall win A4Tech Earphones and Patari stickers
BUT REMEMBER!
YOU MUST BE LOGGED IN TO SCORE POINTS. AND YOUR DAYS ARE NUMBERED, SO HURRY UP!
Seriously, man, they have put up a great song by Meesha Shafi for you to compete! They know you love it and are boiling up with excitement about it. And I am gonna wrap here now because it is rather a time for you to listen to some great music!