Balenciaga is one of the hottest and most controversial brands in the current timeline. Balenciaga has recently faced a big backlash from numerous celebrities and the fashion industry alike for their new ad campaign.
Balenciaga's recent ad campaign featuring children posing with teddy bears dressed in bondage gear was highly condemned and the brand itself released a public apology as well.
Up till now, the brand has issued an apology for two main photoshoots, one of which showed an image of a Supreme Court opinion on a child pornography case.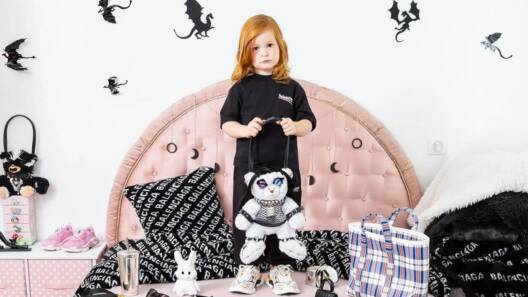 As the images went viral on social media, their frequent collaborators such as Kim Kardashian announced that they have been thinking about their future relationship with Balenciaga.
To have a clear picture of the Balenciaga scandal, here's everything you must know about it.
Balenciaga Recent Ad Campaign Scandal – What happened?
What happens? It all started when Balenciaga's recent ad campaign became the main limelight of social media and grabbed everyone's attention.
Balenciaga published images from its recent Gift Shop photoshoot. The campaign was shot earlier this month to promote the brand's collection of holiday gifts, including champagne glasses, pillows, studded dog bowls, and teddy bear handbags.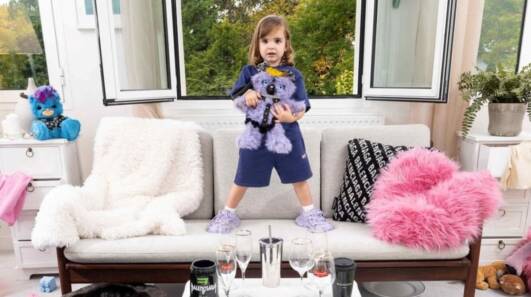 The campaign and images were great as it was taken by the National Geographic photographer Gabriele Galimberti. However, the images became the center of attention until this week, when social media users noticed something that no one did. Teddy bears were dressed in bondage and BDSM gear, including fishnet tops, studded leather harnesses, and collars with locks.
Soon the images went viral all over social media, people introduced a new hashtag against the campaign "#burnBalenciaga".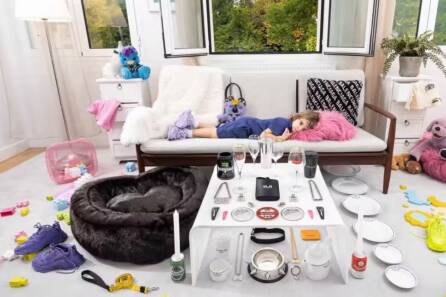 Every celebrity and artist spoke up about the campaign. After the heavy backlash, Balenciaga issued a statement. "We sincerely apologize for any offense our holiday campaign may have caused," Balenciaga said in a statement. "Our plush bear bags should not have been featured with children in this campaign. We have immediately removed the campaign from all platforms."
The company also apologized for displaying "unsettling documents" in a separate campaign, writing: "We take this matter very seriously and are taking legal action against the parties responsible for creating the set and including unapproved items for our Spring '23 campaign photoshoot."
Kim Kardashian Outraged By Balenciaga
Kim Kardashian ex-wife of Kanye also lost her big collaboration with Adidas over antisemitic remarks. Kim has been a close partner with the brand and she also received backlash from the fans out there.
On Sunday, Kim also released a full statement in accessing their relationship with the brand.
"I have been quiet for the past few days, not because I haven't been disgusted and outraged by the recent Balenciaga campaigns, but because I wanted an opportunity to speak to their team to understand for myself how this could have happened," she said.
"As a mother of four, I have been shaken by the disturbing images," Kardashian continued. "The safety of children must be held with the highest regard and any attempts to normalize child abuse of any kind should have no place in our society — period."
Balenciaga has removed the whole ad campaign and apologized to the audience for such controversial ad photoshoots.
What do you think of the story? Tell us in the comments section below.