Congratulations are in order for Bakhtawar Bhutto-Zardari, the daughter of Asif Zardari and late Benazir Bhutto, and her husband as the two welcomed a baby boy on Sunday.
The eldest daughter of former prime minister and former president, Bakhtawar tied the knot with the son of a US-based businessman Mahmood Choudhry earlier this year in Feb.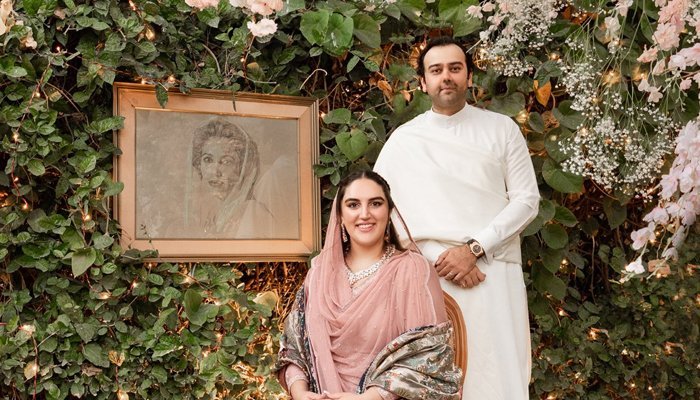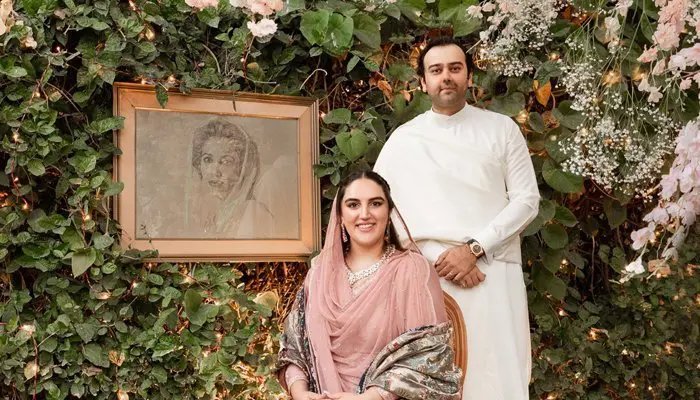 Their wedding ceremony took place at Bilawal House in Karachi. Her wedding celebrations began on January 24 with a Mehfil-e-Milad. The 31-year-old, shimmering in a gold-speckled ensemble by Wardha Saleem, tied the knot in a daytime ceremony. Two days prior to the nikah ceremony, an elegant mehndi ceremony also took place at Bilawal House. Wherein, Bakhtawar got a beautiful henna design of Ajrak applied on her hands.
Former president Zardari hosted a traditional reception for his eldest daughter Bakhtawar. Limited guests attended in view of standard operating procedures against the spread of the novel COVID-19 virus. Moreover, the beautiful bride wore a dark purple and green lehenga with an embroidered top. On the other hand, the groom wore wearing a suit.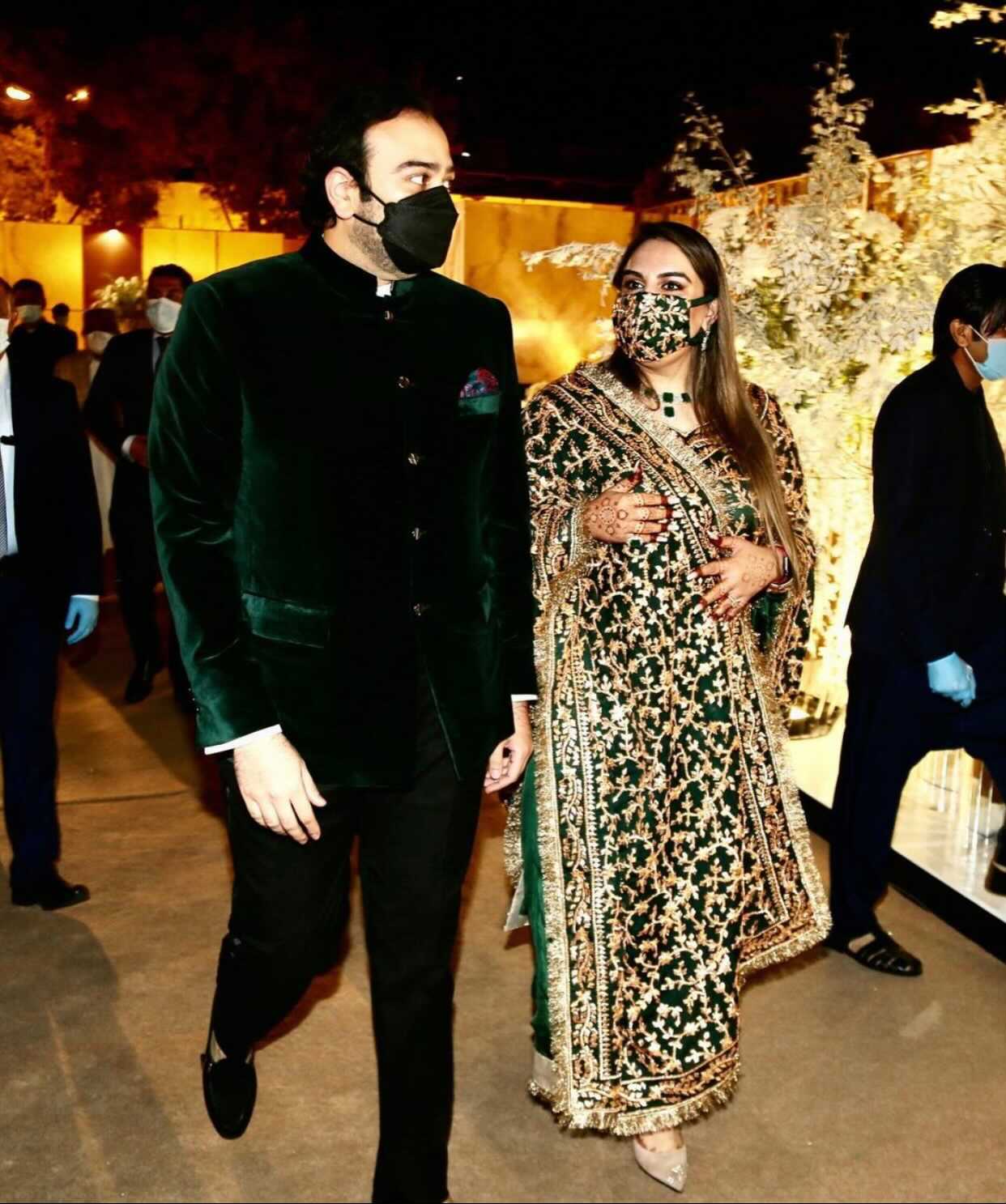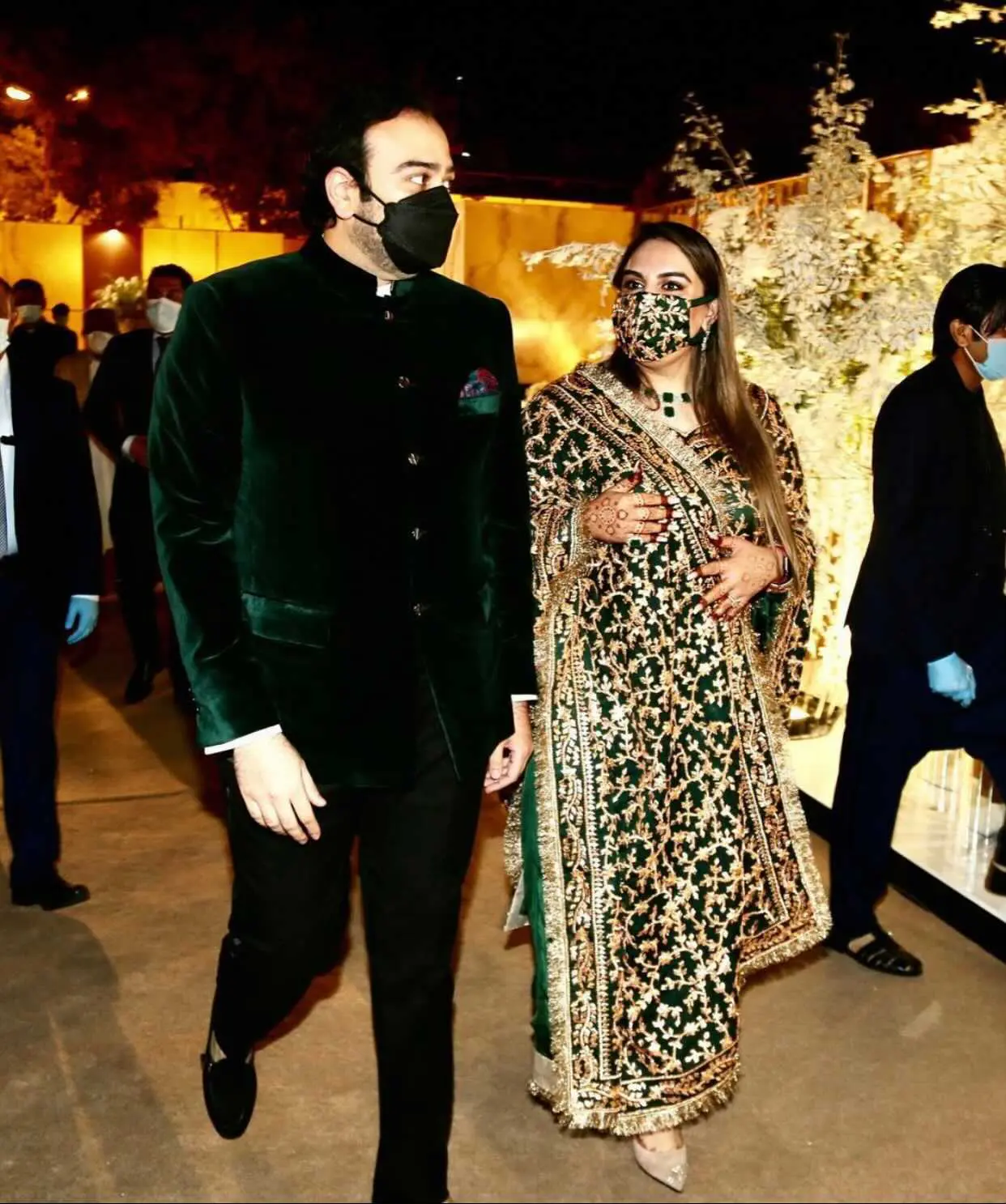 Close family members, party leaders, and notable business figures attended the ceremony. Needless to say, a lavish arrangement was made for the guests.
Blessed with a baby boy
The newly wedded couple welcomed a baby boy recently. The baby, according to Bakhtawar's official Twitter account, was born on October 10. "We are happy to announce the birth of our baby boy," Bakhtawar announced.
Reacting to the news, the PPP chairperson and the new mother's elder brother, Bilawal, welcomed his new uncle title. "Officially, mamoo [uncle]," he wrote.
Aseefa Bhutto-Zardari, Bakhtawar's youngest sister, also tweeted about the news and expressed her gratefulness. "Officially a khala [aunt]! Alhamdullilah!" she wrote.
Congratulations pour in for the couple
We too extend our heartiest congratulations to the couple on the arrival of their happy and healthy newborn!
Bakhtawar is an education enthusiast. She holds a Masters's Honors in English from the University of Edinburgh. In addition to this, she actively works for Shaheed Zulfikar Ali Bhutto Institute of Science and Technology (SZABIST). Her efforts played a significant role in the establishment of the Stem Cell Research Laboratory at Karachi Campus.
While Bakhtawar has found her life partner and embraced motherhood, her elder brother and existing Pakistan People's Party (PPP) chief, Bilawal Bhutto-Zardari, still seems to be still on the lookout for his ideal life partner.
What do you think of this story? Let us know in the comments section below.