Pakistan's embassy in Ukraine said on Saturday it was facing immense difficulties in sustaining itself and Pakistani nationals trapped in Ukraine, where airstrikes continued amid Russia's invasion.
Pakistan's embassy has evacuated nearly 1,500 Pakistani nationals since the beginning of the invasion. However, dozens still remain trapped in several Ukrainian cities.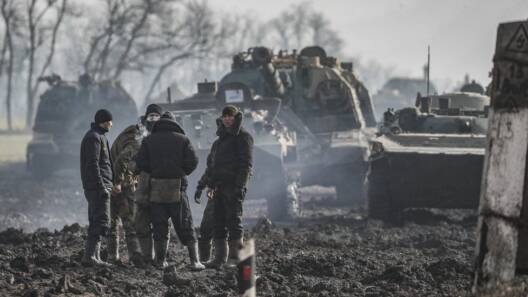 "Air and Missile strikes continued and no city is safe in Ukraine," the embassy said in a statement. "Food and Petrol are scarce, Pakistanis and the Mission are facing immense difficulties in sustaining themselves."
It said that 35 Pakistani nationals remained in Kyiv, Kharkiv, Sumy, Kherson, Mariupol, and Volyn. Foreign Office spokesperson Asim Iftikhar told Arab News that authorities were coordinating with Pakistani missions in Poland, Romania, and Hungary to complete the evacuation.
Nine Pakistanis expected to leave today
"Our ambassadors were on border continuously for days, overseeing these efforts, talking to the host authorities, coordinating visas and accommodations and other arrangements," he said.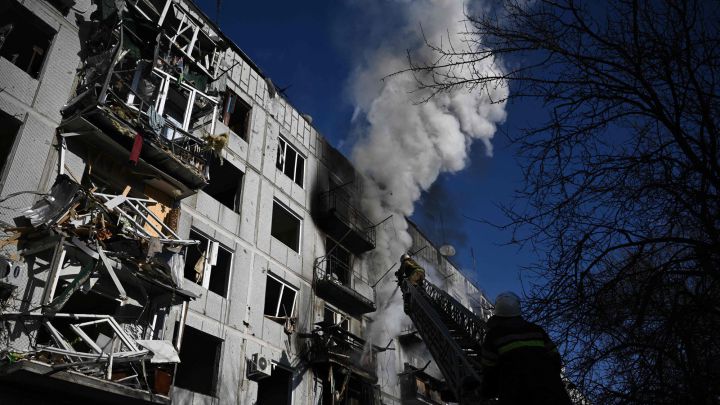 "Especially our four missions in Ukraine, Poland, Romania, and Hungary are working with complete coordination. Those who remain will be evacuated soonest."
After two rounds of negotiations between Russian and Ukrainian officials, Moscow declared a partial cease-fire on Saturday to allow humanitarian corridors out of the Ukrainian cities of Mariupol and Volnovakha.
"After this, we will be able to evacuate Pakistanis stuck in Mariupol, Sumy, and Kherson," the embassy said. "Humanitarian Corridor is being provided in Mariupol and it is expected that nine Pakistanis will leave today."
Pakistani students stuck in the war-torn zone
While the Pakistani students are stuck, one of them earlier claimed the Pakistani Embassy asked him to cancel his flight to Kyiv, promising that it will assist with evacuating all students, but after the invasion of Ukraine, no help was provided.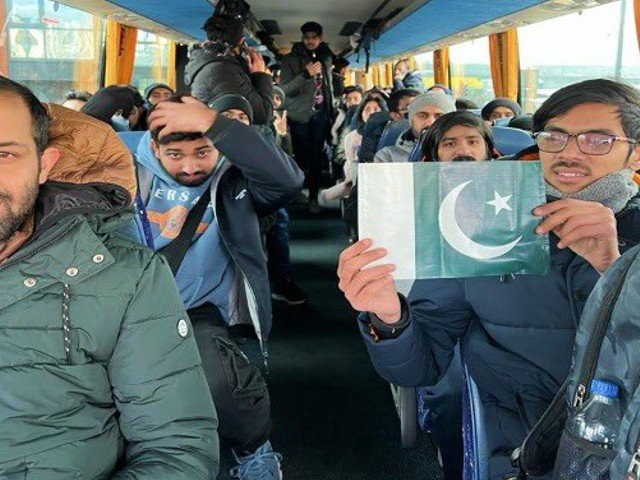 Meanwhile, the first Pakistani student, stranded in Ukraine because of the ongoing war in that country, reached Karachi via Istanbul on Saturday,
Russia launched a multipronged assault on Ukrainian territory and major cities, including the capital, Kyiv, on Feb 24. Air, sea, and ground attacks have since intensified. It forced 1.2 million people to flee to neighboring European countries in just over a week.
In Kyiv, there were huge jams on expressways as people flee the city. Many people sought shelter in underground metro stations. There were long queues at petrol stations and cash machines.
Despite mounting Western pressure to condemn the Russian attack on Ukraine, Pakistan's ambassador to the UN last Wednesday called for the de-escalation of tensions and sustained dialogue.
Explainer: Why Is Russia Invading Ukraine & What Does Putin Want?
What do you think of this story? Let us know in the comments section below.