COMSATS University incident went viral all over social media and it's been trending on social media.
One of the lecturers of the university made a controversial essay topic that was ridiculous and disgusting in every manner.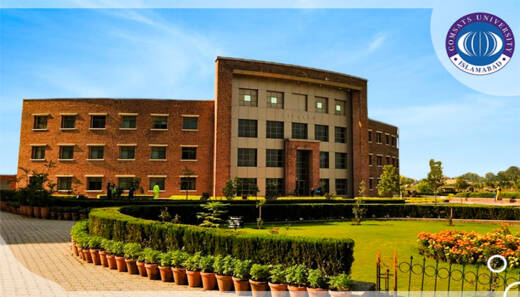 The students were also in shock when they read it and the essay topic image spread all over social media.
Within hours, COMSATS University Islamabad (CUI) terminated a lecturer who had allegedly asked an "objectionable" question.
COMSATS University Question Paper Incident Went Viral – Lecturer Sacked
On one side COMSATS University is known for great innovations just like their students worked on turning mosquitos into vaccines.
The lecturer drafted an objectionable and controversial essay topic that made everyone angry.
The university administration said, "[An] inquiry against the content of the quiz of English Subject of BEE, 1st Semester Course Code HUM 100.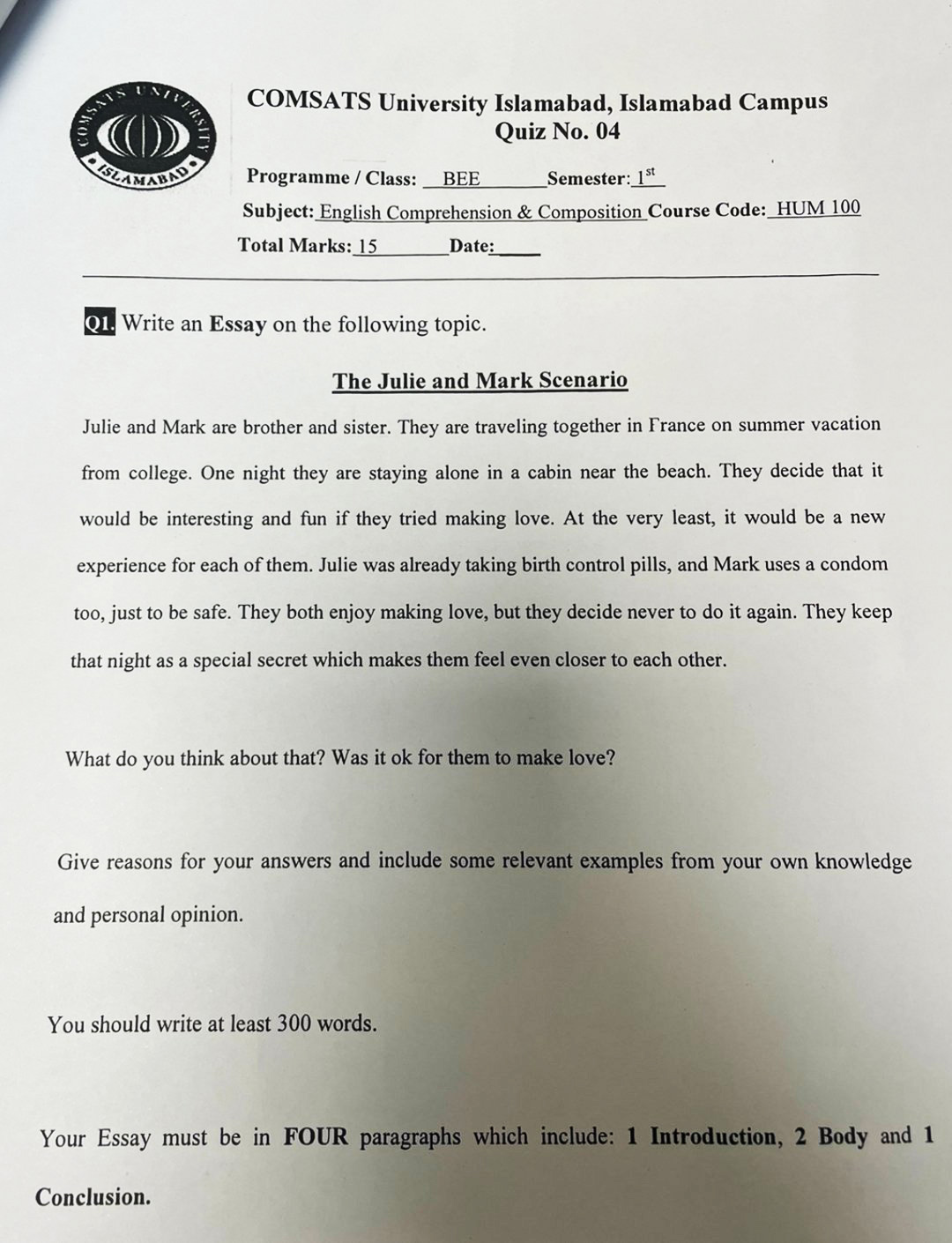 I am directed to refer to the Ministry of Science and Technology letter dated January 19, 2023, on the above subject and convey that action on the matter has already been taken.
The service of the Lecturer (visiting faculty) has been terminated with effect from January 5, 2023."
When contacted, Additional Registrar Naveed Ahmed Khan confirmed that a "highly objectionable question" was asked to the students of the BEE English Composition paper.
He Acknowledged
He said, that the rector called a meeting the next day and asked the faculty member to explain the motive behind asking students such a "stupid question".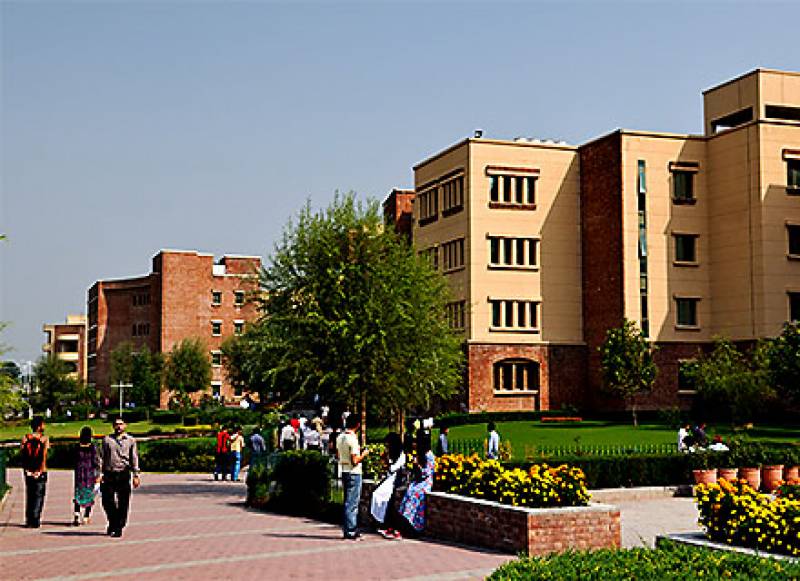 The faculty member acknowledged his mistake and the CUI terminated his services, he added. "What more we could do?
A faculty member said that the incident was "highly shameful and it also exposed the examination system" of the university.
What do you think of the story? Tell us in the comments section below.