Stage Nomad Productions is proud to announce its third commercial play – Mulzim ay Mujrim, which is scheduled to go live in July for 23 shows at the Arts Council, Karachi.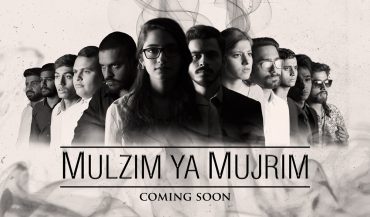 The story of the play is based on the Golden Bear winning, American motion picture of 1957 – 12 Angry Men. This play has been adapted by Mr. Wusut Ullah Khan in Urdu and is being directed by Syed Meesam Nazar Naqvi.
Stage Nomad shall be hosting the Premiere Nights at NAPA on the 24th, 25th, and 26th of April at 8 pm, the first night of which is dedicated to the IB Alumni – alma mater of the producers. The following two shows shall be attended by personnel from companies, media, and the theater industry.
Student actors from NAPA, Arts Council, IBA and their alumni, SZABIST and Habib University are acting in the play which has been labeled as pretty challenging by the audience who watched Qusoorwar – an earlier adaptation performed at NAPA by Mr. Sunil Shanker.
The producers have also hinted their plans of taking the production outside of Pakistan after performing in Karachi and Lahore.
Company's facebook page:
https://www.facebook.com/stagenomad/?ref=br_rs