This year's coke studio was undoubtedly extraordinary and came with a new feel. People were skeptical when they heard Xulfi would be producing season 14 of Coke Studio, but on the other side, some have faith in him for what he has done in the Nescafe basement.
It was a huge switch for him no doubt and from the first track till the last bang on. People are still cannot get over the last track "Phir Milenge" and listen on loop as it's touchy in every manner. Some great debutants appeared and made everyone crazy.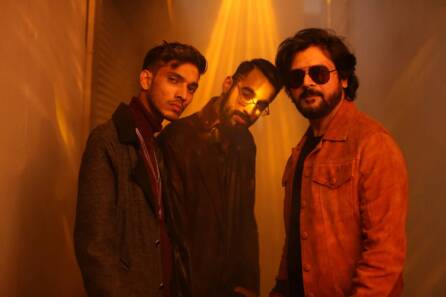 This season has created its essence, fans, and covered every aspect of music that delivers the perfection of rhythm.
The whole team no doubt did an amazing job, that's what netizens think as well. Because since the final track of season 14 was released, people have come on the same page where they agreed that this season was the best so far.
Netizens fall in love with the Coke Studio season 14 – Controversy tackled, but still gained success
The season became hyped the day they revealed the artists where versatility can be seen and people have gone crazy.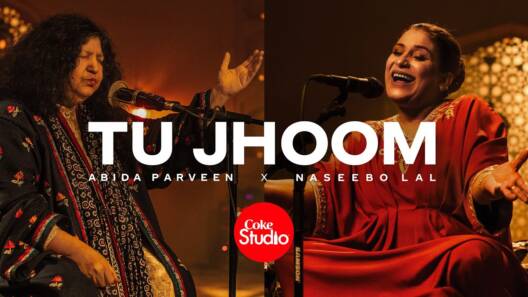 The very first track Tu Jhoom the day it got released people couldn't resist and shared their love for it. It was so iconic to see Naseebo Lal and Abida Parveen Jee together sharing the same platform. Even though with lots of love, Xulfi was accused by Nirmala for using his melody in Tu Jhoom.
But it didn't stop him to conquer the new market of music and create history by providing outstanding tracks. Back-to-back mesmerizing songs were produced and released that made everyone groove on each song.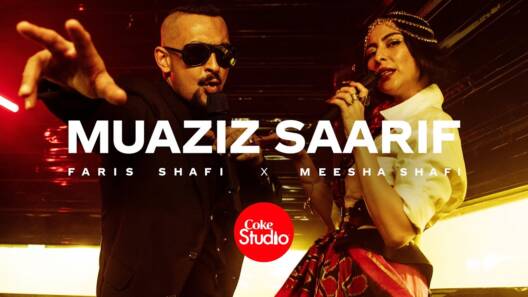 Each song gave a new vibe to dive in and experience the real music in and out. Brother and sister duo Farish Shafi and Meesha Shafi appeared as well in their style to showcase their form.
Xulfi and his team also made history by creating a music video in one take without any break in Phir Milenge which was entirely difficult for them. He even blended rock with rap by bringing Karakoram and two amazing rappers together.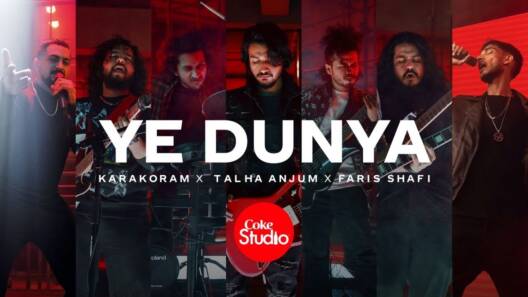 As mentioned above about the debutants, Shae Gill made a big breakthrough with Ali Sethi in Pasoori which became one of the most popular songs of the season. Ali Sethi also shared some insight details about the Pasoori that it took 1 year to be made.
Coke Studio fans showcase their love for the current season
Many of the netizens came forward to share their love for the latest season and appreciate the work the team has done.
One user wrote, "Now that it's over, [I] just want to say that Coke Studio's season fourteen destroyed all expectations and created a completely insane product. Truly stellar ambition and an entire world-class effort all around. A great addition to the third age of Pakistani pop."
Some even rebuild the patriotism in themselves, "my patriotism re-entering my body every time my international friends tell me they love coke studio songs."
For another netizen, Coke Studio rebirths the modern music tradition in Pakistan. "From 'Tu Jhoom' to 'Phir Milenge', Coke Studio's brilliance exalted the concept of modern and traditional music in Pakistan. For the years to come, it will be remembered as something where Coke Studio peaked."
'Best Season' – Netizens
Some straightforward claimed that it's the best season, "Coke studio season 14 is the best season so far."
People have used the last track to express their love for the season. "Phir Milenge from Coke Studio is a bridge between generations. Mad experimentation. This is how a great season should end! I'm bursting with pride that how a mere 21-year-old has amassed what many couldn't in terms of music production."
Talking about tracks, franchise how can netizens forget the master behind all these. Xulfi and his co-producer also got some endless love.
"@zulfiqarjkhan you had no right to make everyone fall in love with @cokestudio all over again. Hats off to the most disparate music content ever created by coke studio."
"LOVED how Coke Studio experimented and tried blending completely different genres this season and succeeded at that. Go by Abdullah Siddiqui and Atif Aslam had a Western as well as a classical influence to it, such a bop."
Some have concluded in their style, "Now that it has concluded, safe to say that Coke Studio's Season 14 has been the epitome of collaboration and innovation in the Pakistani music industry.
It shall be remembered for offering a perfect amalgamation of the country's finest past and present."
Even for some this season was the therapy for the soul and thanked Coke Studio. "Thank you Coke Studio. You were my therapist and I forgot that we'll have to part ways at some point. Thank you to the entire team. Every song was a unique World in itself.
I'll miss you. Phir Milenge."
Coke Studio season 14 has created its world in people's hearts and it's never going to disappear ever.
What do you think of the story? Tell us in the comments section below.