2018 World Cup is around the corner and could there be a better way to start the tournament than having the coveted trophy in Pakistan?
Football is one of the most followed sports in the country and its popularity continues to grow. The Coca-Cola Company in Pakistan has managed to arrange the FIFA World Cup Trophy Tour for the first time ever in Pakistan. With that being said, we are ardent proponents of the idea that this is definitely a start of something new and we are absolutely rooting for it!
A nation having monumental support for the game is uplifted by this news. In this era, Pakistanis are avid supporters of the game and this goodwill gesture is an absolute treat for them.
When, where will the trophy land in Pakistan and how can fans access it?
The FIFA World Cup Trophy Tour by Coca-Cola is a global journey that sees 91 different cities in 51 countries across 6 continents in a span of 9th months. From Pakistan, around 16 delegates including media representatives, The Coca-Cola Company and Pakistan National Football Team will receive the trophy in Chiang Mai, Thailand. From there, the trophy will land in Lahore, Pakistan on 3rd of February, 2018.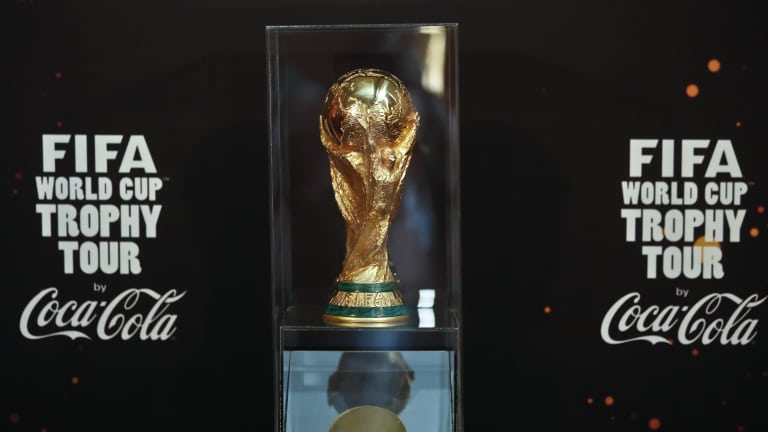 We shall have one whole day where the coveted FIFA World Cup trophy will be unveiled to the media and thousands of fans at the Coke Fest in Lahore. Isn't it awesome?
Moving on… let's consider how it would impact the prospect of football in Pakistan:
1. The incredible milestone may allow rest of the world to recognize Pakistan as a major supporter of football
Internationally, major media outlets document the whole FIFA World Cup Trophy tour and now that it includes Pakistan, it would grow awareness among a global audience. Besides, it would endorse our stake on the global platform.
2. It may attract stakeholders, investors, create more openings, more opportunities as Pakistan may be a favorable avenue
Tournaments, exhibition matches, the arrival of international athletes, recognition of local athletes and what not…
3. Football is facing a stand-still in the country; this one big step could get the wheel running
The trophy tour is a highly anticipated event for fans. This sends another strong message to local authorities at large to impart more efforts in the revival of football in Pakistan.
4. It may project a healthy, positive image of Pakistan before the rest of the world
For the Coca-Cola Company, working towards this objective would not have been easy, which is why it vouches for our support, sends a harmonious message regarding our proactive approach and dedication.
5. It may inspire our younger generation
The FIFA World Cup already garners a huge support. This would be another progressive step to call for support, inspire the younger generation, attracting them towards the beautiful game – all for a brighter future!
Pakistan makes history! I mean, really, who would have ever imagined?
Meanwhile, Coca-Cola brings something that would seriously get all football fans excited – a unique experience that no amount of wealth on earth could ever buy!
After the trophy unveiling, fans will have an opportunity to attend the World Cup in Russia. BUT THIS IS JUST THE BEGINNING! What has seriously got us exciting is one unique opportunity that fans have which is to represent Pakistan at the Coin Toss ceremony during the match between Brazil and Croatia.
To mark this incredible milestone, here's what Rizwan U. Khan, General Manager of Coca-Cola Pakistan had to say:
"Pakistan has millions of football enthusiasts and we are extremely excited that Pakistan is able to be a part of the Trophy Tour this year. Coca-Cola has always been the pioneer in taking initiatives that resonate deeply with the youth and support their development. Be it music, education, environment or sport, Coca-Cola firmly believes in the power of the young generation in the country. Football is not only an emerging sport in Pakistan but also fast becoming a key platform of self-expression for the youth connecting them beyond social and cultural boundaries."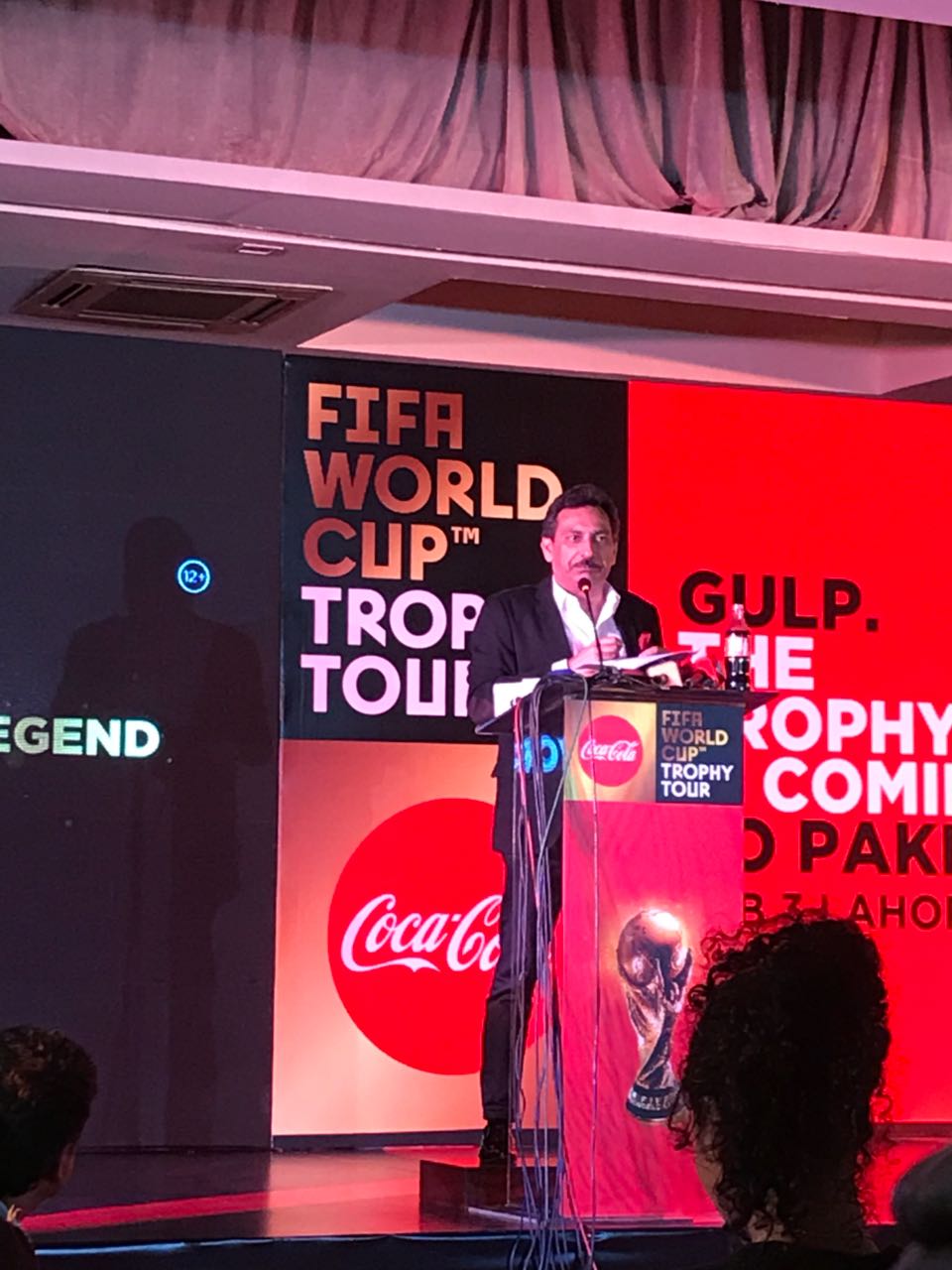 We are sure this is a defining moment in our history. Let us acknowledge the fact that to make this happen, it would have taken a lot of commitment and effort. A hundred questions would be thrown at the whole purpose and we are sure it would not have been easy.
We believe it's a progressive step to promote the beautiful game in the country and Coca-Cola is the flagbearer of this healthy prospect
One cannot imagine the sentiments of football fans here. It's like a dream come true!
WE ARE SUPER EXCITED! ARE YOU #READYFOR IT?