Once again this Ramadan, Coca-Cola in Pakistan pledges to honor the monumental role of late Abdul Sattar Edhi – a man whose sole purpose of life was service of humans. Edhi may not be present with us today, but his legacy is engraved in our minds and we promise to take it a notch further by doing certain efforts.
Edhi made a massive difference with his operations. He led standards that would seem unfathomable to comprehend and he made a larger-than-life difference in thousands of people's lives. To honor his role, Coca-Cola in Pakistan is up to something amazing once again!
Digithon: Coca-Cola partners with the Edhi Foundation to run the first ever LIVE digital donation drive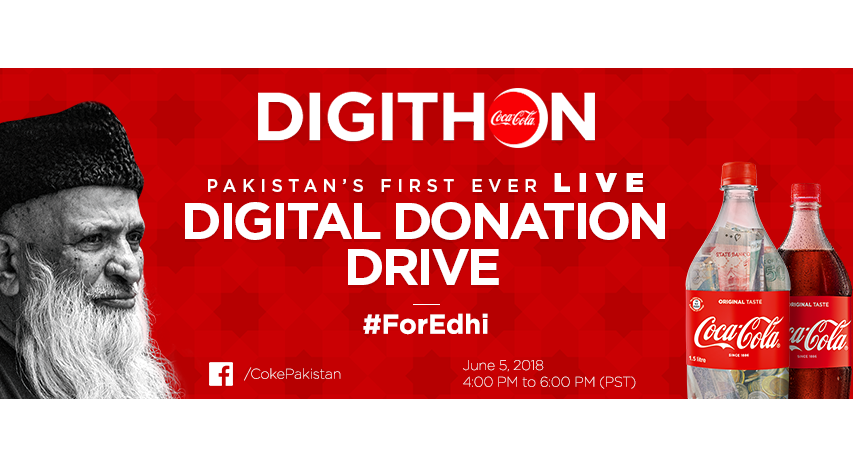 Stayed tuned on Coca-Cola's Facebook page, as they shall go LIVE on Facebook from 4 pm to 6 pm today, 5th June. #ForEdhi
So, grab your devices, get ready to make calls because a lot of things are going to happen.
You can make live calls during the whole activity and send your donations via SMS to the Edhi Foundation. (Call at 0304 1112653 or SMS on 2653 with your name and <amount>). Get featured, be a part of this great cause by tuning into the live Digital Donation Drive; you can ask questions using #ForEdhi.
PLUS! You have a chance to interact with your favorite celebrities during the live activity.
There will be a number of renowned people on board to interact with you during Digithon
We have Momina Mustehsan…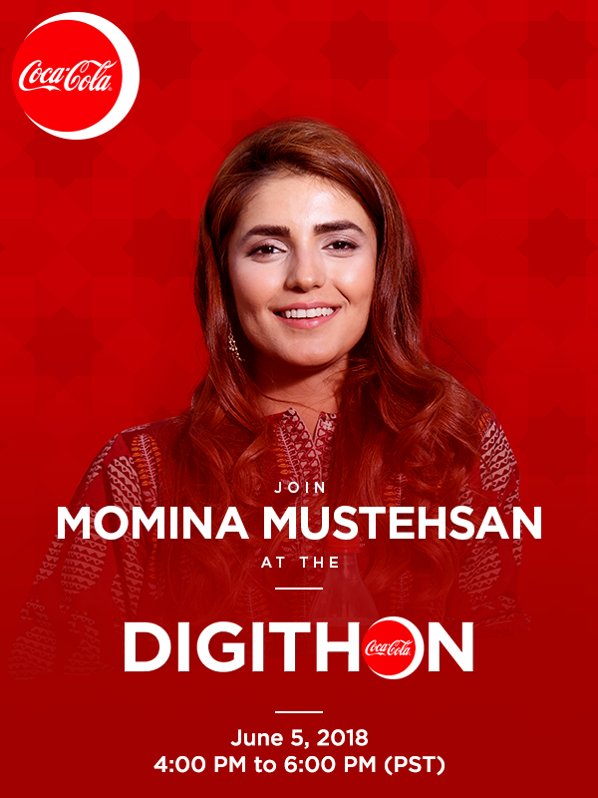 A Coke Studio icon who featured in BBC's 100 Influential of 2017 and Forbes' list of 30 under 30 – Asian 2018. Momina actively campaigns for women's right, is an advocate of social causes and adored by millions. Having her on board is certainly a refreshing impulse!
Ali Rehman, too!
https://www.facebook.com/CokePakistan/posts/2045853005665061
Ali, who is a true humanitarian at heart is another renowned celebrity with an incredible profile in the entertainment industry.
Next… does this man need an introduction?
https://www.facebook.com/CokePakistan/videos/2050993361817692/
Yes, the #LSA2018 winner Ahad Raza Mir, whose rise to popularity has been surreal, has partnered to go all in for this remarkable cause. The celebrity who won Best Actor in a Musical in the Calgary Critics Awards will have his magnanimous presence.
Say hello to Maya Ali
https://www.facebook.com/CokePakistan/posts/2046315742285454
Maya has a huge fan base. She's a very familiar face, loved by many. She is a strong supporter of women's rights, continues to take part in fundraising activities. Having her on board Digithon is certainly a great idea.
…and the incredible duo of mother and son who are leading Edhi's legacy
Bilquis Edhi and Faisal Edhi have always been the flagbearers of the cause led by Edhi. Bilquis Bano Edhi is a professional nurse and an active philanthropist. She remained by the side of Abdul Sattar Edhi with all individual role and support. She has been named The Mother of Pakistan. After the demise of Edhi Sahab, both Faisal Edhi and Bilquis are continuing his mission.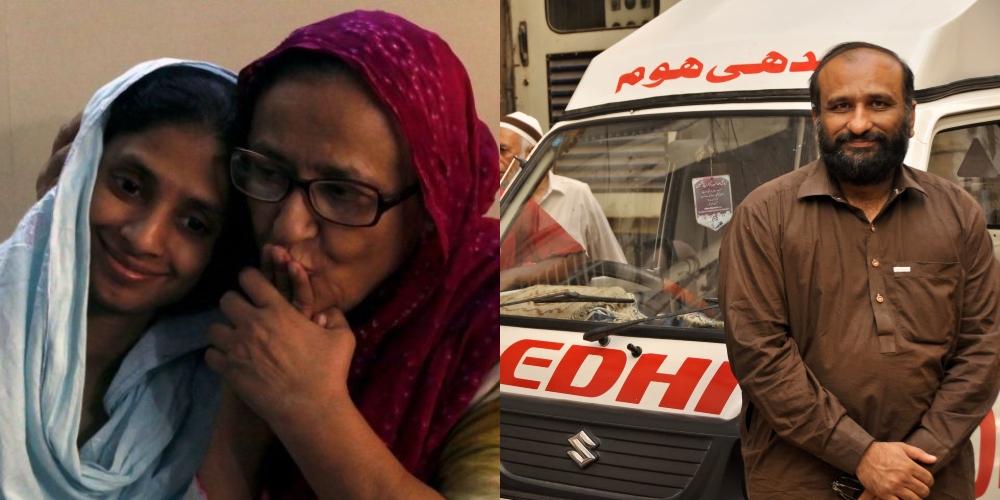 We think it's a superb idea and would serve the cause led by Coca-Cola to a great degree. Digithon would be really effective in order to make difference on a large scale. We urge our readers to be a part of Coca-Cola's #BottleofChange campaign, actively donate to support the Edhi Foundation and keep the legacy of Edhi Sahab alive!
DON'T FORGETTTT. LIVE AT 4 PM TODAY! 🙂