Winter is here and the fashion trend is as well. Just like every season, clothing trends have to change according to it and it has become an important part of our lifestyle.
Without fashion trends your lifestyle is incomplete and that's why people don't want it at all. In every winter season, what you would like to wear?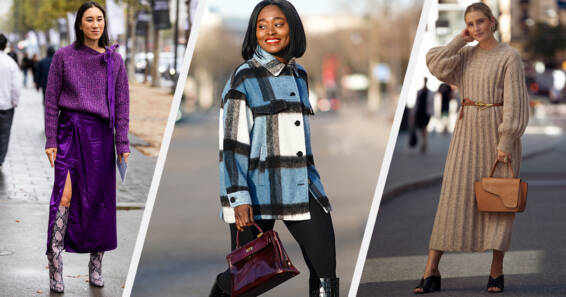 A common sweater or jacket, right? Probably, but there are people out there who love to wear new stylish trendy winter clothes and exhibit their fashion sense.
These clothing brands know how to play with people's minds even in the cold weather and transform their winter clothing styles.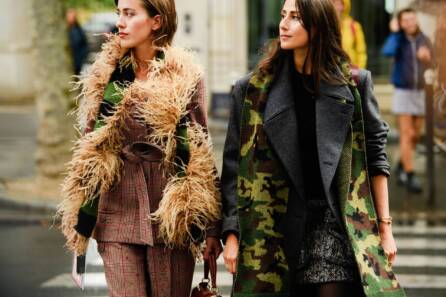 What are you planning to wear this winter? No idea? Then here we are with the top 5 clothing trends for winter in 2022.
Top 5 Clothing Trend For Winter In 2022
We all need to keep our bodies warm and safe from the winter cold breeze. But there's no harm in putting some style into it and walking on the street with trendy winter clothing.
There are plenty of garments and aesthetics we've spotted on Instagram feed and on the streets.
1. Color Blocking In Winter Style
There was a time when color blocking boosted the trend, but faded away and was never seen in the fashion world. Now it's back in a big way. The colors are bright and stylish enough to suit the person.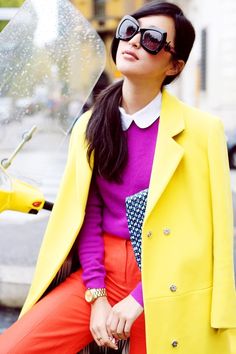 Try your hand at mixing warm shades like orange and pink, or stick to cool tones such as green and blue for a refreshing twist.
2. Black Cut-Out Tops
One of the most daring and sensational trends in the fashion world is "Black Cut-Out Tops". It doesn't matter what season it is summer or winter, girls know how to cater to this style in every season.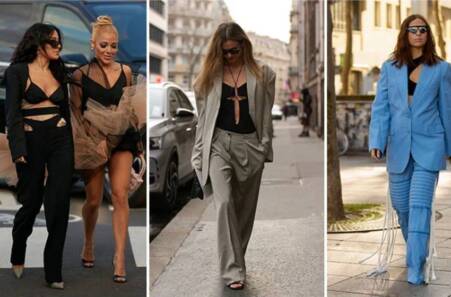 Try it with a suit, which is the perfect get-up for the office or running around the city – the contrast between the structured tailoring with the strappy and abstract shirt provides the perfect juxtaposition for a transitional season.
3. Head to Toe Denim
In the winter season, every girl loves to wear Denim jackets and carry themselves in denim attire because it has been in the fashion trend on, and off.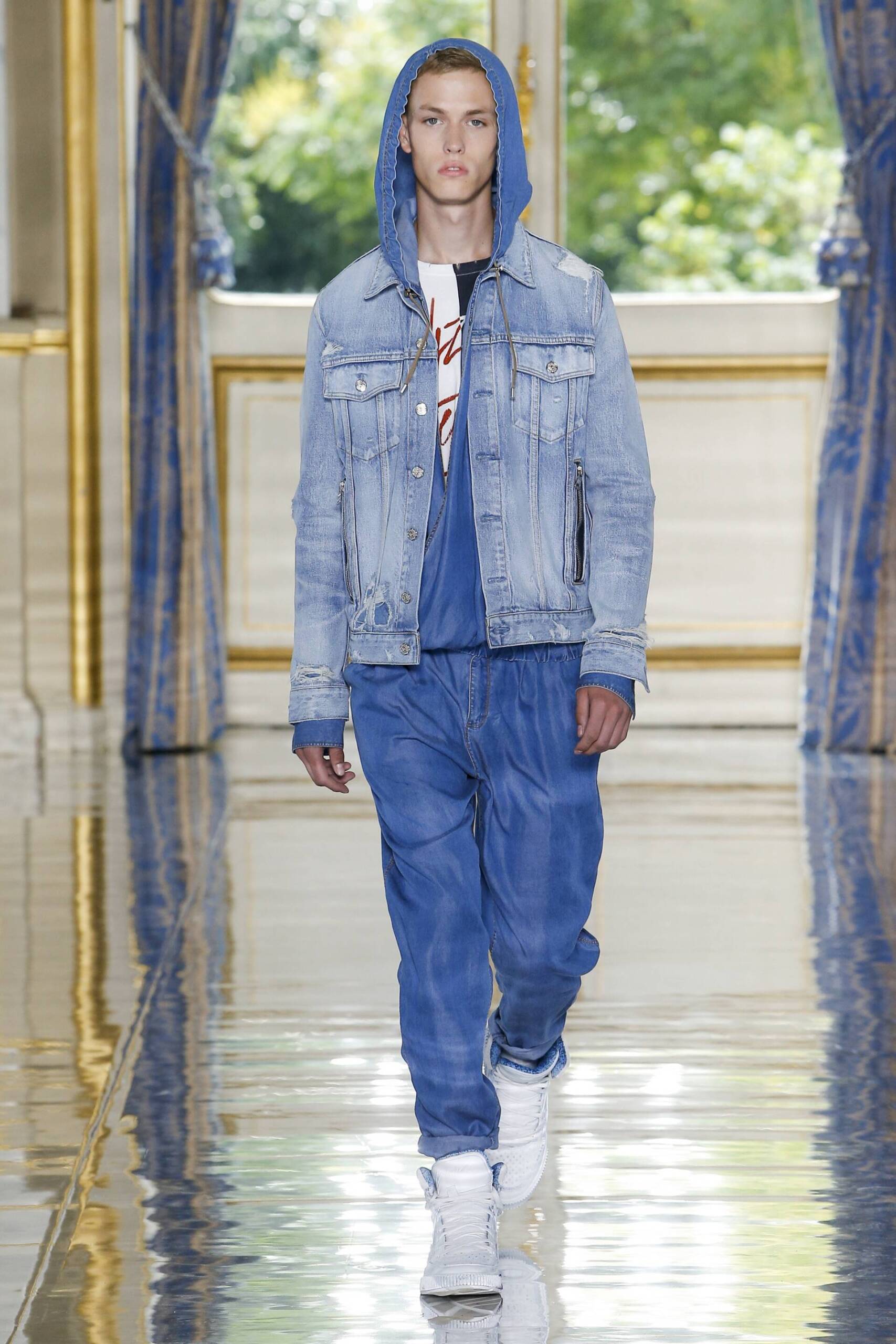 This can be incredibly gorgeous only if you carry it correctly. There are various ways you can carry head-to-toe Denim attire, but this winter which one you should opt for and wear?
Go for the oversized jacket and jeans with patchwork or with a vintage flare – flares are a popular choice with fashion darlings.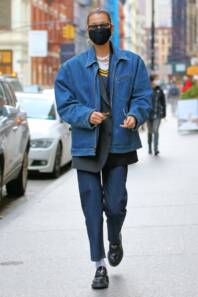 Or if you want to try out the 60s style in the modern era of winter trend then try a mini skirt with colored stockings or a long coat.
4. Hot Pink Coats
Last year, Versace kicked off in style with this color tone and has gone on to be the no.1 selection by the hero hue for Valentino, Barbie x Balmain, and other designers this season on the runway.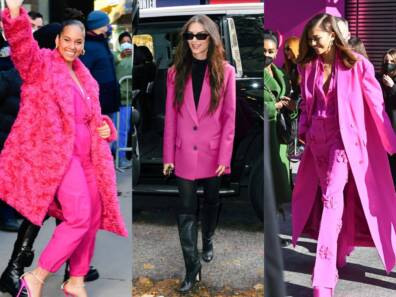 This winter, try out the Hot pink coats or jackets. You can match it in various ways and it's easy to style with links-minded colors. Try to match it with a classic white tee or singlet, printed trousers, boots, or a mini skirt.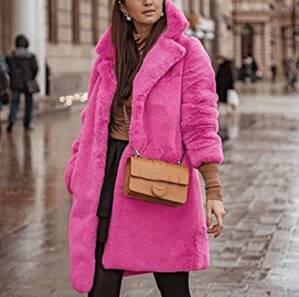 You can carry them with blazers, wool, and faux fur coats also work great in cooler climates. Female ladies out there, hot pink coats surely raise the bar of your fashion trend.
5. Bombers
No doubt jackets dominate the winter season with their demand and style statement. But it doesn't mean there's no room for Bomber, which uplift your trendy winter season collection and make you the star of the gathering.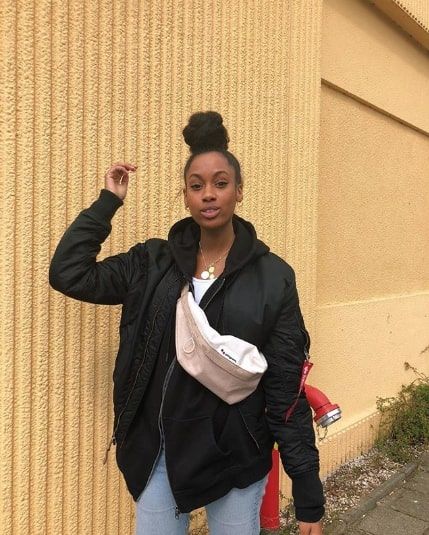 Bomber jackets are galore this winter. It's your choice and this year bombers have come as an alternative with a bang on time.
Winter trendy clothing styles undoubtedly capture a vast amount of attention and that's the reason they cost more than any other seasonal trend.
But just like we all think about our winter fashion style, we must also think of our diet and that's why check out the top 5 dry fruits that you must eat in this winter.
What do you think of the story? Tell us in the comments section below.