Saudi Arabian authorities released on Monday new pictures that offer a never-before-seen closeup view of the Hajr-e-Aswad (Black Stone) in Holy Kaaba in Makkah.
During the Umrah or Hajj pilgrimage, Muslims touch the Hajr-e-Aswad after every Tawaf – or circumambulation – around the Kaaba. However, due to the large number of pilgrims who visit every year, it is acceptable to wave at it from a distance.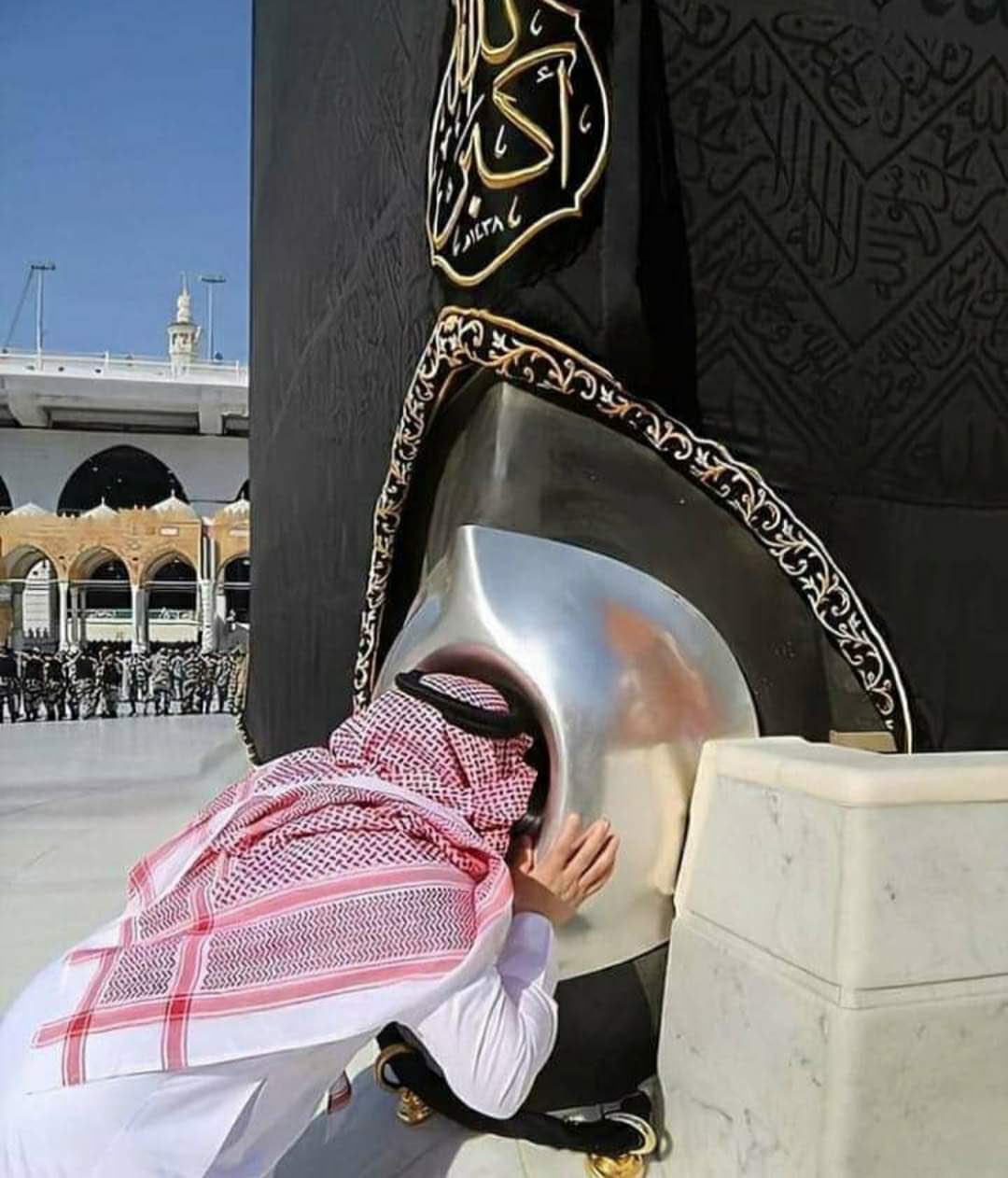 Saudi Arabian government has released a new high-resolution image of Hajr-e-Aswad. These have been taken by the Engineering Studies Department of the Reasah Alharmain through Focus Stack Panorama Technology.
According to the Saudi Official, the image is 49,0000 megapixels picture. It took 50 working hours to process the 1050 photos. Moreover, the rare photos released on Monday by the Saudi ministry. Adviser to the Saudi ministry said that the Black Stone (Hajr-e-Aswad) is a "piece of Jannah".
In addition, they said that "the first-ever high-resolution pictures reflect how beautiful paradise would be."
Hajr-e-Aswad rests at the eastern corner of the Holy Kaaba. Moreover, it is thought to be a hole that can be seen through a big hole in the silver encasement. The Black Stone is comprised of eight small rocks but molded together using Arabic frankincense.
The smallest stone is approximately 1cm while the biggest does not exceed 2cm. Silver encasement serves only as protection for the stone. According to Islamic history, Black Stone was placed by Hazrat Ibrahim given to him by Angel Gabriel (Jibril) who was sent down from heaven.
This is the first time that the world will have a much closer look at the Black Stone. The images captured are so clear that one can see each and every part of the stone with never seen before clarity.
Here is a close-up view…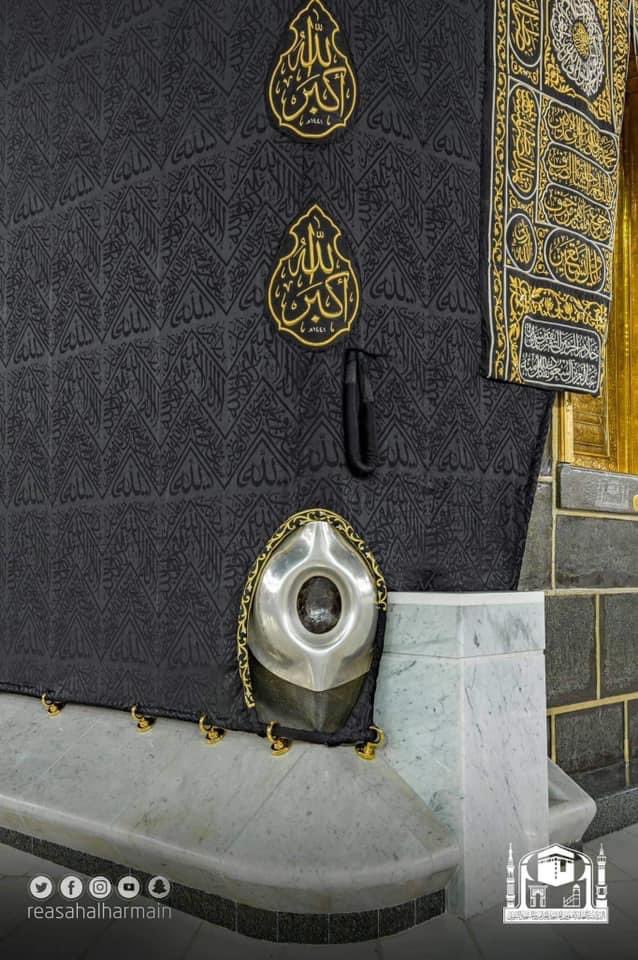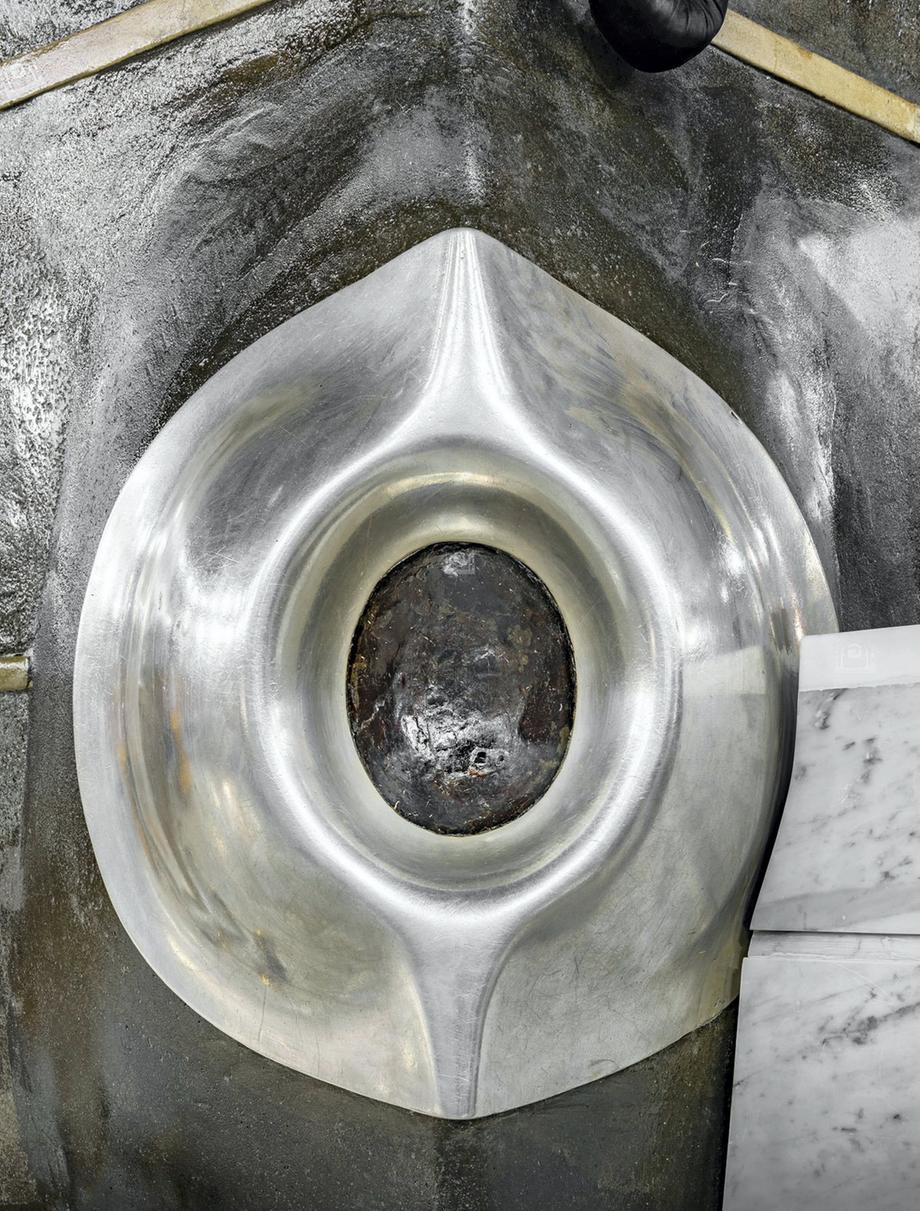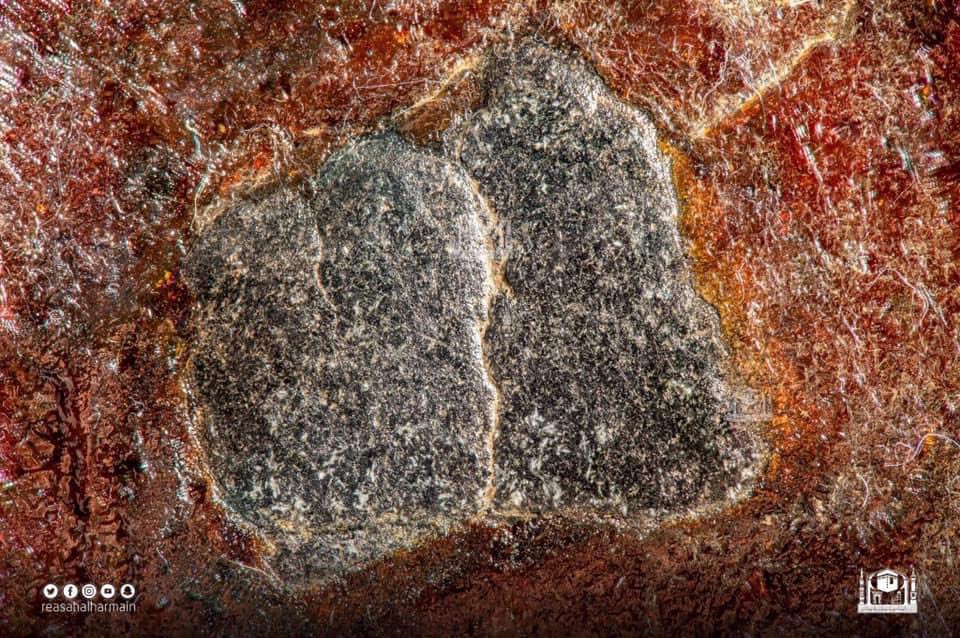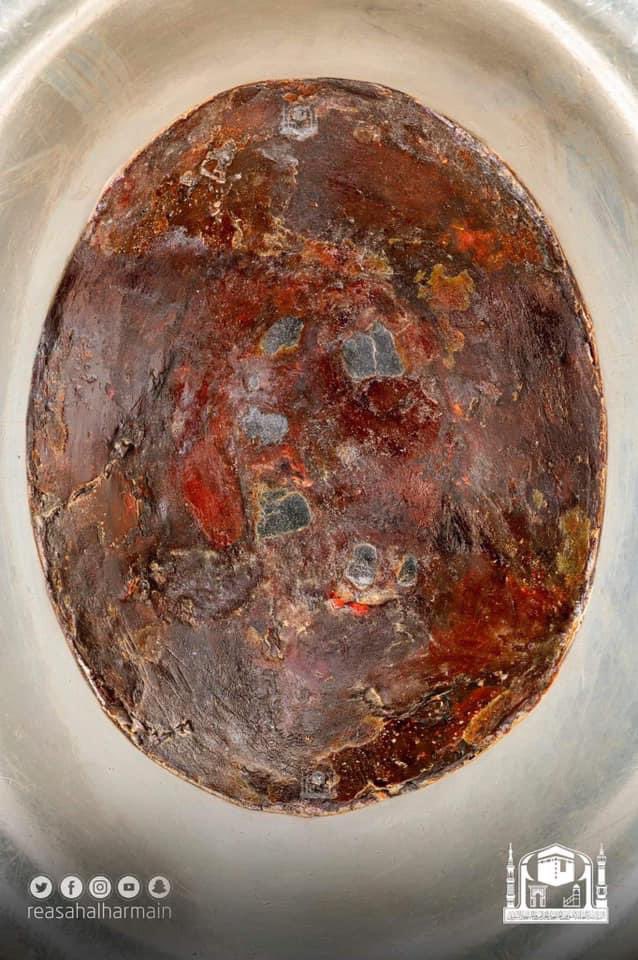 SubhanAllah!
Last month, the Saudi Interior Ministry published photos of female Umrah and Hajj guards serving at the Grand Mosque in Makkah, in a historic move. The pictures showed women security guards on duty for the first time in the Grand Mosque, in uniform providing security to staff and pilgrims.
Pictures gained massive traction on social media. People praised the Saudi government for accommodating female security guards at the holy mosque. The move came as part of the grand reforms by the Saudi government. It addressed gender inequality in the country.
Also, did you know that the engineer Munir Sarri Al-Jundi, who designed the doors of the Holy Kaaba in the 70s, passed away in December last year?
What do you think of this story? Let us know in the comments section below.