The number of increasing sex crimes and rape cases in Pakistan is alarming. One that caught the public's eye was the recent case of abduction in Clifton, Karachi.
As per initial details, a 22-year-old girl had gone to Clifton's Dolmen Mall for a job interview on September 21, 2020.
As per the girl, she was abducted by two men in a White Toyota Vigo, and was forced to sexual torture all night, before the men dropped her back in an 'unconscious state'.
Police had investigated the case and has now successfully identified the two involved. One of the alleged abductors is Abdullah Khoso, while the other has been identified as Qadir Khan Khoso, son of PPP leader and local chief Muqeem Khan Khoso.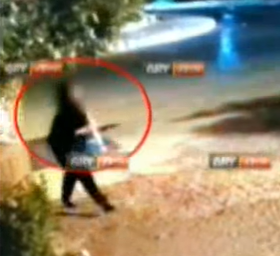 The police has been looking for the alleged culprits, who are being traced through different means. Raids are being conducted in the areas of Qadirpur and Jacobabad.
But there's a small twist in the story, which the police has identified. This might not be a case of rape/abduction at all, but is a case of a vengeful friendship.
As per the girl's statement, she was 'kidnapped and raped' by two guys. But contradiction in her statement comes after the police recovered CCTV footage outside Dolmen Mall.
The girl had claimed she was thrown on the road by the abductors and was discovered in an 'unconscious state' after constant rape and torture. However, as per the CCTV footage, she walked out of the car herself, seemed fit and was carrying a bag with her.
WATCH: Girl walks out of the car, and is not 'unconscious' as per her statement
https://www.facebook.com/485559268138376/videos/656006838639306/
The police now believe that the girl is trying to frame the alleged culprits in this particular case, taking advantage of the 'rape wave' in Pakistan.
Speaking to The News, the DIG South Zone police, Javed Akbar Riaz, said: "Investigators did not find any evidence or witness to suggest that the woman offered resistance during the entire episode."
This contradiction has put the police in confusion and with the alleged suspects out of sight, it seems that this may case prolong before a final decision can be reached.
People are already calling out the notable culprits on social media, but this little twist in the case might prove as solid proof in the case's investigation.