It's been 24 hours since Manchester City won their game against Tottenham Hotspur, paving their path to win the league.
These two men have come across on many occasions and created history. Jose and Pep faced each other many times in the Spanish league and also in Premier League as well.
Tottenham had beaten City in the early stage of the season by 2-0 at their home ground. But still, it was one of the toughest matches Jose's side were about to face.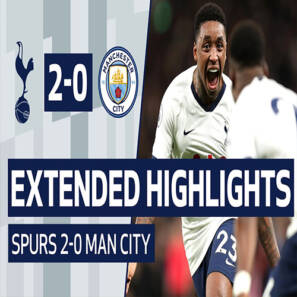 By that win over the hotspur, gives the full ticket and path to Manchester City to secure the title and stay calm.
Manchester City's consistency isn't dropping at all, they are in full form and everyone can see it. Manchester City had won 16 consecutive wins in the premier league and counting.
City's OverShadowing Other Clubs
Manchester City's comeback is surely overlapping every team's confidence and dominating in the league.
Jose Mourinho's gameplay didn't seem well enough, as former Hotspur's midfielder Redknapp stated: "Too many players at the club don't seem to be on the same wavelength as their manager who keeps burning bridges within the club."
Jose's decisions seriously affecting the team chemistry, Dele Alli's been on the bench for the past 6 months frustrating other teammates as well.
On the other hand, his outcomes might be helping opposition sides, as last night after the break Bale and Alli was subbed in when the game was slipped away from the hotspur's hand.
It looks like Pep's come-back strategy worked in such a way, that no one is able to stop them at all. On the points table, they are 7 points leading and demolishing other clubs with their form.
What do you think of the story? Tell us in the comments section below.