The fact can't be denied that getting the COVID-19 vaccine is in the best interest of our collective health. It is not mandatory but a step towards preventing the spread of COVID-19. For this reason, Chughtai Healthcare has initiated the COVID-19 vaccination process for the citizens of Pakistan.
Chugtai Healthcare provides Russia's Sputnik V Covid-19 vaccine to its users. Sputnik V is one of four vaccines approved for emergency use in Pakistan, in addition to those by China's Sinopharm and CanSinoBio, and the AstraZeneca-Oxford University shot.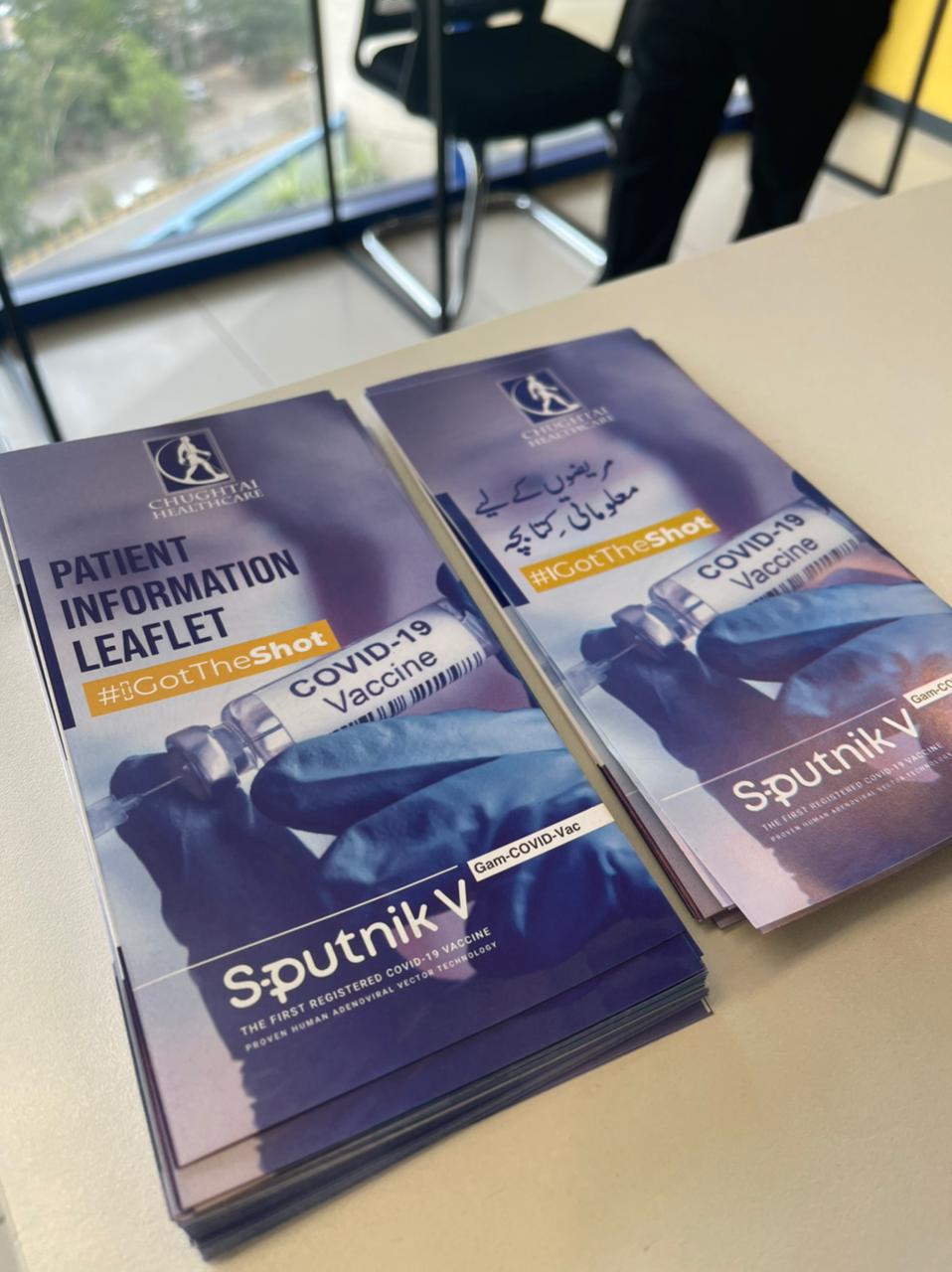 Individuals that want to get the COVID-19 vaccine can make online registration by filling the form on Chughtai Lab's official website. Your appointment date and time will be communicated to you through an automated process.
Vaccination is provided on appointment in a timely and effective manner. The vaccination can be given if you are 18 and above. However, consult your doctor before choosing to get the vaccine if you have health conditions like seizures or are taking strong medications.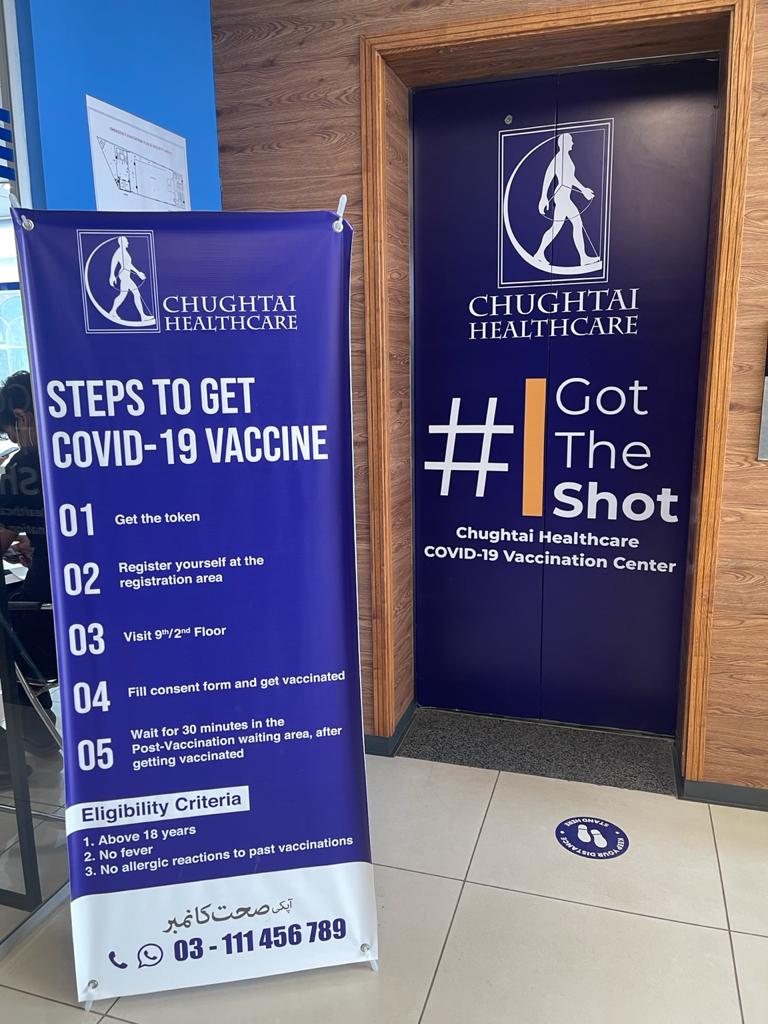 Required Doses for COVID-19 vaccination process
The COVID-19 vaccination process comprises of Two doses – 21 days apart. It is important to ensure that the second dose is of the same vaccine type as the first dose. After getting vaccinated for COVID-19, you must wait 14 days, before getting any other type of vaccine, for any other disease or condition.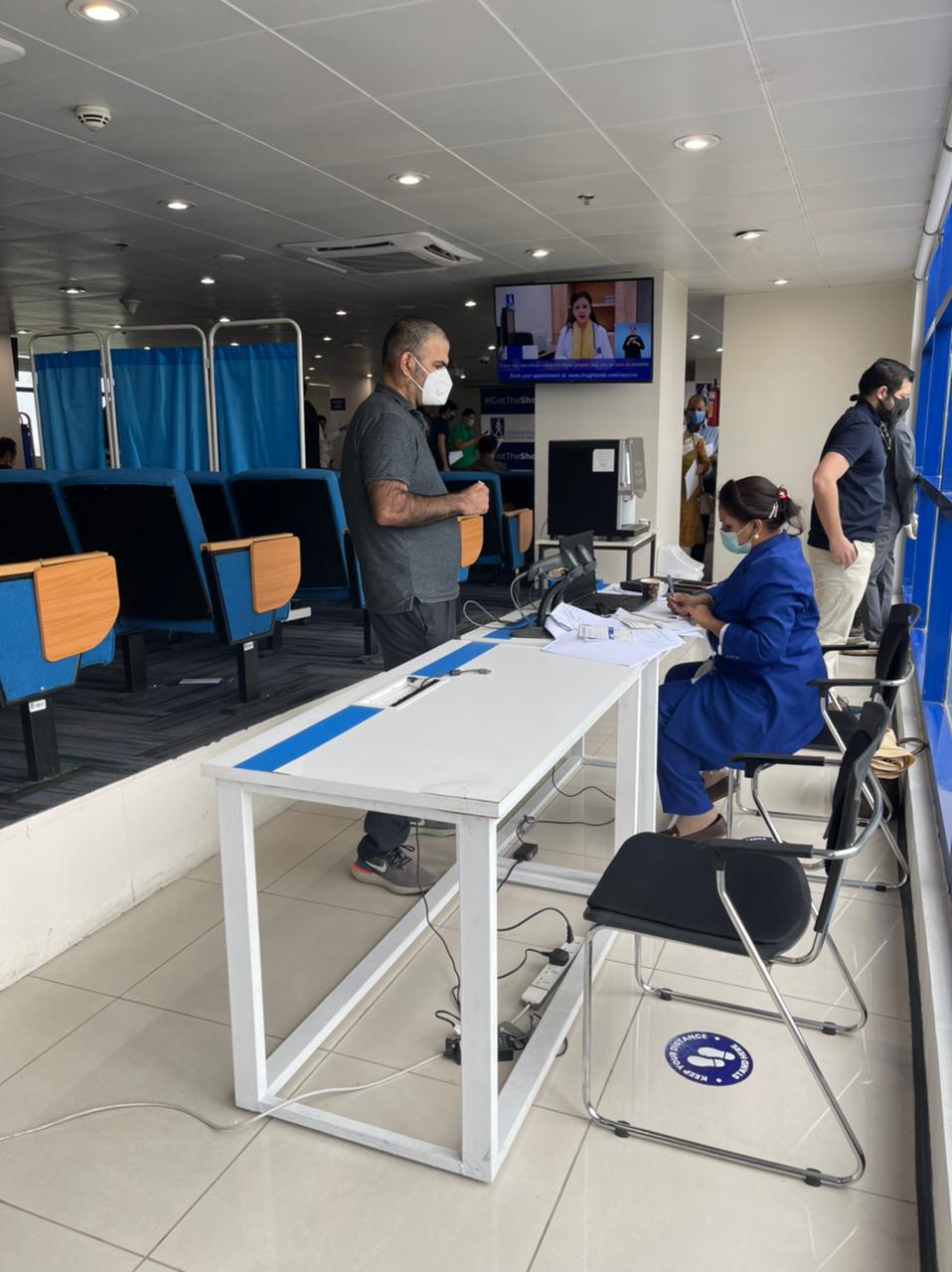 The total time from arrival to departure, including registration, initial check-up, vaccination administration and post vaccination observation is expected to be around 40-60 minutes in most circumstances.
Facilities for patients
Waiting and seating areas are designated in the hospital. Lift and wheelchair services are available for the elderly. An in-house canteen is also available. Moreover, patients will also have access to running water supply. Healthcare practitioners are available all the time at the facility to administer pre and post vaccination process. Moreover, Ambulance service is also available for patients in case of emergency.
Famous celebrities getting vaccination facility from Chughtai Healthcare
Many well known celebrities have also got COVID-19 vaccines from Chugtai Healthcare's vaccination program. Some of them include Jeremy Higgs, Faisal Qureshi, Mian Kashif Saeed and Mubashir Luqman.