Step a few years back in the past, how do you remember people talking about Pakistan? They used to consider Pakistan no less than a war field. However, now the winds have changed. Pakistan is now being called one of the safest places in the world as quoted by Chris Gayle.
Recently a lot of international players have been entering the region to be a part of the sports being played in Pakistani stadiums which had been put to halt earlier. Pakistan has hosted a few international series on its land. One of which was West Indies vs Pakistan.
Chris Gayle Terms Pakistan As One Of The Safest Places In The World
Following the test series, Chris Gayle was asked by a reporter in Bangladesh where he is playing BPL for Chattogram Challengers, whether Pakistan is a safe place to play cricket or not. Gayle responded,
"Yeah, I believe Pakistan is one of the safest places in the world at the moment. They say you (cricketers) get presidential security so you're in good hands. I'm in good hands in Bangladesh, right?"
He is not the first one to have a positive opinion about Pakistan. The Sri Lankan team after playing the series also had good things to say about the country's security.
BCB and PCB have not been in a good relation recently, the last tour of the Bangladesh team in Pakistan was back in 2008. So, Chris Gale's comment might even have a reassuring impact on the Bangladesh Cricket Board (BCB) officials who are still considering the decision of sending their players to Pakistan.
PCB Awaits Bangladesh vs Pakistan Series Decision
PCB has suggested two Pakistan vs Bangladesh Tests and two Twenty20s be played sometime between January and February. The officials of BCB have raised no objections regarding the T20 series but have also stated that playing two Tests might not be a possibility subjecting the security of the Bangladesh players.
In response to PCB's suggestion, BCB suggested one Test be taken place in Pakistan while the second in Bangladesh to develop more interest in the ICC World Test Championship series. Also adding that it might even be more rewarding. Pakistan rejected this suggestion, insisting BCB to play both matches in Pakistan making it a home series.
The final decision of BCB is however still pending.
The coach of the Bangladesh team, Russel Domingo, has also agreed, showing no concerns over visiting Pakistan for the Test and T20 series if BCB clears the tour.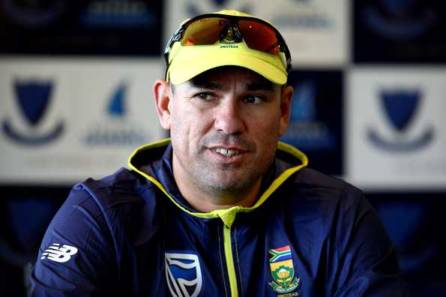 Moreover, the Bangladesh Test captain Mominul Haque along with a few other cricketers, has agreed to tour Pakistan.
Ehsan Mani had also released a statement depicting surety in Pakistan's security.
"We have proved that Pakistan is safe, if someone isn't coming then they should prove that it's unsafe. At this time, India is a far greater security risk than Pakistan," he said.
"No one should now doubt security arrangements in Pakistan after successful Sri Lanka Test series. This is a turning point for revival of Test cricket in the country. Media and fans played an important role in portraying positive image of Pakistan worldwide,"
Anyhow, Gayle's statement is surely going to reinforce the idea of a home series for Pakistan to BCB.